Family Friendly Friday-Mom on the Go Cleaning Tips
If you are like me and a Mom on the Go you are always looking for easy and simple ways to get it done. Any cleaning tips that don't require much time and work are a must for me. Check out these great ones we found on pinterest!
Well the first just has to be about how to remove permanent marker. I removed this lovely pedicure from my daughters feet with bug spray.. .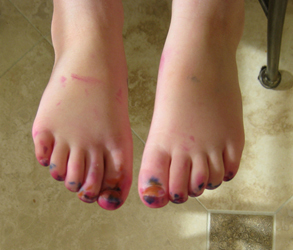 Here is an article with more options and more about how to Marker from a variety of things..
Wiki How.Com
Grout Cleaning using Resolve Carpet Cleaner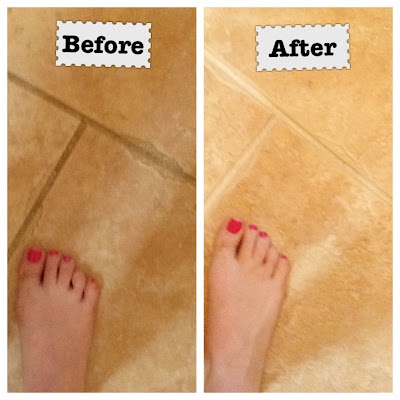 Its the little Moments
This is one of my pet peeves – "a smelly front load washer" just got this tip from a client and saw it in Real Simple… using Affresh from Home Depot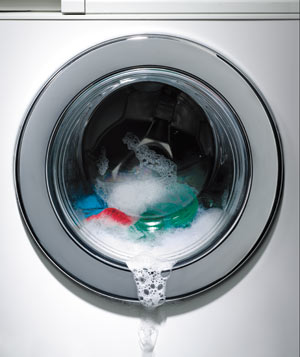 Real Simple
How to remove scratches from dishes…
From Mom out numbered… "Applied the Liquid Bar Keepers Friend with a damp sponge and a little elbow grease. For the really tough scratches, she added a bit of the powdered version and applied a little more elbow grease."
Happy Everything!
Karen
………………………………………………………………………………………………………..
Have you signed up for our free guide the 7 Easy Steps to Decorating any Room? Just enter your name and email to the right of this post.. To get your Free Guide!
…………………………………………………………………………………………………………….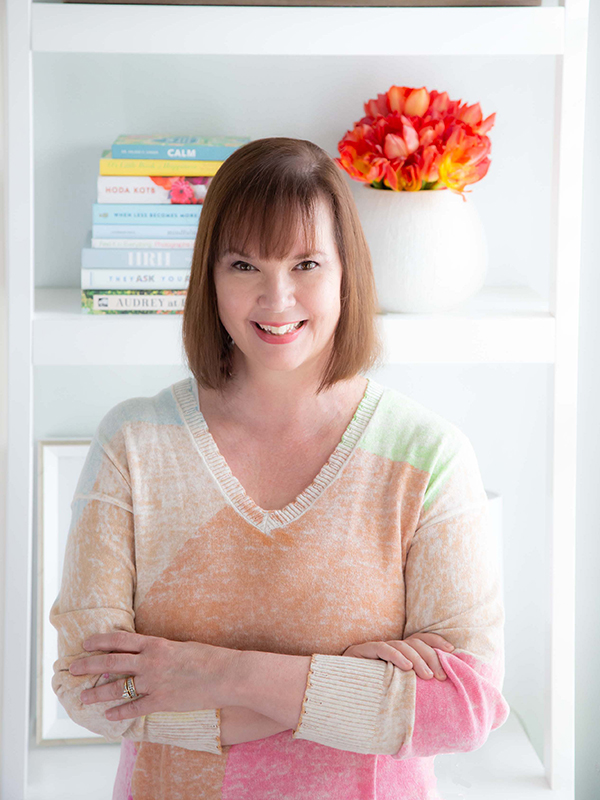 Imagine walking into your living room to find your two-year-old covered in marker along with your beautiful ottoman! I learned that lesson the hard way and redesigned our home around the family's lifestyle. I am committed to bringing you the very best of what I'm living and learning, as well as making it fun.
Our interior design services cater to your family's real-life living.
Make Your Mark University
Are you an Interior Designer ready to "Make Your Mark" in your business? With 15 years of experience running my own firm, I will teach you how to grow a standout business that attracts ideal clients!