One of the most asked questions I get from clients is  "how do I arrange books so they look nice and not look like a hot mess?" It depends on the function, some people don't actually read most of them and use them for display. While others really do want a library of books to reference and read. Here are a few ways I like to arrange books.
Alternating books and accessories and switching directions can help when you aren't filling the shelf entirely with books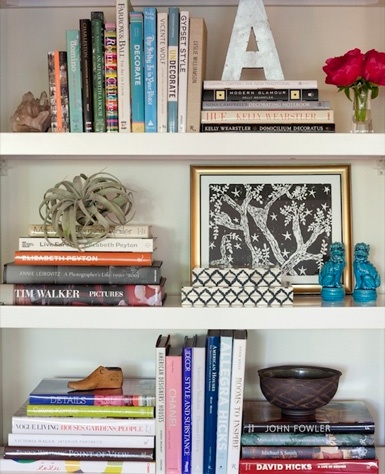 Belle Maison 23
For the true library and book lover try to give your shelves a little breathing space… add a few baskets for photo storage, hang a piece of art directly on the shelves and display a few family treasures. These will all give your bookcase a little more depth and personality.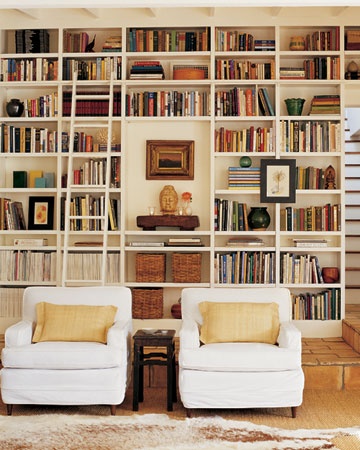 Martha Stewart
Shelving on a  wall – place your books on most of the shelves keeping a series or similar sizes together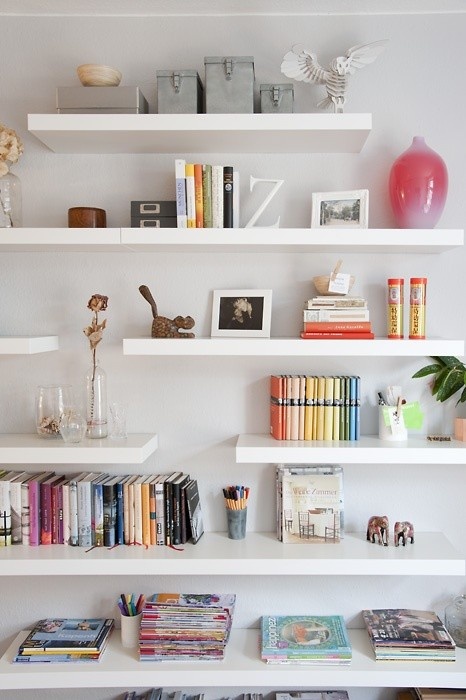 Gold and Gray
With technology now eliminating a larger collection of books more and more people are using them as decorative… A quick trick a client and I just did… went to a budget book store and removed the paper covers finding the hard covers are solid so you can choose one color or a variety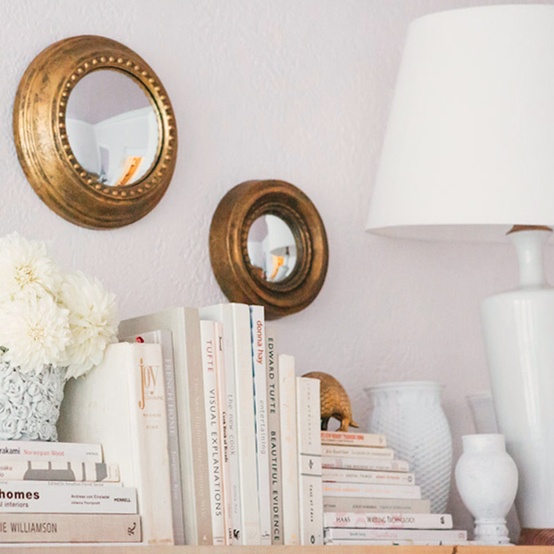 Inspired Design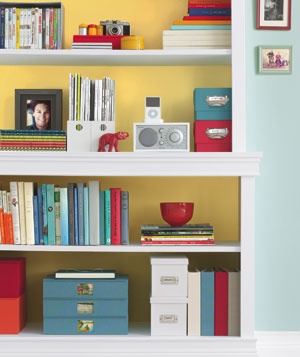 Real Simple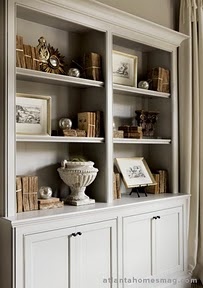 Atlanta Homes Magazine
Happy Everything!
Karen