It is back to school for my kiddos next week. We are trying to get into the earlier bedtime routine, always difficult in my home. Part of ours is bath time, what I do find is creating a fun space helps with getting them to take it.
Here is some fun ways to create a great kids bathroom…
Color is always important when trying to create a fun atmosphere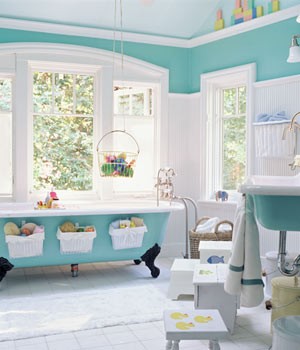 Favorite paint color for a unisex bathroom Watery by Sherwin Williams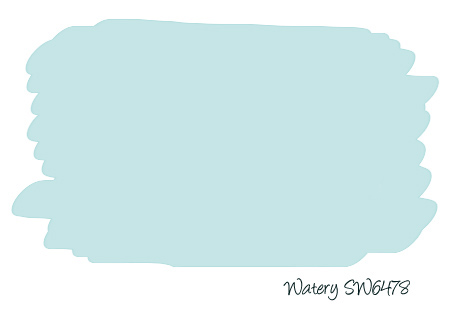 Function is always import too but think out of the box and look at things at your kids level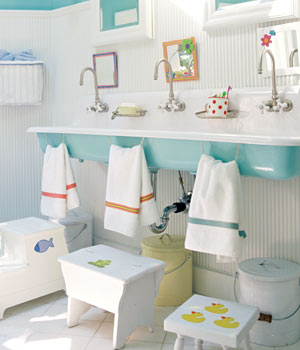 Opting for a step up as a bottom drawer in bathroom that can later be converted into a regular drawer when they get older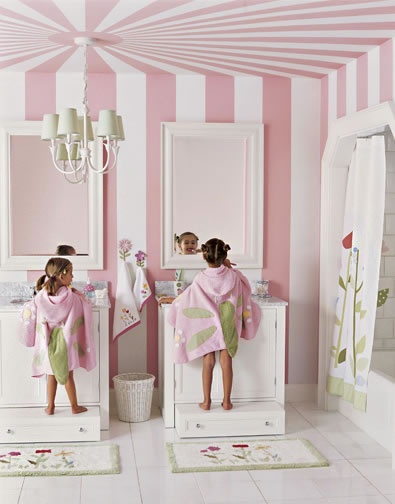 Photo from Pottery Barn Kids
Or lets say your space is limited think of top to bottom storage
and again add that dramatic color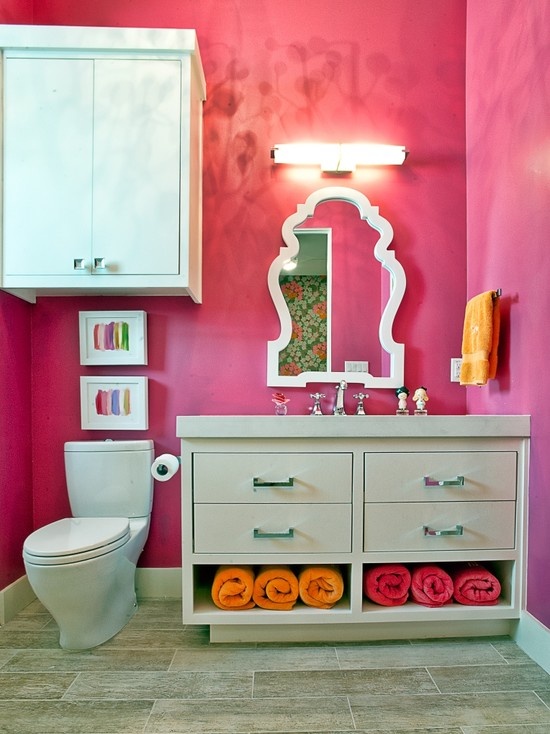 Photo from Pinterest
More sophisticated may be your style then add wallpaper and whimsical accessories  in the room to make it fun!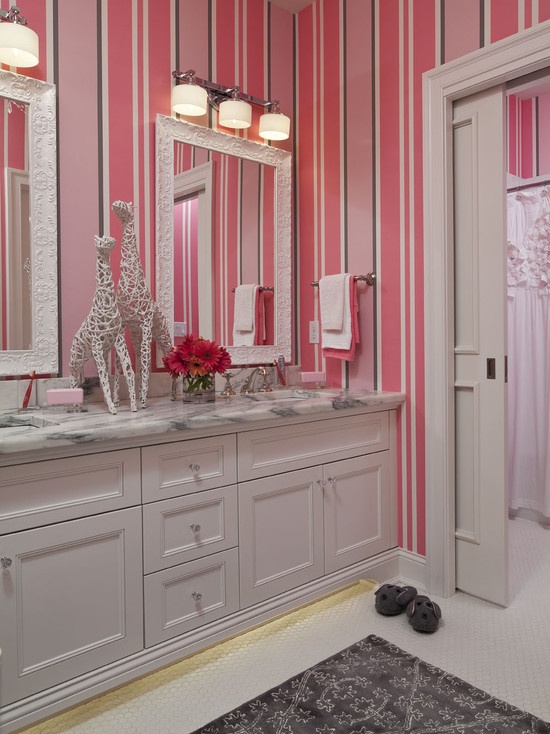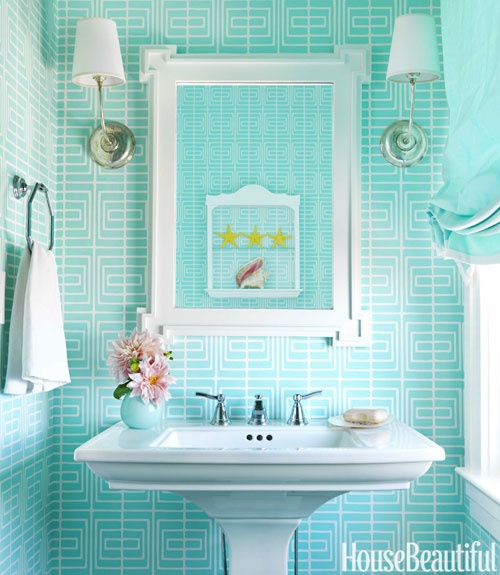 photo from House Beautiful
Disney crazy check out this wallpaper from York the Walt Disney collection… would be great in a kids bathroom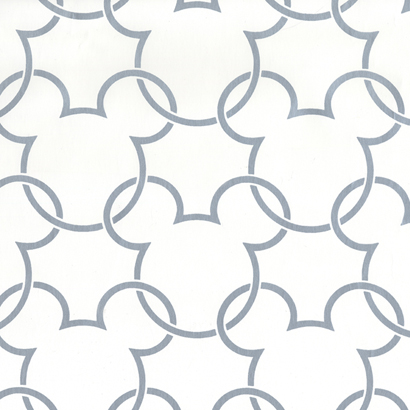 Photo from York Wallcoverings
Then there are the details fun painted storage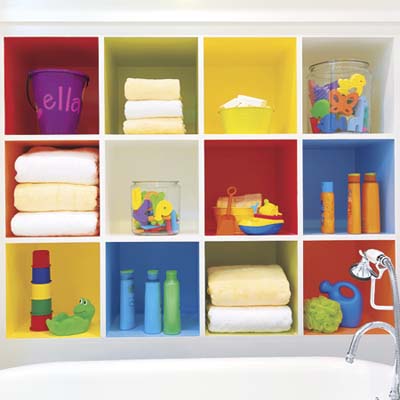 Add a little fun where the towels hang with numbers or initials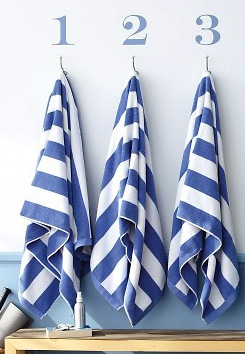 or color coded towel tags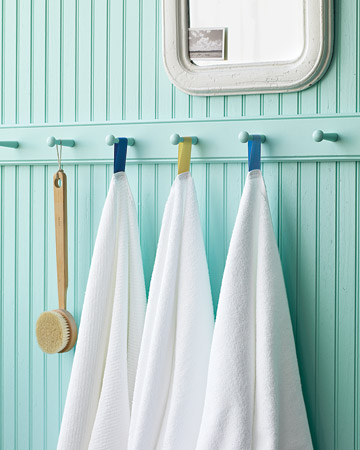 and why not remind them with artwork…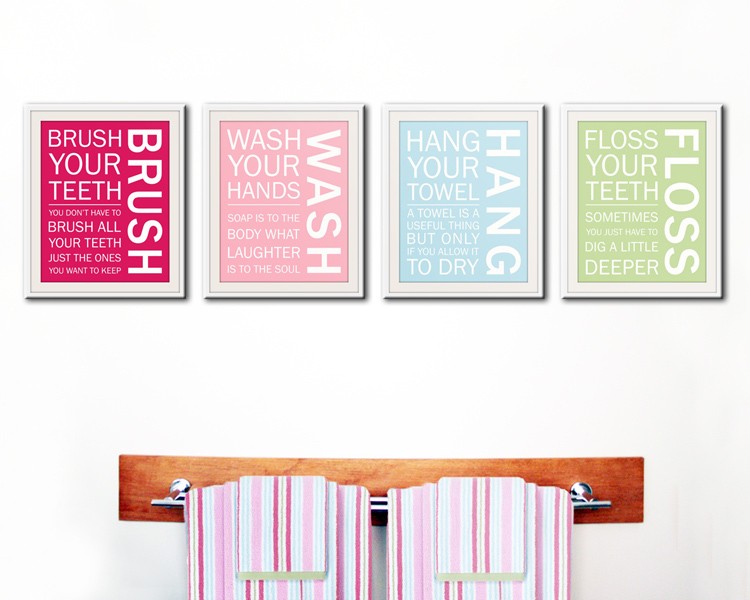 wall fry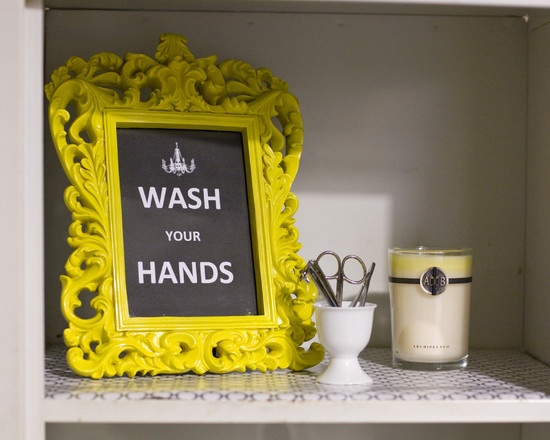 Photo from Pinterest
Happy Decorating!
Karen