Want a professionally created design for your room, that's ready to install and have a designer help you implement along the way?
A "Room Designed for You" is a great way to have a completed design plan by a professional designer but still be hands-on with your design project! Karen will work with you and take your vision and ideas to create your "personalized comprehensive design."
This service brings the same process as Marker Girl's Complete Interior Design working directly with Karen to create a complete design for your room. How it differs is you will project manage and implement on your own using the Comprehensive Design Plan as your guide.
Giving you a comprehensive design plan and consulting you need to purchase, project manage and install on your own.




You want a professional designer to create a design for your room that's catered to your family's style and is ready for you to purchase and install yourself.
You're worried about making the wrong choices and want a stress-free process of letting a professional help make the right choices.
You want to learn about the best quality choices and solutions available that fit into you family's lifestyle.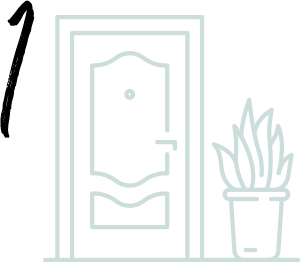 Getting To Know You Session
It all starts with Karen's "getting to know you session". Karen walks through your home with you to go over your 'wish list' and reviews any style ideas you may have collected for inspiration. She also spends time measuring, photographing and confirming how much you plan to invest in the project. This is so we can kick off your project and give you the home of your dreams!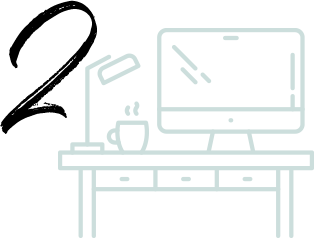 Comprehensive Design Plan + Presentation
In her design studio, Karen creates your personalized comprehensive design based on all the details collected at the consultation. She develops design concepts, sources materials, furnishings and pulls together complete design ideas.
Once your design is ready Karen schedules a presentation meeting with you. On your presentation day, Karen leads you through the design details. She leaves you a copy of the design along with samples, as well as details on how to implement the design yourself. You can also receive up to one revision of the design if needed.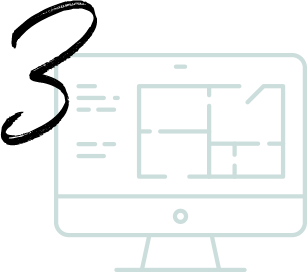 Follow-up + Consulting
30 days after the presentation meeting you will receive one walkthrough appointment at your home if needed during this time to ask questions about the plan. Then a final walkthrough after 90 days, to go through those finishing touches and any final questions you may have to complete your design.
Karen offers extra Design Consulting session packages if you want additional help or guidance for the design you have worked on.
*With this service Marker Girl offers the option to buy from our trade sources within our minimum budget guidelines. This is for clients who would like to purchase from our vendors that offer more custom options.
The investment for a Room Designed For You consists starts at $3,600 - Price is per room (design fee only)
(multiple rooms can be packaged  for a discounted rate.)
Schedule a Discovery Call to get started. Whether you are looking for our "Room Designed for You" service, or you aren't sure which service is right for you, the call with Karen will help you understand what service is the right fit for you and how we can create the home of your dreams!
Our In-Home Interior Design services the Houston metro area including -Bellaire, Heights, West U, The Woodlands, Spring, Tomball, Cypress, Fulshear, Katy, and Sugar Land.
(This service can be offered virtually)
What Our Clients are Saying...



"Thank you for providing me with a design that makes my room feel right for me.
Thanks so much, Karen for everything!!! I absolutely LOVE LOVE LOVE how the Family Room turned out!!! It really feels like "home" now and even more importantly, it feels like 'me.'"
- Sharon | Katy, TX
"My whole family is so excited about the changes that never would have occurred without Karen's room design.
Karen was wonderful. She respected our budget, really listened to what we wanted and accomplished what I consider to be the most awesome living room transformation. I am a very particular person (highly analytic - math/physics) who cannot easily describe what I like and Karen had the patience and wherewithal to extract from me something I just could not describe. Karen gave me the options I needed to make my choices and her guidance helped me complete the design. I am so pleased with the results."
- Joyce | Sugar Land, TX