Overwhelmed with the decisions you have to make when building a new home or remodeling?
We know building or remodeling can be stressful. There are so many decisions involved in pulling together selections. One missed deadline or one wrong decision, and the process along with costs can spiral out of control.
Marker Girl's new-build | remodeling service works side-by-side with you and your builder/contractor to assist you in making the right choices for your home.
Karen works as your guide to building your new custom home or remodel, by using her years of experience and knowledge of all things family-friendly that pass the Marker Girl test. Referring to the builder/contractor's vendor sources and budget specifications that have been given to you, Karen assists you with your selections through a series of scheduled appointments. Then provides you and your builder with all the details in a specifications binder of all the selections finishes in the home. This is given once all selections have been made for your family dream home.
Assisting you and your builder/contractor to
make the right choices for your home.




You're overwhelmed with all of the decisions you have to make with building your home. You want a professional by your side working with you throughout the project.
You're afraid of making costly mistakes and want a stress-free process of letting a professional help you make the right choices.
You want to have the best quality choices and solutions available that fit into your family's lifestyle.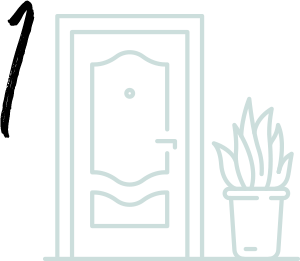 Initial Planning Session
It all starts with Karen's "getting to know you session". Karen walks through your home with you to determine your desired design direction. She discusses your timeline and how much you plan to invest in the project. After the appointment, she sends you a recap with a proposal so we can kick off your project and give you the home of your dreams!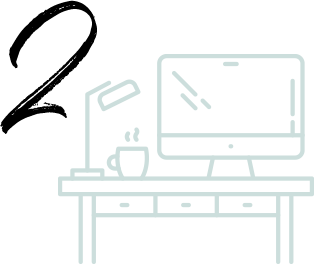 Design + Selections
New Construction Design and Selections Process:
A review of the details provided by you or your builder in done.
Design plans and checklists are created for needed for materials and finishes.
Meetings are scheduled with you to review the selections.
On-site meeting walkthroughs with trades are then completed.
A specification binder is provided to you and your builder once selections are finalized.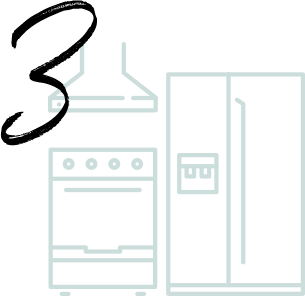 Complete Interior Design Services
Now your new build selections are finalized, it's time to get started on furnishing and decorating your home. The choice is yours if you want Karen to move on to do Complete Interior Design for spaces in your home, where Karen helps you from start to finish, or if you prefer having Karen consult on selections and provide guidance on placement of your current furnishings. Karen is there to help you achieve your desired dream home!
The investment for a New Build Selections "only" service is done by a package rate determined by the number of sessions and size of home. Packages starting at $3000
If a full design is needed for either a Kitchen or Bath, the fee starts at a minimum of $5,000.
(Price is per space; bundle two or more spaces for a package discount rate.)
(Please note: Marker Girl provides only aesthetic renderings for you and your contractor or builder to use as a guide. Your contractor or builder is responsible for providing construction/architectural drawings)
Schedule a Discovery Call to get started. Whether you are looking for our New Build Consulting service, or you aren't sure which service is right for you, the call with Karen will help you understand what service is the right fit for you and how we can create the home of your dreams!
Our In-Home Interior Design services the Houston metro area including -Bellaire, Heights, West U, The Woodlands, Spring, Tomball, Cypress, Fulshear, Katy, and Sugar Land. (Out of area projects will be considered based upon schedule and scope of work; Travel and Expense fees will be added.)
We also work directly with builders for selections please contact us for more details…
What Our Clients are Saying...



"Karen has a very good eye and ear for what her client wants and created a beautiful home for us while respecting that we have 2 small children.
We hired Karen to help us with selections in our new home as well as the interior designing of many of our new spaces. She took care of everything from the draperies to the furniture, artwork and accessories selection, purchasing, delivery, and placement. Which made the process as stress-free as possible working with my schedule as well. Her designs for us were beautiful and family-friendly. I would not hesitate to recommend her!"
- Amanda | Houston, TX
Karen helped us design a beautiful, family-friendly home we absolutely love.
Karen assisted us with a full-home remodel. Her process and attention to detail ensured our project was on time. She worked with our chaotic personal schedules for meetings and her enthusiasm made the process a joy. Karen was able to marry our modern style with durable furnishings that will stand up to children and pets. She accommodated our existing pieces as well as our love of quirk and whimsy. Our floor plans are practical, allow for storage, and flow well for entertaining guests of all ages.
- Sarah & Duane | The Woodlands, TX