Want to relax and enjoy a stress-free process
of designing your home?
Stress-free can be possible with Marker Girl's Complete Interior Design Service. A boutique-style interior design service that is tailored to you. Marker Girl does all of the planning and manages all aspects of your project from start to finish.
Marker Girl delivers a 'boutique experience' with a commitment to our clients, to quality and to service – because we understand that your experience with us extends beyond the initial purchase or contract.
It is all in the details by using Karen's signature Marker Girl Method, taking your project from beginning to completion. With her knowledge and experience, Karen can custom design a home that speaks to your ideas, aesthetics, and personality.
Working with you from start to finish, creating a home for you that stands up to real-life and makes you happy!




You want that level of detailed custom family-friendly design for your home that you see in the Marker Girl interiors.
You're too busy to do the work yourself and want to relax and enjoy the process of letting a professional do it for you. Leaving you with a beautiful family home.
You want high-quality customized family-friendly solutions available that are functional, beautiful, and authentic to you.


Marker Girl's 5-Step Process to Complete Interior Design, so you can sit back and let us do all of the legwork for you!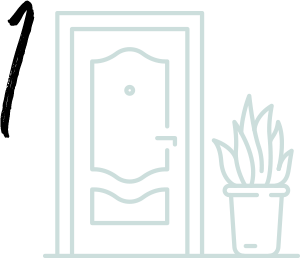 Getting To Know You Session
It all starts with Karen's "getting to know you session". Karen walks through your home with you to determine your desired design direction. She discusses your timeline and how much you plan to invest in the project. After the appointment, she sends you a recap with a proposal so we can kick off your project and give you the home of your dreams!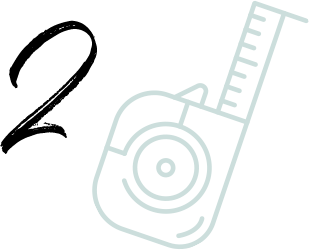 Design Concepts + Presentation
Karen develops design concepts customized for you, sources materials, furnishings and pulls together complete design ideas. She presents this to you at your home and leaves a copy of the design along with samples for you to review.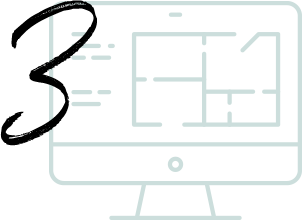 Sign Off + Purchasing
This is where we finalize all of the details! Karen will meet with you for approvals of all the selections and collect payment for all products needed to realize your beautiful design.
Follow Up + Installation
With Karen's attention to detail, she will oversee and coordinate to make sure everything stays on track. Installation is done once all work by trades is ready to be installed and furniture has arrived at the warehouse.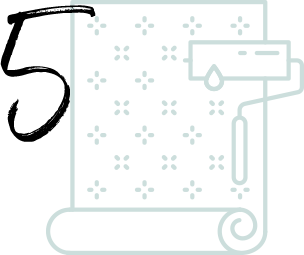 The Grand Finale
A final installation completes the transformation with accessories. A walkthrough for any final details takes care of any punch list item. Karen reviews the project with you to ensure that the transformation is complete and that we've created the family home of your dreams!
The investment for a Complete Interior Design project starts at a minimum of $5,000 (design fee only).
(Price is per space; bundle two or more spaces for a package discount rate)
Serving the Houston metro area including - The Woodlands, Cypress, Fulshear, Katy, and Sugar Land. (Out of area projects will be considered based upon schedule and scope of work; Travel and Expense fees will be added.)
Schedule a Discovery Call to get started. Whether you are looking for our Complete Interior Design service, or you aren't sure which service is right for you, the call with Karen will help you understand what service is the right fit for you and how we can create the home of your dreams!
What Our Clients are Saying...



"We absolutely love our home she designed and highly recommend her.
Karen is a fantastic interior designer! She thoroughly understood our style, our tastes, and our budget. She provided design services for our new home. Her designs were perfect – calm, comfortable, and stunning. Her attention to detail is incredible – from furniture selections to accessories."
- Colleen | Houston, TX
"She listened to our preferences and offered options that are in line with our needs and lifestyle, as we have a large family with small children.