3 Questions To Ask With Family Room Furniture Layouts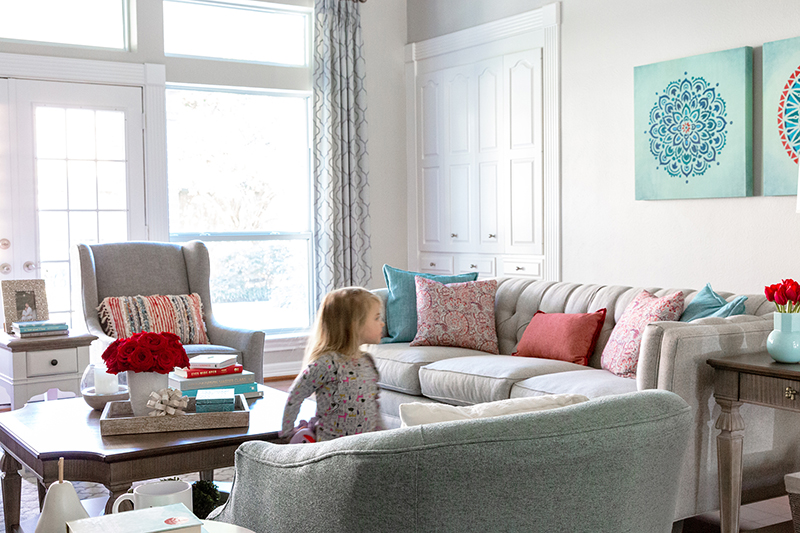 How do you like to spend time with your family at home? We pretty much spend most nights together as a family at dinner time and some weekends sit in the family room watching our favorite shows or a great movie.
This month is all about a functioning home. I am a firm believer that the design statement, Function First! is an important part of making decisions when decorating your home. How is your home functioning for you? Is your home or space working for you? Most importantly does the layout work for you. When you are planning it is very important to understand the spacing needed to create a functional layout.
So I thought I would share with you 3 important questions you should ask yourself about the function of a family room before starting a design project.
1. How is the layout of the furniture? Does it work? Can you move around easily?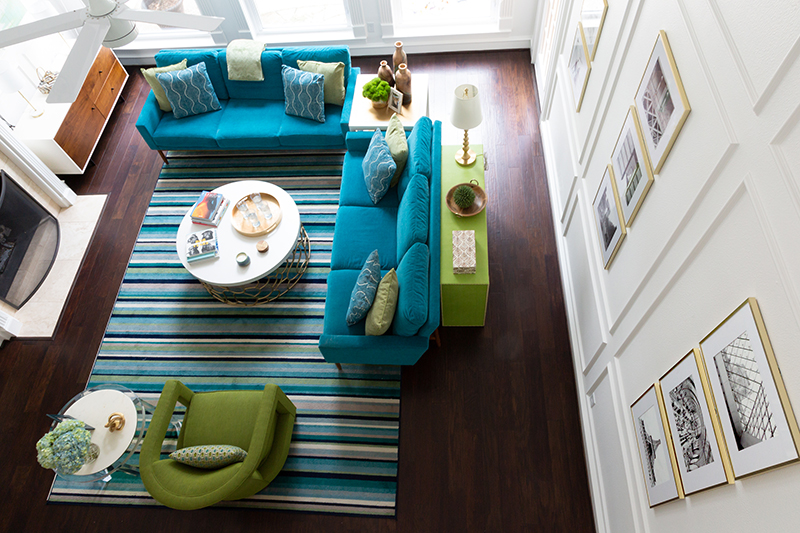 Can you walk from one side of the room to the other without climbing over the furniture? In some cases, you may only need one way to enter the room. Consider it a way to guide people into your room.
Your furniture layout should allow you and others to view your TV if that is an important part of the room… Not all seating needs to view, but enough to let your family comfortably view it. Most importantly do not place your furniture in a line-up. You should be able to have a conversation so have seating across from each other.
If you have an open floor plan use furniture as a divider.
2. What type of seating will be needed?​ Is it used for tasks, just relaxing, or maybe both? (Does Dad just want a comfy chair… Do the kids lay on the couch?)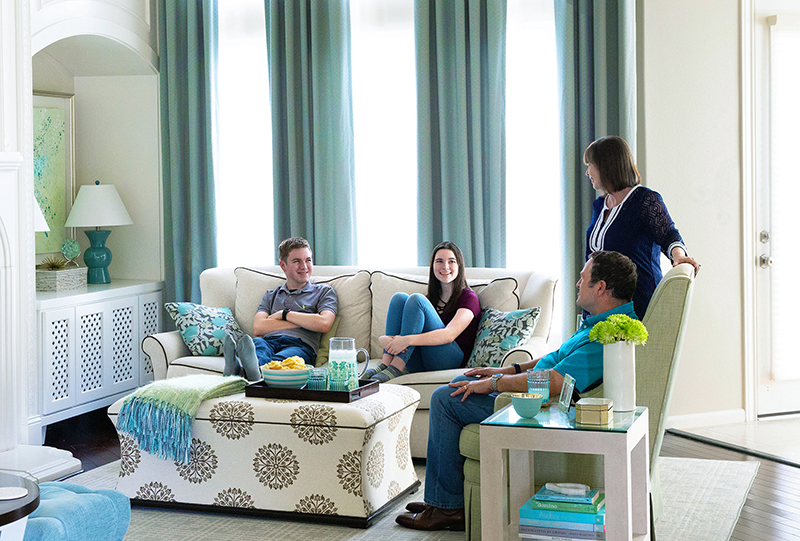 Really consider what everyone likes to do a how they like to sit in a room. Is everyone going to snuggle up together on a sectional? If your answer is no then don't put a sectional in the room. Loveseats are the worst to me are two people really going to sit that close together when visiting. Personal space is a must when considering the layout.
3. Who is using the room? is it used for entertaining friends and family or really used for your whole family to gather?​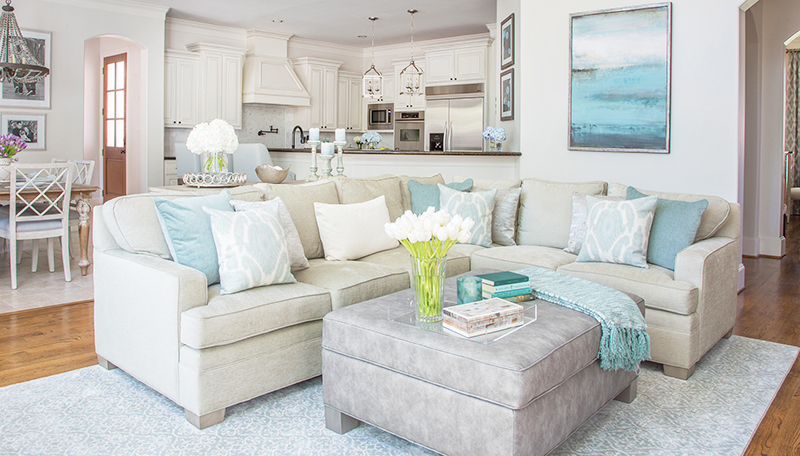 This is also where you want to consider, do you want recliners and/or ottomans to put your feet up or more formal tables so people aren't putting their feet up. Is this room used for entertaining friends and family or really used for your whole family to gather?
These are so important before choosing fabrics and colors. If you do have a family room that functions for your family, then you literally can not function. It is all about creating a happy space the whole family can enjoy.
Happy Everything! Karen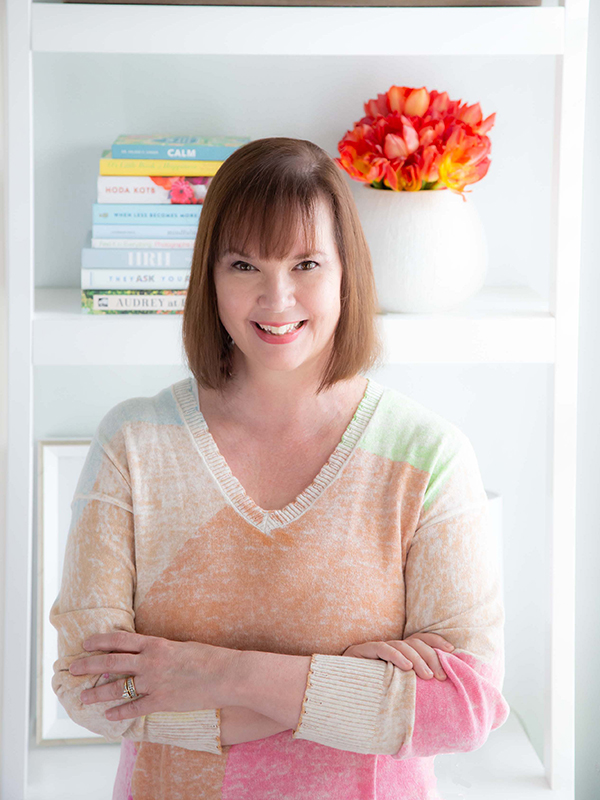 Imagine walking into your living room to find your two-year-old covered in marker along with your beautiful ottoman! I learned that lesson the hard way and redesigned our home around the family's lifestyle. I am committed to bringing you the very best of what I'm living and learning, as well as making it fun.
Our interior design services cater to your family's real-life living.
Make Your Mark University
Are you an Interior Designer ready to "Make Your Mark" in your business? With 15 years of experience running my own firm, I will teach you how to grow a standout business that attracts ideal clients!