What do you want to learn more about?

I hope your Holiday has been a good one! What a year 2020 has been, and so happy to see it gone.
One thing that was unexpected was a surge in home improvement with everyone hunkering down. Many of you are now trying to make your home a functioning place for your family to live and work in more. You have had more family nights in and because of all of the staying in there is a big need for Mom and Dad retreats. 
That made me spend 2020 focusing on setting clearer goals and improvements I wanted to make with Marker Girl. I wanted to share with you my plans for 2021 with Marker Girl to help you Make Your Mark at Home.  
Let's Get Social
We will be switching to a monthly format on my blog with very guided family-friendly design advice and spending a little more time on Instagram and Facebook. Throughout the year, we will also sprinkle a few "behind-the-scenes" extra posts of our design projects. 

Speaking Family-Friendly Tips have you sign up for my free guide – The Essential Guide to Decorating a Family-Friendly Home. If not – DOWNLOAD HERE   – Your must-have resource for decorating your family home. If you do sign-up, you will have the opportunity to opt-in for our monthly newsletter that will be recapping all we are doing, we would love to have you in our inner circle.
Design Services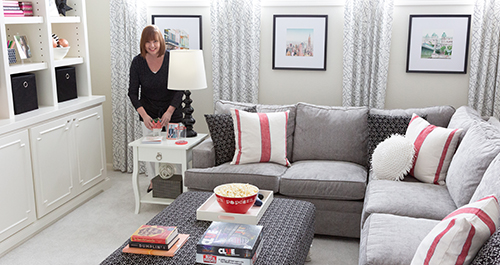 Marker Girl now offers three different levels of services that are tailored to fit your needs. 
Complete Interior Design – Works with you from start to finish completing the design for you.
Room Designed For You – Gives you a detailed custom design and four consulting sessions to help you along the way.
Room In A Day – Creates a Master Plan that you can use to shop and design on your own at your own pace.
If you are not in the Houston area, I offer my Room in a Day service virtually now.
Find out more about this service here
Teaching Other Interior Designers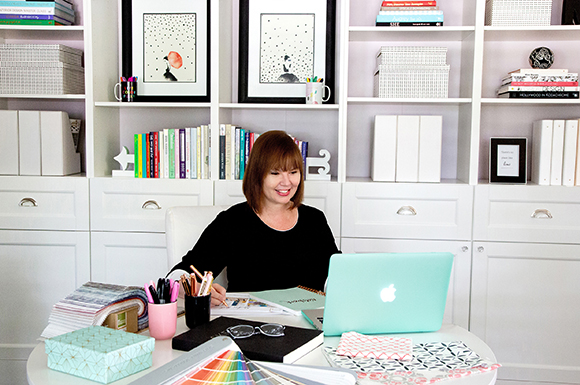 What I also want to do more now is help other Designers Make Your Mark in their businesses.
I feel so blessed to have been in business for 15 years. Over the years, I have mentored many designers helping them with my knowledge and expertise. This is why I have created Make Your Mark University teaching Interior Designers how to grow a standout business that attracts ideal clients. Our relaunch is on January 11th!
I am a true believer in breaking the rules and color between the lines. Having your own Interior Design business means working your way. I am here to help other designers have a foundation that will allow them to grow and make their mark in the world. We all want to be seen, but we need to be connected with the right clients to succeed.
I am so excited to launch this new part of Marker Girl and look forward to helping other designers have a business they deserve that makes them happy!
Calling all Interior Designers, I have a favor to ask you. If you could take a Make Your Mark University Survey I would love your feedback. I want to understand what you would like to learn from me to better support you.
And because you are willing to fill this out for me, I will be giving you a free guide. Click here to answer this short survey
More To Come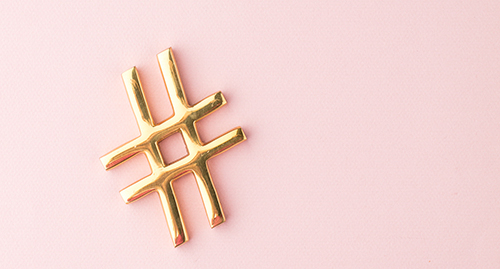 I have even more in store throughout the year so follow me on Instagram or Facebook to get the latest.
Happy Decorating!
Karen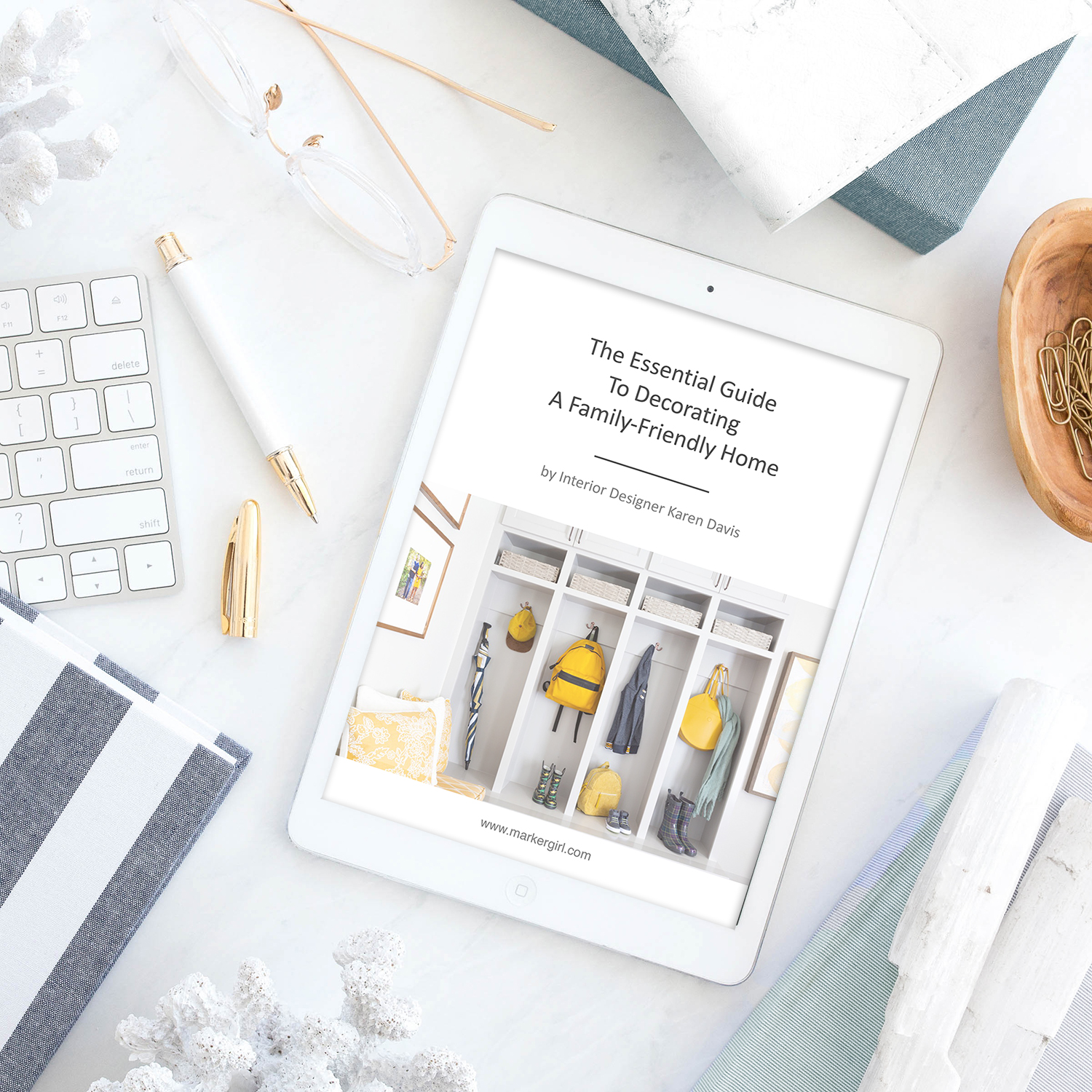 Get Your Free Essential Guide To Decorating A Family-Friendly Home
Create your family's dream home with a plan and without the overwhelm.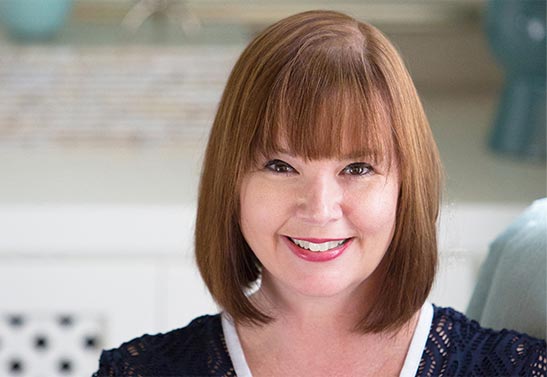 Meet Karen
Imagine walking into your living room to find your two-year-old covered in marker along with your beautiful ottoman! I learned that lesson the hard way and
redesigned our home around the family's lifestyle. I am committed to bringing you the very best of what I'm living and learning, as well as making it fun.
Our Best Resources for Your Family's Home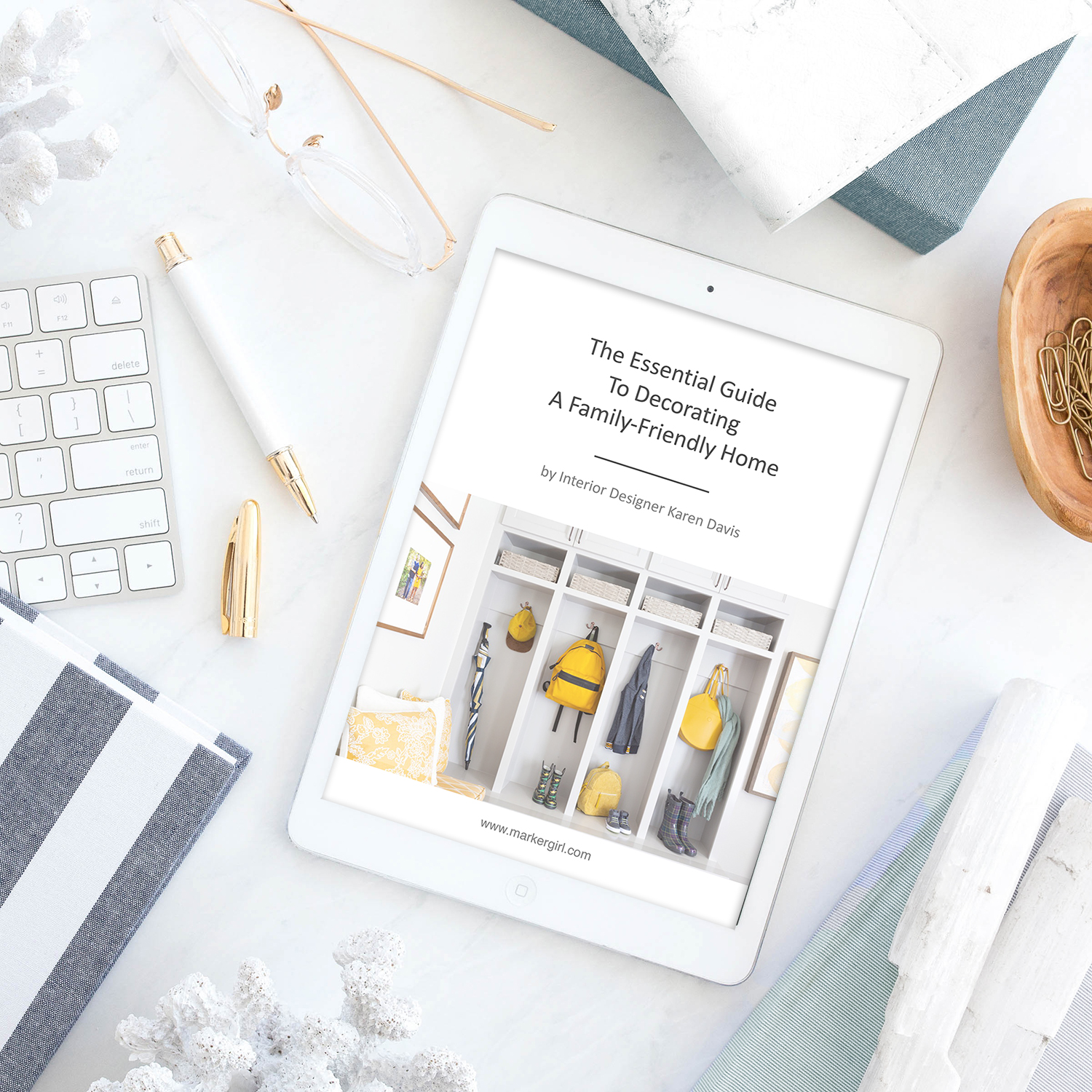 Get Your Free Essential Guide To Decorating A  Family-Friendly Home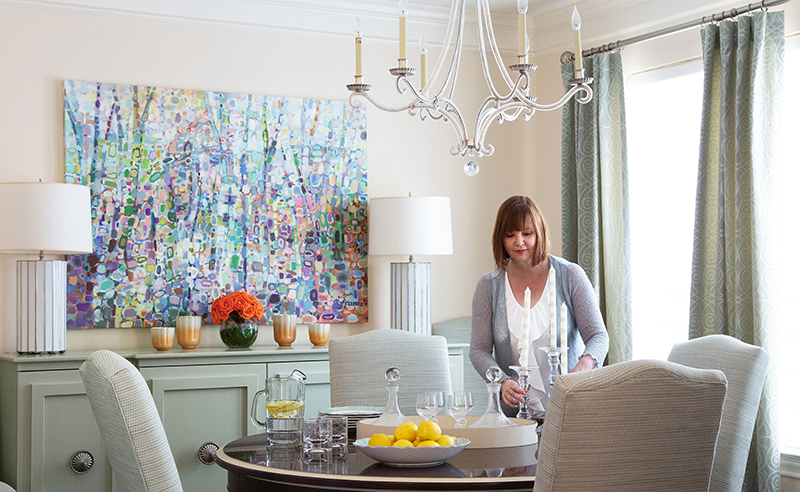 Our interior design services cater to your family's
real-life living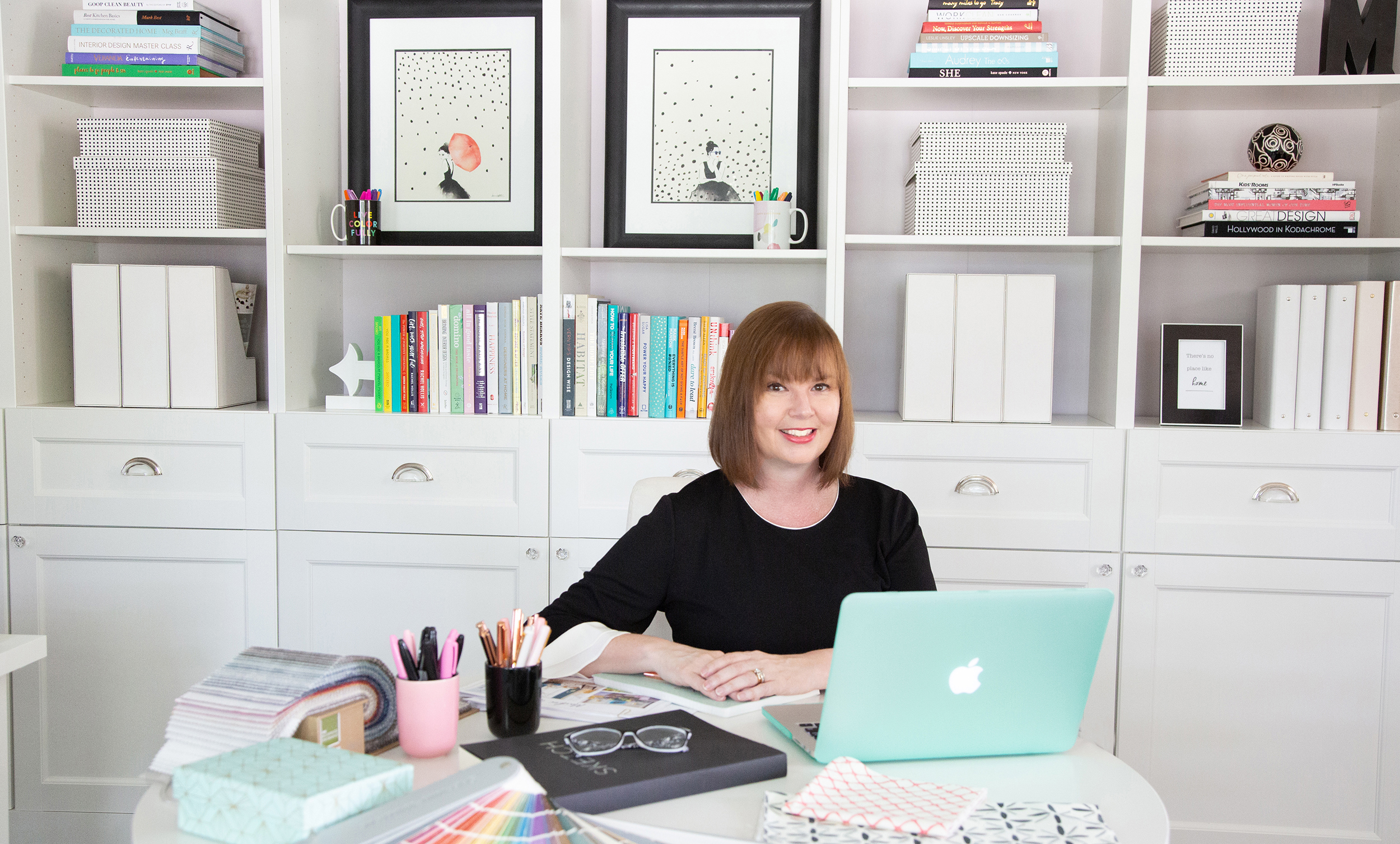 Make Your Mark University
Are you an Interior Designer ready to "Make Your Mark" in your business? With 15 years of experience running her own firm, Karen will teach you how to grow a standout business that attracts ideal clients!