What do you want to learn more about?
I thought it was a great time to share with you my own back to school challenge, what I did last summer to get us on track. Getting back into the routine is always challenging, I find a lot of the time it is because spaces in our homes are dysfunctional. This summer I focused on areas of our home that I felt needed to change. With my son leaving for college and the fact that my daughter really being in her teen years, made me see a lot was not really working for her and us as a family.
Week 3 is all about Mud Rooms that Work! Thought I would share with you a few different ways you can create a mudroom in your home.
Different Entrances Mudrooms
My mudroom is in my laundry room. It is intended to house our jackets for winter and rain. As well as a few accessories, umbrellas and my tote I prepare the night before I am going to a job site. This summer was a big clean out of all my daughter's clutter and a nice clean up of back door mudroom. Out with old in with new for jackets and accessories.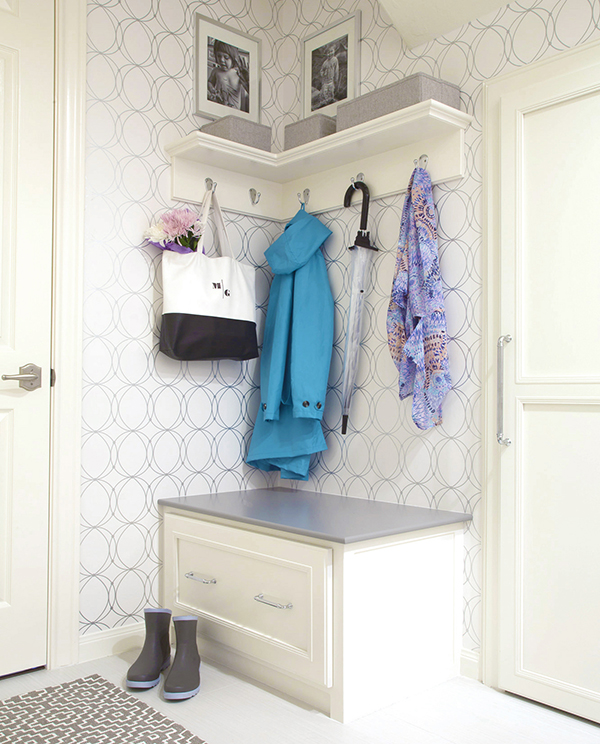 Marker Girl
My daughter's backpack and shoes are stored in the wheeled basket and shelf we have in a storage closet that was supposed to be a coat closet by our front door. We replaced the hang bar for storage shelves in the coat closet to just store those items. The reason why we opted for the mudroom section by the back door where the garage is attached to our house is that she is the only person that walks in the front door when she comes from and goes to school.
This is was a great find at Pottery Barn it is actually a recycling bin but fits those few pairs of shoes worn daily a great storage piece to house them. She is all set to be organized, lets see if she can make it from the stairs to the closet. A whole 5 feet, what a work out for her.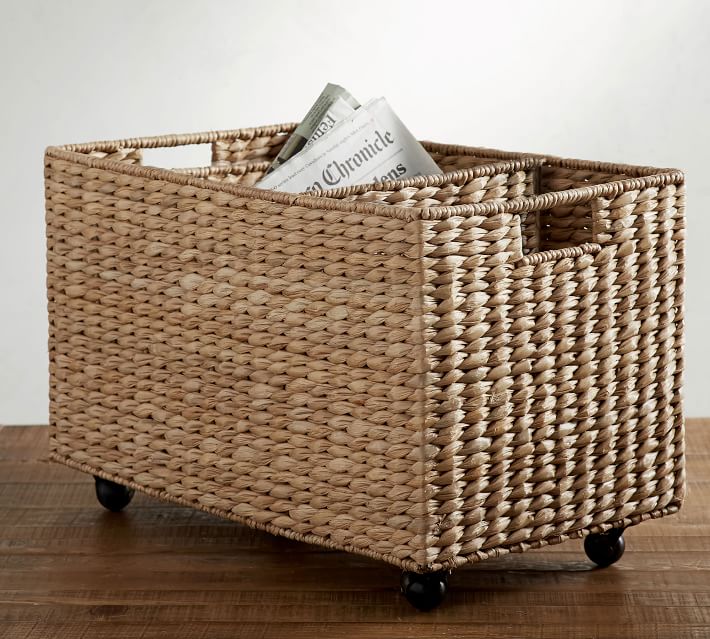 Pottery Barn
Entryway Mudroom
When creating an entry mudroom try not to clutter it up. In this family home, I built all of the storage on the door side and created a soft bench area as the focal point with family photos to give it a more open look.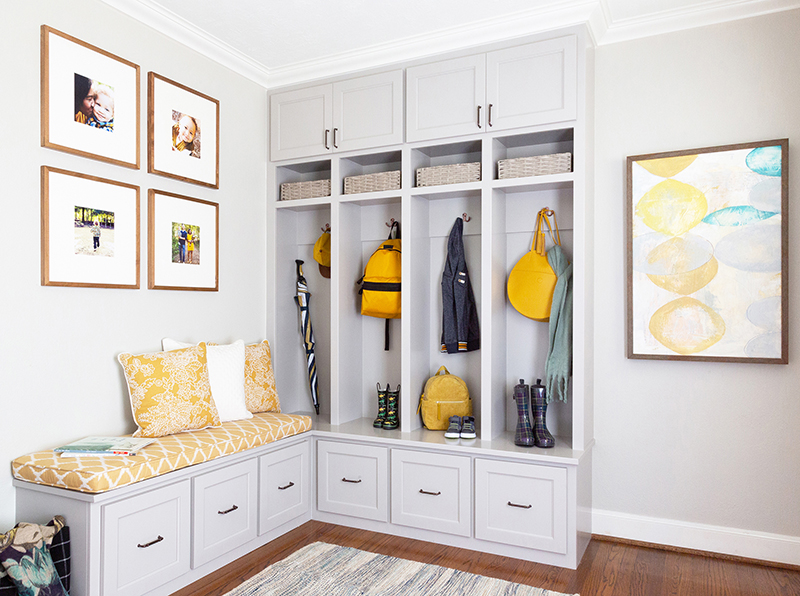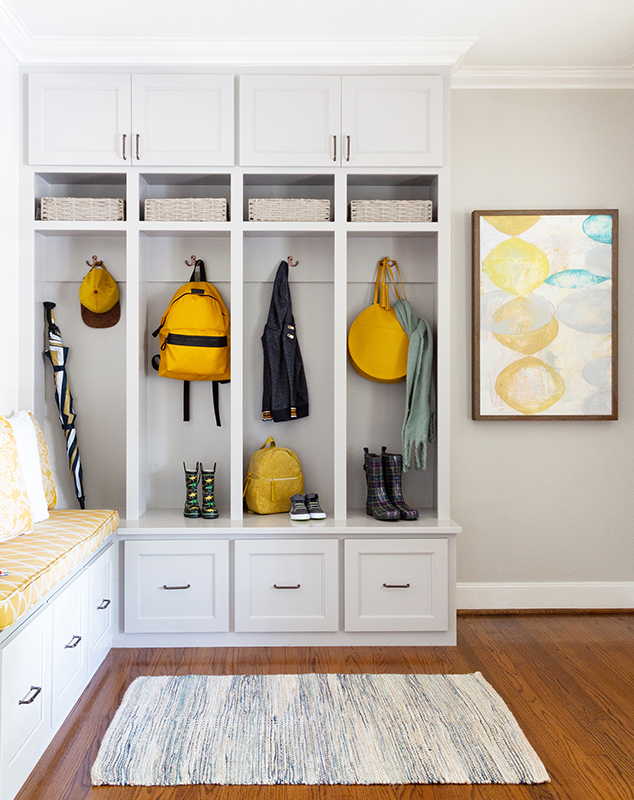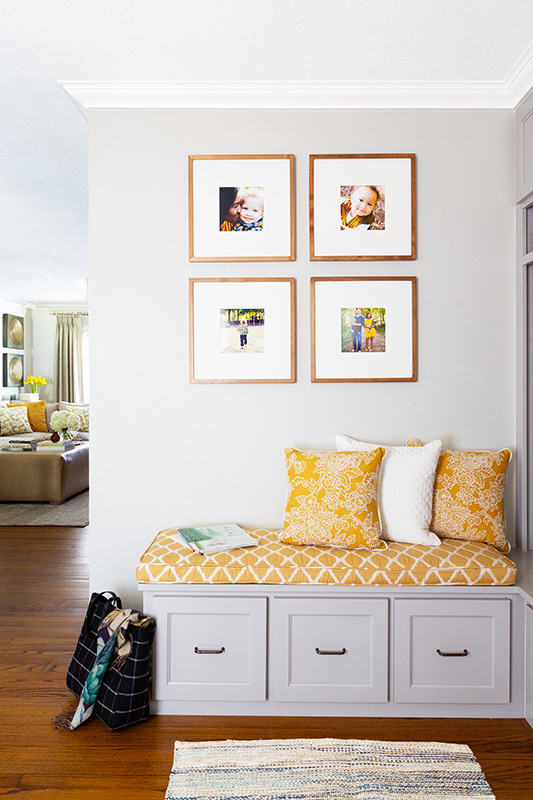 Marker Girl
Back Door Mudrooms
To keep clutter down to a minimum consider closed storage for some areas of the space, to hide it all away. Like I designed in this family-friendly home in Houston.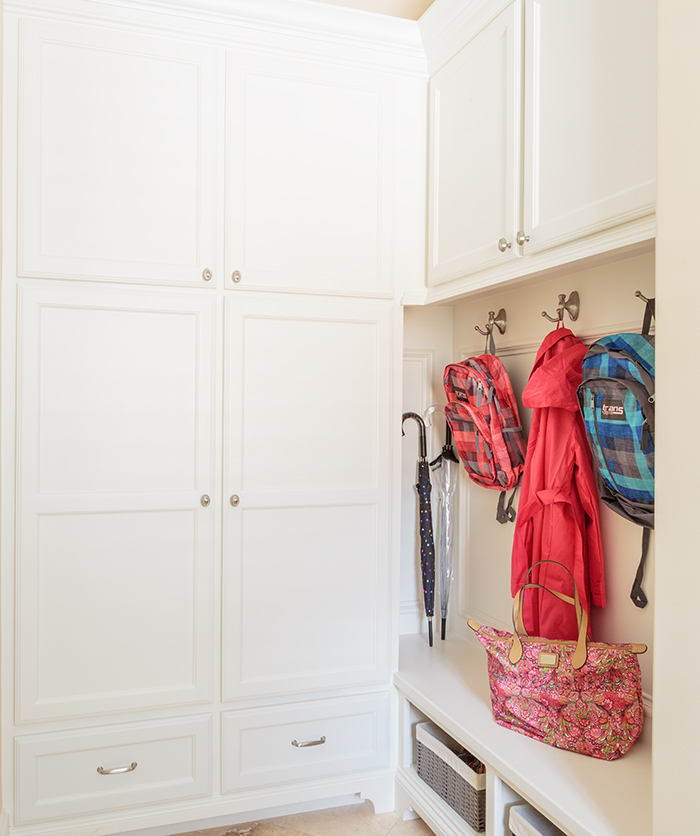 A real favorite is this one done by Tobi Fairley so fun with grey and yellow it is very decorative and still uses a lot of closed storage drawers on the bottom and bins on the top.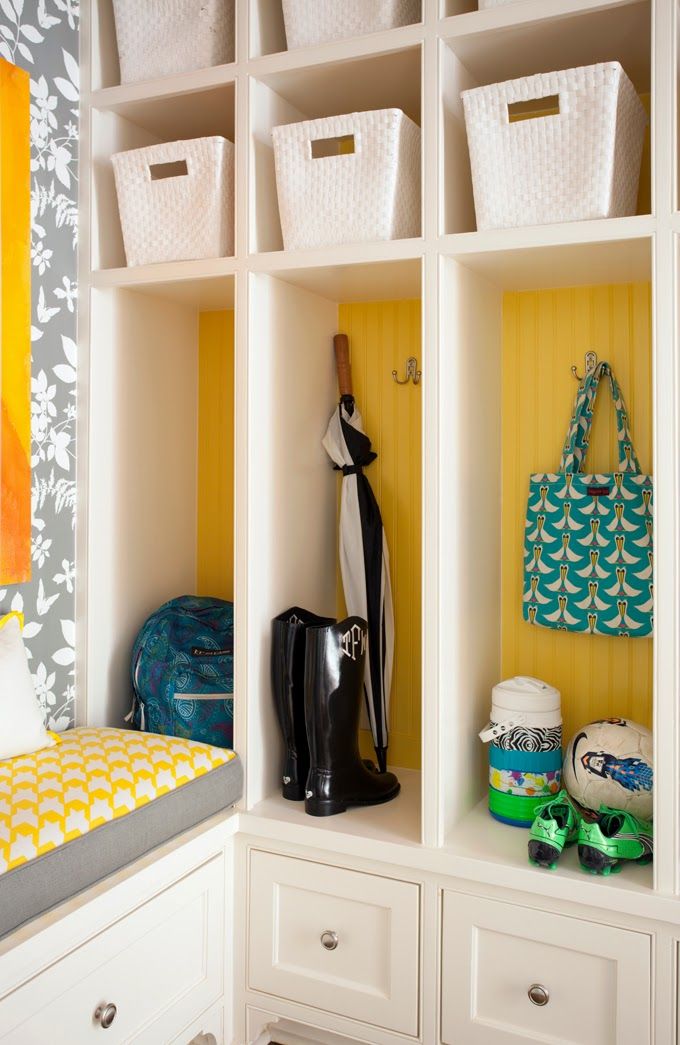 photo from House of Turquoise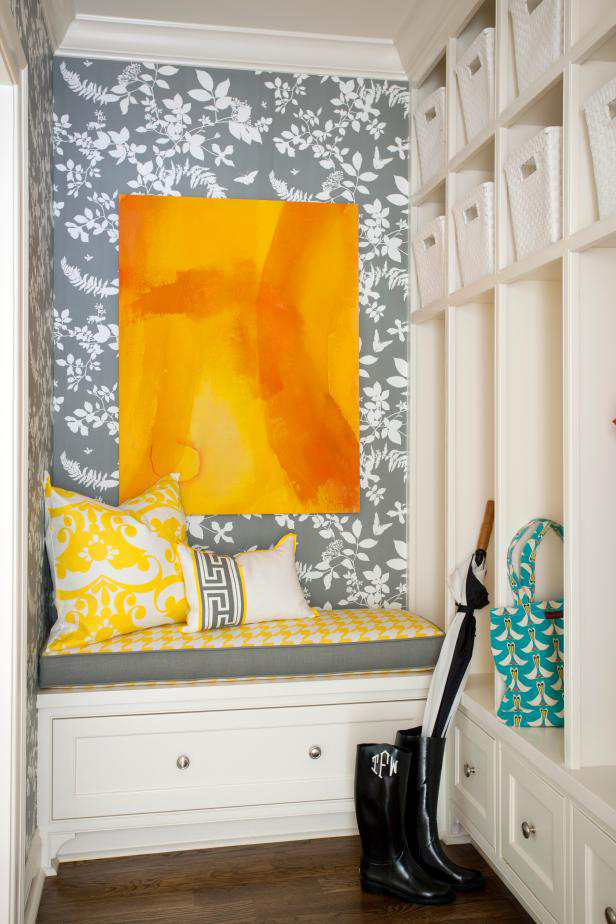 Small Space Mudrooms
I really like the idea of wallpaper for the space to give it texture and just add a shelf since space can be limited. A beautifully designed mudroom and a great way to have a coat hanging area.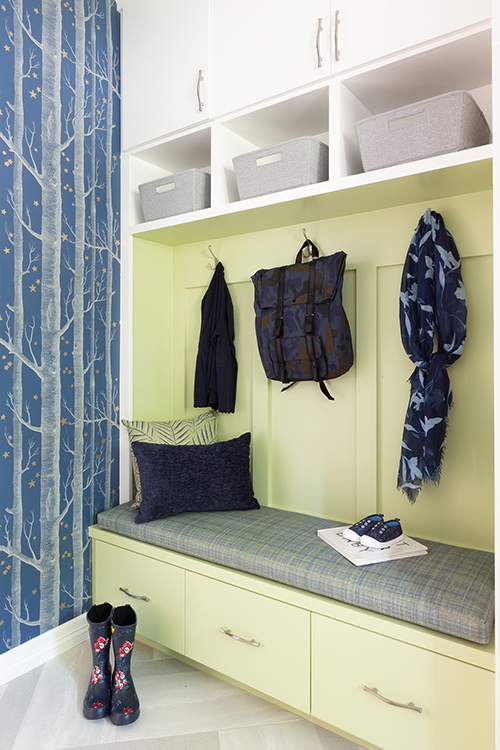 Marker Girl Modern Family Remodel
This is a great small space idea from the Container Store they call it their mudroom starter kit.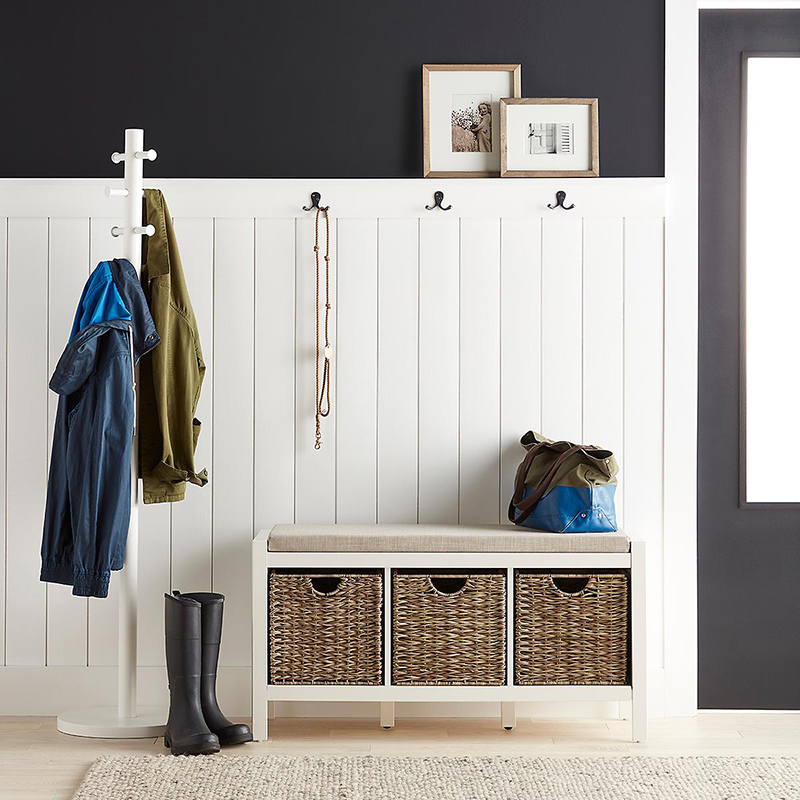 Container Store
Check out more ideas for mudrooms on our Pinterest Board!
Some of these links are affiliate links. This means if you click a link and purchase something, I may get a small commission from it at no cost to you.  I only refer things that I would use myself and recommend to clients!
………………………………………………………………………………………………………
If you need help with creating a family home you absolutely love, check out our services. We offer both in-home services here in Houston and virtual services for out of area clients.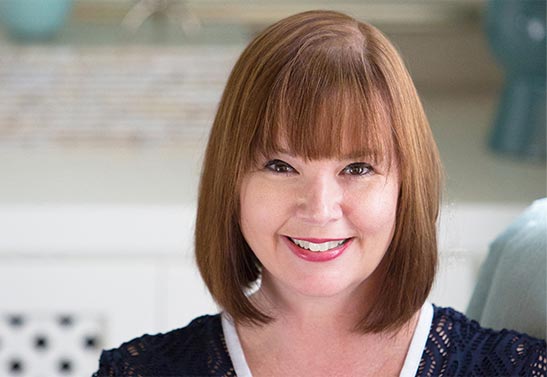 Meet Karen
Imagine walking into your living room to find your two-year-old covered in marker along with your beautiful ottoman! I learned that lesson the hard way and
redesigned our home around the family's lifestyle. I am committed to bringing you the very best of what I'm living and learning, as well as making it fun.
Our Best Resources for Your Family's Home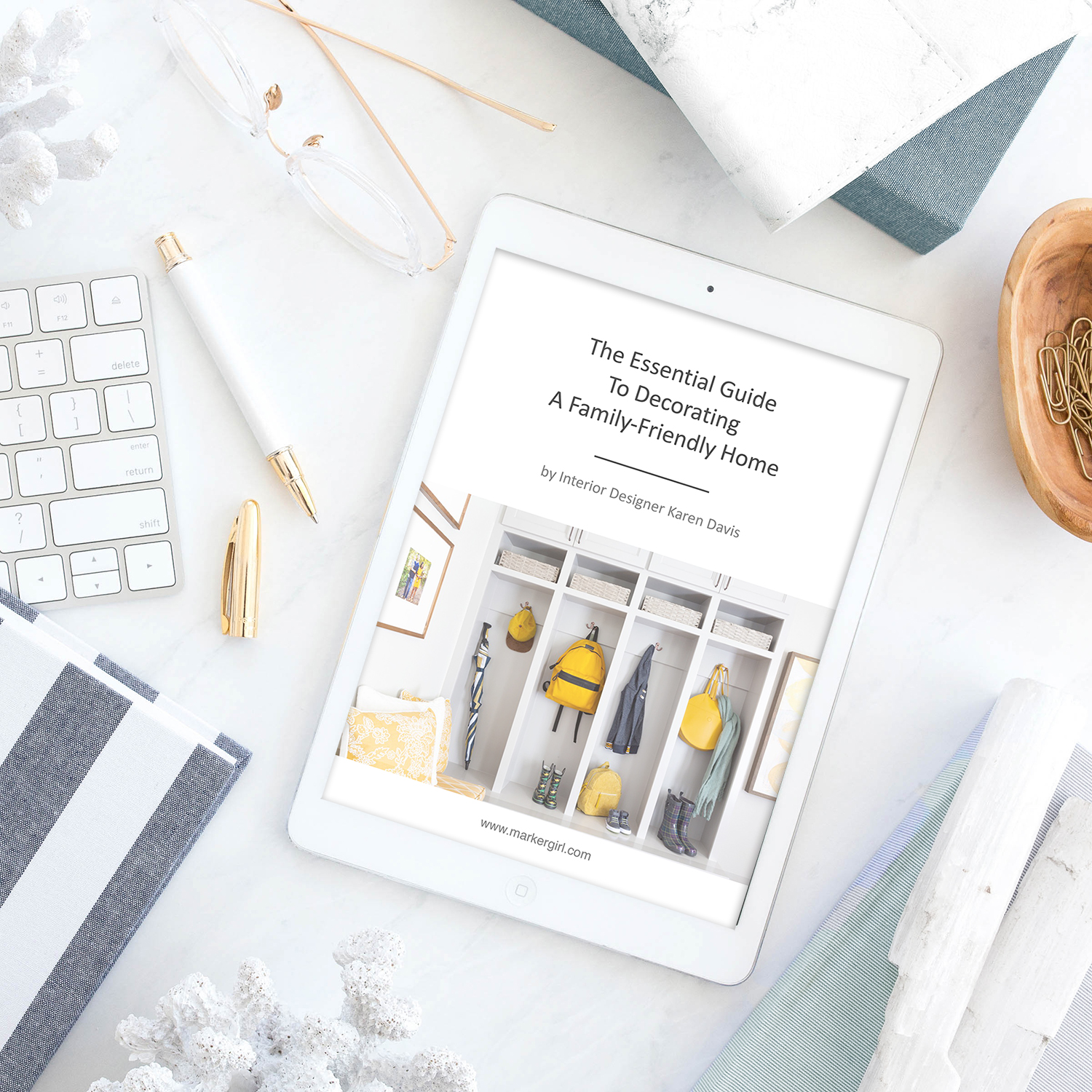 Get Your Free Essential Guide To Decorating A  Family-Friendly Home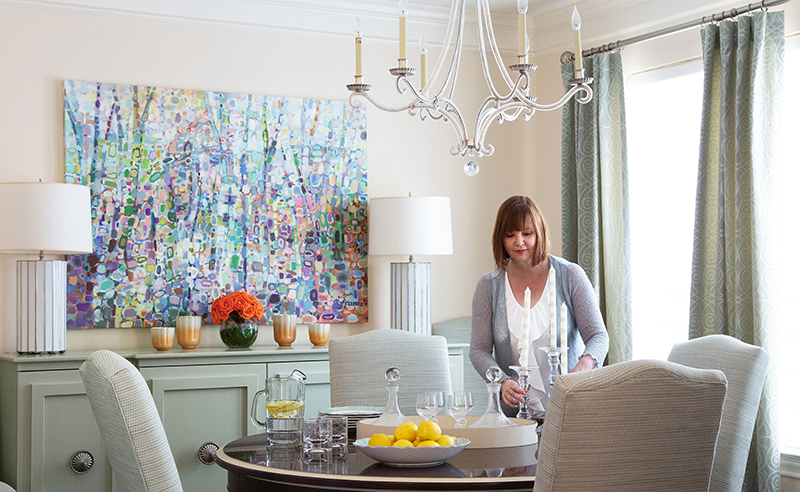 Our interior design services cater to your family's
real-life living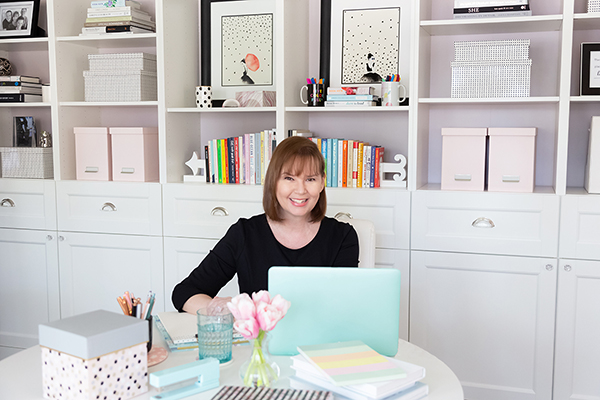 Make Your Mark University
Are you an Interior Designer ready to "Make Your Mark" in your business? With 15 years of experience running her own firm, Karen will teach you how to grow a standout business that attracts ideal clients!