Why You Should Hire An Interior Designer And Questions To Ask

Raise Your Hand!
When I was young I struggled in school, I felt embarrassed and ashamed by it. Then one day I had a teacher pull me aside and said: "Karen you have the choice to fail or raise your hand to ask for help". I said, "Why would I want to embarrass myself and raise my hand?" Her response was "I won't know if you need help or something explained." I gave it a try and pulled my failing grade to B that semester. My fear was gone and have never been afraid to raise my hand again.
Are you struggling with your home, and are considering hiring an Interior Designer to help with the process?
What I find is most people are afraid to ask for what they need and/or embarrassed to let people know they are struggling with their home. This is not only with Interior Design but with contractors and other services people provide you to work on your home. I want to share with you today how to find someone to work on your home that fits your needs. So the tips below can be used for most anyone you are hiring to work on your home with you.
Interior Designers are trained problem solvers that find solutions to helping you create a beautiful functional home. They prevent costly mistakes, save you time and take the stress out of the process. We are not furniture salespeople nor are we, personal shoppers. We are in fact are trained professionals that have your wants and needs as our priority.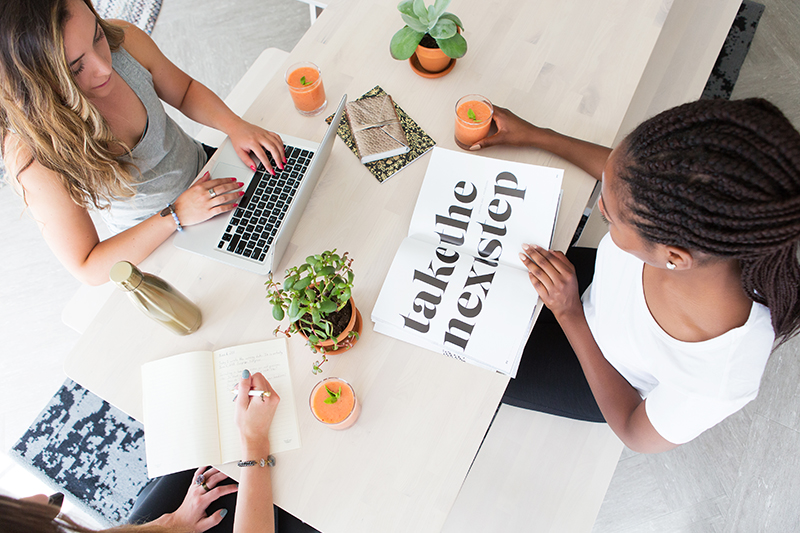 Here are my top tips on what to ask before hiring an Interior Designer. 
Decide What is Important – First, make a list of what you want from that person. Here is a list I give my design clients to rate so that I know what is most important to them. I find it fascinating how different it can be with each client – Responsiveness, Speed of Completion, Input, Budget, Result, Process. Remember the cheapest is different than someone who is mindful of your budget. Don't always go with the person who can show up because they have the earliest availability. Most of the time they are busy because they are good and worth the wait.
Know Your Budget – You really need to have an idea of what you want to spend on your project keep in mind Interior Design Fees are usually separate from the furnishings budget. Be realistic with your numbers, use online sources you like to really understand the cost of furnishings. Then let them know what you expect to pay so that you get an understanding if they meet your budget requirements. Different Designers have different minimums when working with clients.
What Type of Services Do They Provide – Not all interior designers offer the same service packages. What is important is to write what you need and want from the Designer. Here are a few popular options Designers offer. Full Interior Design Service where the designer creates, manages, and installs a whole new space for you. Design Plans only where you can use the plan as a guide and implement the design yourself. Consulting to help you with problems you are having with your design. Not all Designers offer these, so review their services online to see if they offer what you are needing.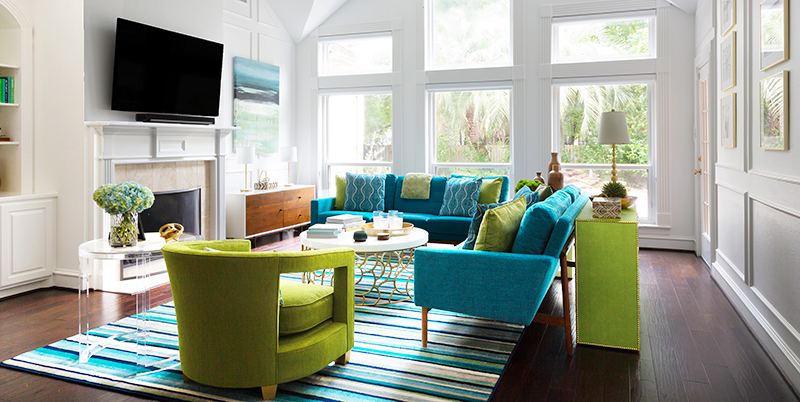 References and Reviews – Take the time really read testimonials and reviews from past clients on their website, to see if what is said is in line with what you are expecting. If they are not provided ask if they have references they can give you.
Comfort Zone – Go with your gut after you speak to them. If you don't "feel the love" so to speak, after an initial phone consultation or meeting them in person, I can almost guarantee they will not be a good fit for you. You really have to trust the person you are going to work with so that when something doesn't go as planned you know that it will be taken care of by them. It is better to wait for the right person, take the time to check out a few prospects.
Read the Contract – Check the agreement or contract you are signing. Check the scope of work – the details, look at how payments are expected to be made, and what they provide from start to finish. When we are in the honeymoon phase we tend to just sign without really reviewing. Don't be afraid to ask for clarification and if you don't feel comfortable with their answer, then don't sign and find someone else.
The bottom line, it's about doing your homework, raising your hand and feeling good about the person you hire. And when you do find them, enjoy the time and treat them well.
Happy Everything! Karen
………………………………………………………………………………………………………
If you need help with creating a family home you absolutely love, check out our services. We offer both in-home services here in Houston and virtual services for out of area clients.
…………………………………………………………………………………………………………….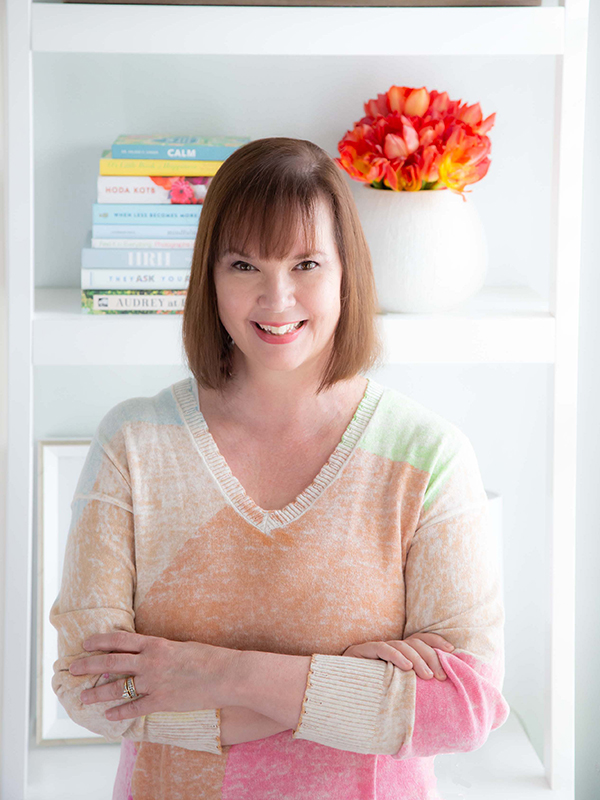 Imagine walking into your living room to find your two-year-old covered in marker along with your beautiful ottoman! I learned that lesson the hard way and redesigned our home around the family's lifestyle. I am committed to bringing you the very best of what I'm living and learning, as well as making it fun.
Our interior design services cater to your family's real-life living.
Make Your Mark University
Are you an Interior Designer ready to "Make Your Mark" in your business? With 15 years of experience running my own firm, I will teach you how to grow a standout business that attracts ideal clients!