Big Announcement! Make Your Mark University Is Here!

Hi Everyone! So excited today is the day, my BIG ANNOUNCEMENT! I am launching my Business to Business site Make Your Mark University, where I teach Mompreneurs how to use their business to "Make Their Mark"!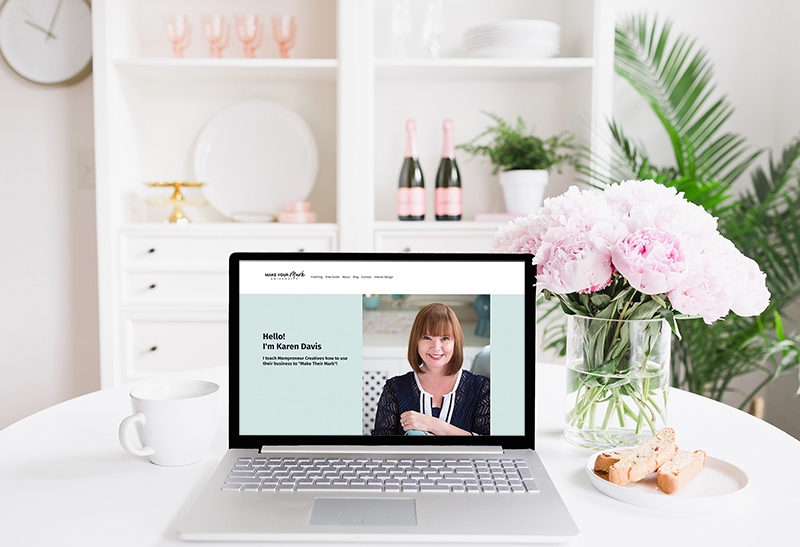 People ask me all the time what it is I love most about my business. The answer may surprise you… It is marketing, creating the ideas and solutions that help my business grow. You see, since I was little I was an entrepreneur at heart selling things like my Dad's record collection to the neighbors when I was very young. (I didn't make it in that business since I had to give a refund after my parents found out) I have always loved doing most things in a creative way, my own way. 
I wanted to be able to be home as Mom with my kids after school and run a business my way. Interior Design happened to be the perfect fit for running my own business, using my marketing and selling ability, and getting to help people by using my creativity. Those first few years were bumpy but my drive to learn how to have my ideal business really pushed me to be where I am today.
During these fifteen years of running my own business, I saw a need for better support for Mompreneurs trying to create a business that works for them. After mentoring and advising other Mompreneurs on the side, I decided to create a place where I can help and connect with many more creative Mompreneurs to have their own Mom-Friendly business. 
So today I am launching Make Your Mark University! My first rollout of this business is offering levels Coaching Services, where I can offer Mompreneurs guidance, advice, and plans of actions to help create a mom-friendly business and be the best Mompreneur they were meant to be!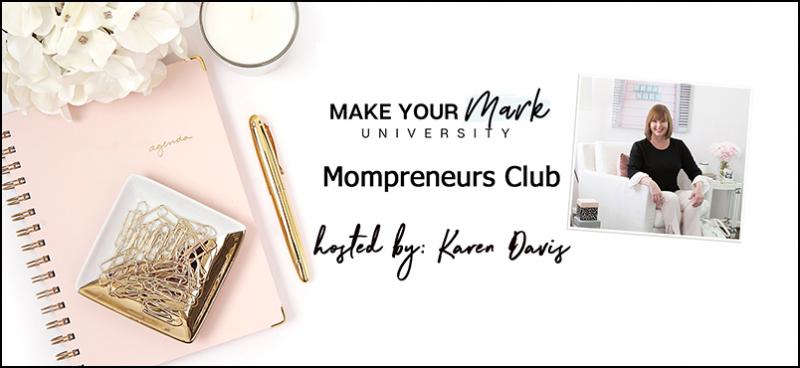 I have also launched a private Facebook group "Make Your Mark University Mompreneurs Club" an exclusive community for mompreneurs who want to build and grow their ideal business! The goal of this group is for all of us to support each other when we get stuck, share our wins and learn new tips and tricks to create a business you love.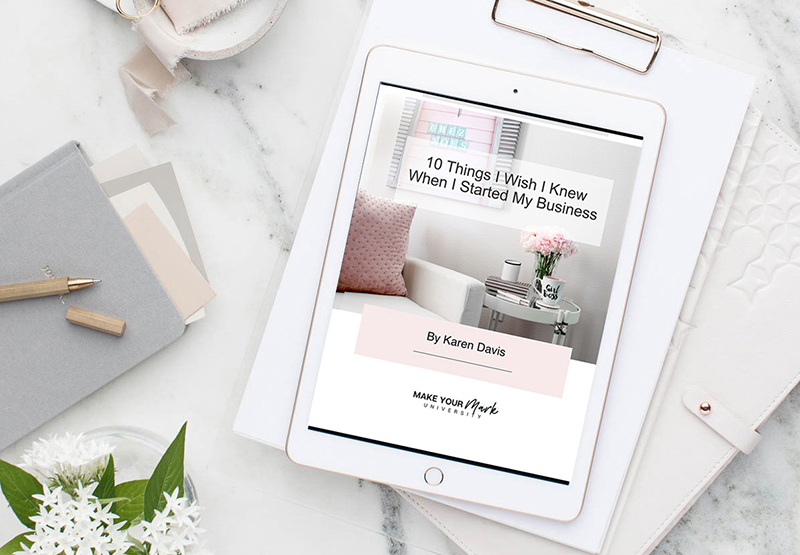 Check out my free download  10 Things I Wish I Knew When I Started My Business.  In this free guide, I'm sharing with you my knowledge and experience of being a Mompreneur and giving you a better plan to help you grow your business. 
Stay tuned for courses coming later in the year! And follow us on our separate Instagram page for Make Your Mark University where I will be sharing tips and the latest I am finding for Mompreneurs.
I want to thank each and every one of you who has supported me in my business throughout these 15 years. I am not leaving the Interior Design business just adding something to the Marker Girl Brand.  And, to those I have advised or mentored in the past, thank you for letting me see all that I have to offer. Check out the site here www.makeyourmarkuniversity.com
Happy Everything!
Karen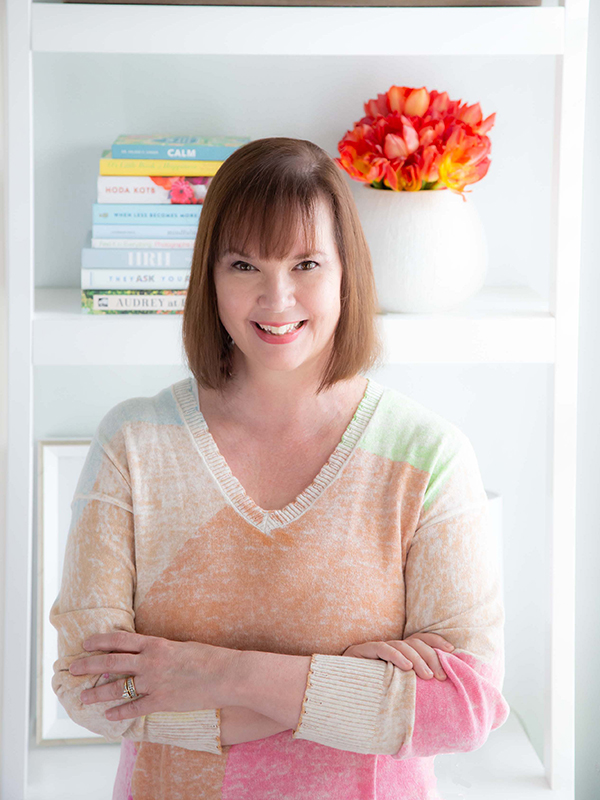 Imagine walking into your living room to find your two-year-old covered in marker along with your beautiful ottoman! I learned that lesson the hard way and redesigned our home around the family's lifestyle. I am committed to bringing you the very best of what I'm living and learning, as well as making it fun.
Our interior design services cater to your family's real-life living.
Get your guide to decorating a family-friendly home!
Karen shares with you her best design advice on how she creates beautiful family-friendly spaces with her clients.