Hurricane Harvey – No Place Like Home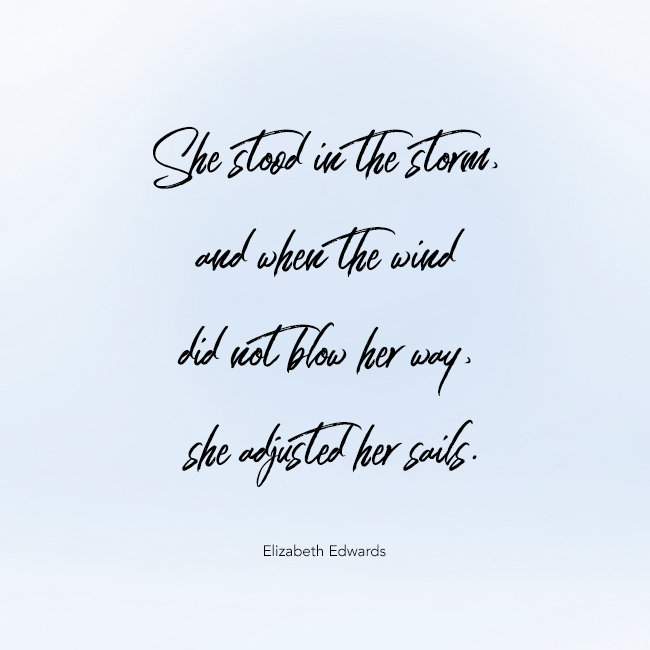 I am writing you this post in the aftermath of Hurricane Harvey – just back in my home after being evacuated. I live in a community of Katy TX in the Houston area that was flooded by the storm. My home was spared but not all of my community was that fortunate. There are people still flooded with water here. Over the next several months they will slowly rebuild and be back home. But it will never be the same after this. One thing I can say I am Houston Proud right now and specifically proud of my own community who really has stepped up to help those who have lost a lot and some everything.
We worked through on a facebook forum where people would let us know they needed help out of their home. Boaters from around our community came to the rescue including the Cajun Navy. The Coast Guard literally landing in the park in the middle of my subdivision, to drop off people from a neighboring community that really got flooded badly and then trucks from the Coast Guard drop them off at the corners of our subdivision. My heart is full today knowing I live in a place where our community really helped each other.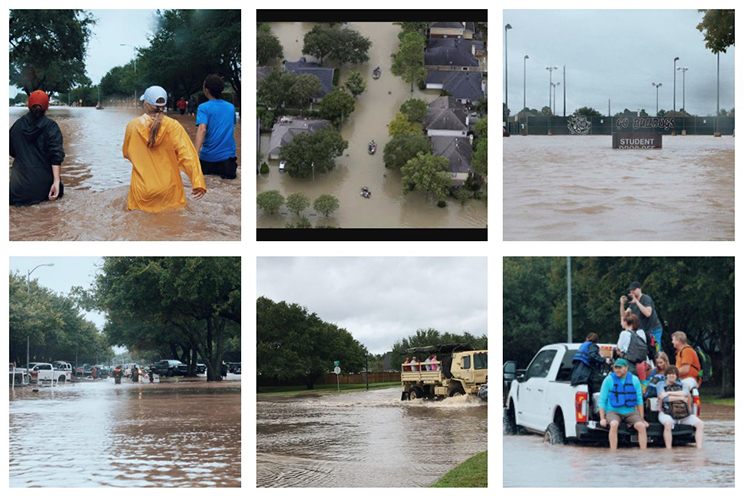 My Community Flooding Photo Credits: Lizzi Heintz Photographer from CNN ireport
12 years ago, almost to the day of Harvey, I got a call from my parents and sisters in New Orleans telling me they were evacuating for a Hurricane that might be heading for them. This is a very common thing that happens along the Gulf Coast. I prepared the house with food and made the beds but little did I realize it would not be a few days here and then back to New Orleans again, the usual routine. It ended up taking my sister's home and damaging my parents. One of my sisters just stayed here with her husband and children and never went back. My parents lived in a trailer for several months outside of their home and rebuilt. Katrina was quite different than Harvey. But the emotional toll it takes on people is the same. I want to blog today about that for a bit about what we learned from Katrina.
How to Survive After the Storm
Kids First – don't forget your kids! They are watching everything and are very sensitive to what is going on. My daughter really has been affected and now is scared of rain storms. When Black Hawk helicopters land in your neighborhood and the Coast Guard is barreling down the street it is frightening for kids. Check with and make sure they are okay, asking them what they are feeling and let them lean on you for comfort.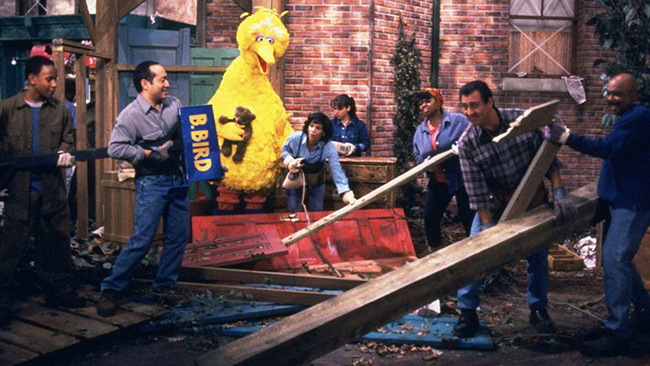 Sesame Street
When my sister evacuated from Katrina she had very little ones – her oldest was 4 and she found this Sesame Street episode about Big Bird losing his nest in a storm. It was very helpful. I attached a link I found on you tube…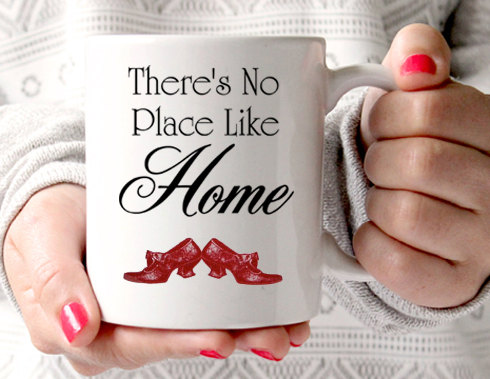 Etsy
"There is no place like home" I do find that when people say "things can be replaced, you can rebuild." it is not always the best thing to say when you yourself have not lost anything and they have. There really is no place like home and some things can not be replaced. Be there for them to just listen. It is comforting to know you can express how you really feel with friends and family without any advice, judgment or pity. Show empathy. It helped my family so much. This was a 500-year storm that no one could predict. It floods everywhere in the world keep that in mind.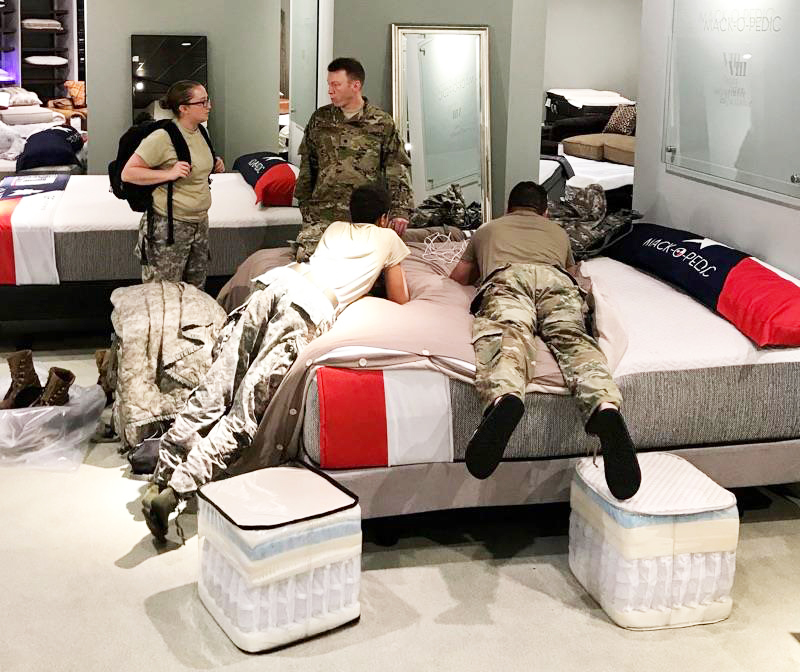 Gallery Furniture housed many flood victims in their store including the coast guard – not too far from my neighborhood….
Create a Foundation – Once you have a new place to live temporarily, the first thing I highly recommend is getting a bed for everyone, let your kids pick their sheets, so they feel a part of it. Don't be afraid to take charity from others; you can also just re-donate it back when you are done with it. It is hard to take charity when you are the kind of person who really likes to help others. But establishing a home for yourself even if it is one room is so important not only for adults but especially for kids.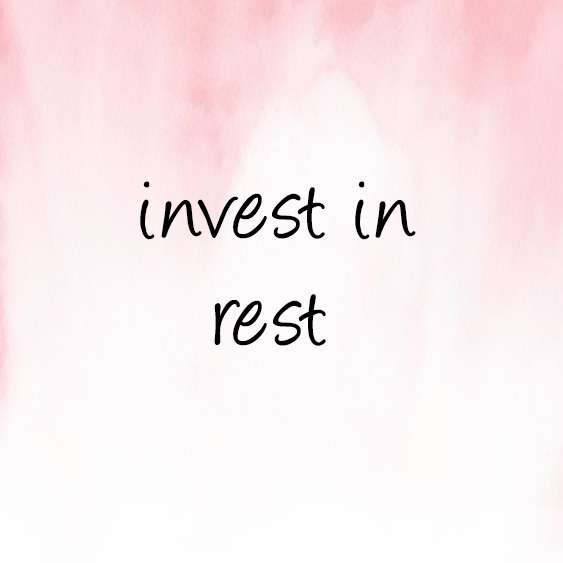 Take care of yourself – you are on adrenaline in the moment of a crisis and when it is over your body will beat you up. My Dad during Katrina ended up flaring up an autoimmune disease he didn't know he had and we're not sure it would have been so bad if it wasn't for the stress. So please get sleep and eat well, ask for help – people really want to help you they just don't know what you need until you tell them.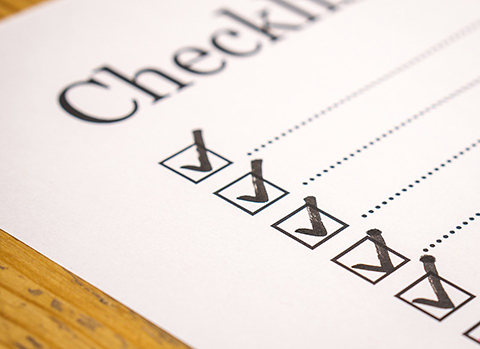 Now to a few great links on how to prep your house after a flood and hiring a contractor
Kevin Harris an Architecture from Louisiana put together these great graphics to guide you through what to do from the first 24 hrs and after you get back into your home.
Red Cross Returning Home Checklist after you have had a flood.
GHBA of Houston Post-Flood FAQ's for Homeowners Rebuilding takes time don't take the first bid from a contractor because he is available – do your homework. Check them out online for reviews and get real testimonials on the work they have done. Also, check their credentials. This is a great source to check on how to hire someone.
FEMA's main page for Harvey Victims that answers questions. Also, check to see if someone from FEMA is in your area to answer questions since the phone lines can get really busy.
Finally, I know a lot of you want to help, here is how you can contribute to
Local Charities in Houston Area
A favorite charity, Casa de Esperanza – the House of Hope for children is a place for an abused child to seek shelter in Houston…
Houston Food Bank – There are people that will be displaced for a while and it takes time to receive money from FEMA and insurance. It does not cover everything so places like our Food Bank need a lot.
Houston Furniture Bank – You can donate furniture locally or money if you are not in the area. Federal and State assistance for housing does not include furniture.
United Way for Harvey Flood Relief
Adopt a Classroom – a lot of our schools including Beamount were hit hard this is so important that child has that foundation to return when they are displaced…
Here a few more from NPR …
Happy Everything! Karen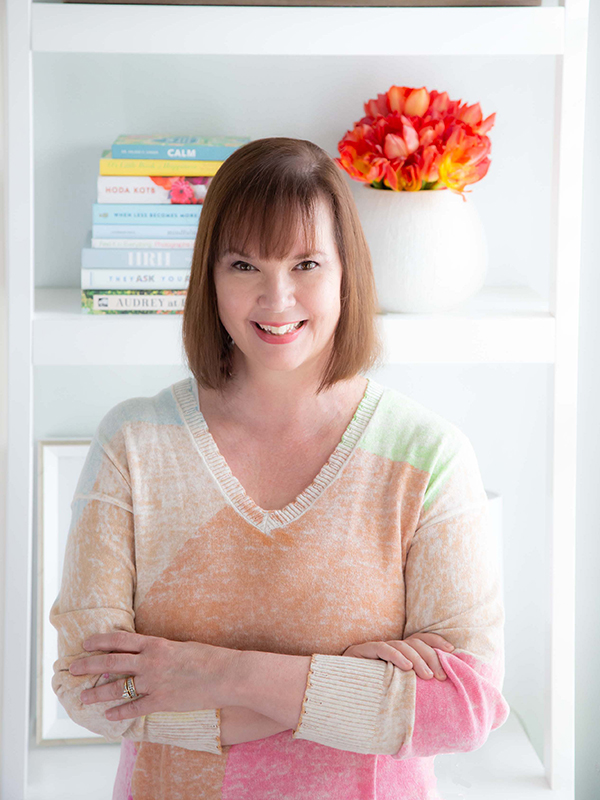 Imagine walking into your living room to find your two-year-old covered in marker along with your beautiful ottoman! I learned that lesson the hard way and redesigned our home around the family's lifestyle. I am committed to bringing you the very best of what I'm living and learning, as well as making it fun.
Our interior design services cater to your family's real-life living.
Get your guide to decorating a family-friendly home!
Karen shares with you her best design advice on how she creates beautiful family-friendly spaces with her clients.