What do you want to learn more about?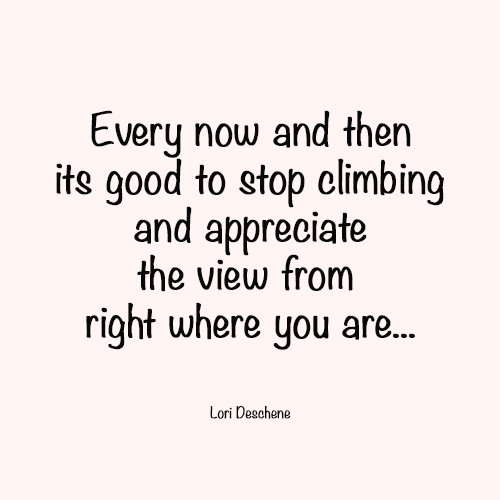 I am going to turn 50 at the end of this year. It has been hard for me to accept that I am turning 50. I think it is seeing things like a lot of articles written about top young designers under 40 or 30, and seeing boxes where you have to check 50 and above. Then being told by my 15 year old son's teacher, my Mom is just like you. "Oh did that one hurt!"
My least favorite is when a doctor tells you, "Well you are in your 40's and going to be 50 soon. "Seriously!"
Okay enough of my venting and on with the motivation! I am going to start celebrating my life more and more. I am not accepting the box checking – I will just check the youngest age because that is how I feel. I will create my own top designers no matter what age articles. And that teacher and those doctors will be 50 one day too! Look out 50's Karen is now entering the building!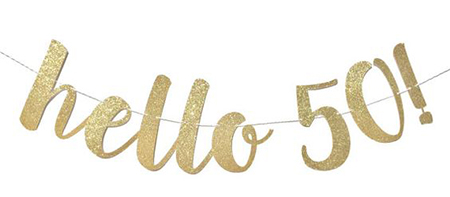 Like the way I was feeling about turning 50 I see it often with people and their homes…
Are you "house-proud"? Or are comparing your home to what you thought it should be and what others have?
Here are a few ways I finally learned to feel good about turning 50 that I think you can use to start feeling "house-proud".
Celebrate – Make a list of all things you love about your home, or photo it and make a collage. This should allow you to see your home more positively and that it may just need a refresh.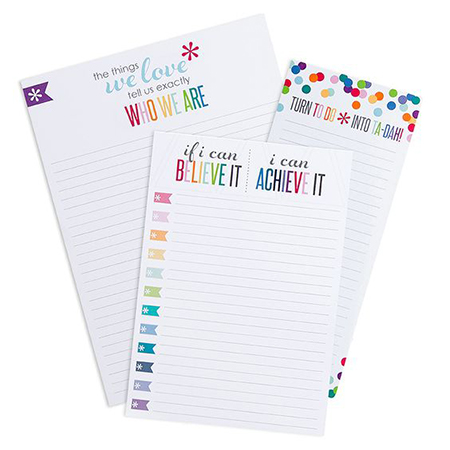 Erin Condren
No Excuses – Financially I just can't afford it – I hear that a lot. Then get creative – use the web for some ideas that do fit your budget. Repaint things, add pillows, re-arrange your bookcases. When I first lived on my own I shopped clearance all the time, brought my lunch to work so I could save for that cute dining set I wanted. Hit the clearance button on the website you are browsing. You will be surprised what you find. And recycle what you have to create a new look.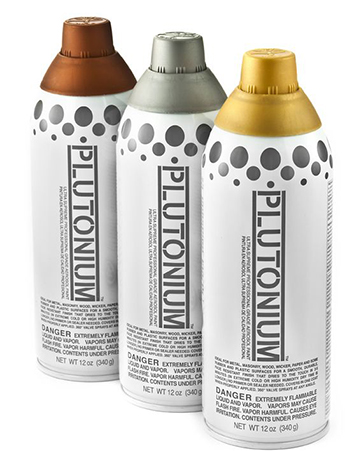 Plutonium Paint – DIY Spray Laquer Paint
Embrace It – For those of you fighting with the thought that you didn't get that perfect home with the gourmet kitchen and designer closet. Remember sometimes you have to accept what you can't change and then for what you just can't accept you find a way to make a plan on how you will change it. This is where you get over the fact you don't have a perfect home with a family that never makes a mess. Embrace it and love it for all it is. Once you have gotten past that then decorate it with things that make you happy!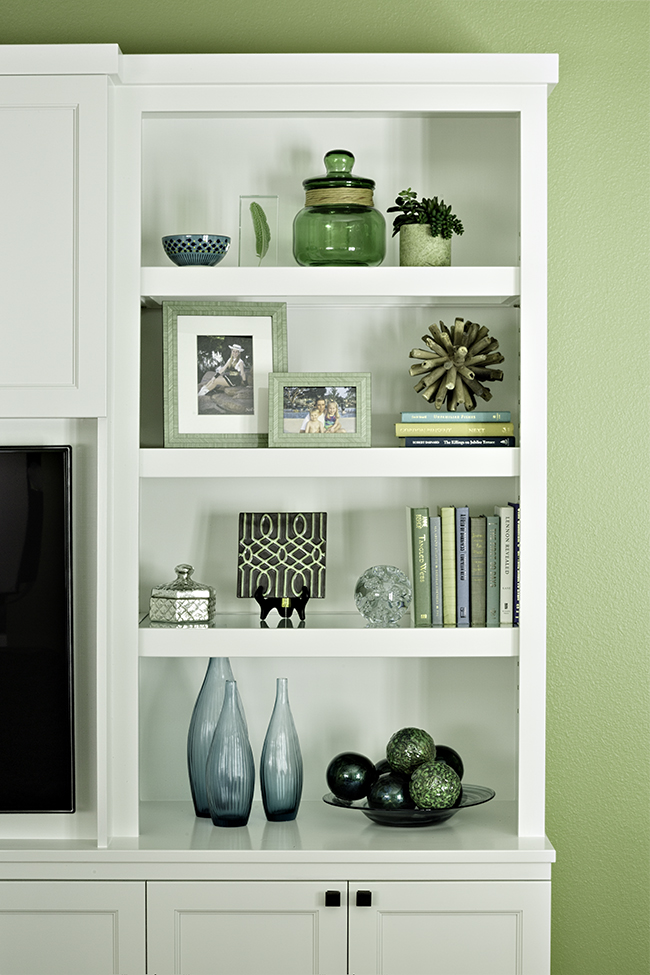 Marker Girl
Happy Everything! Karen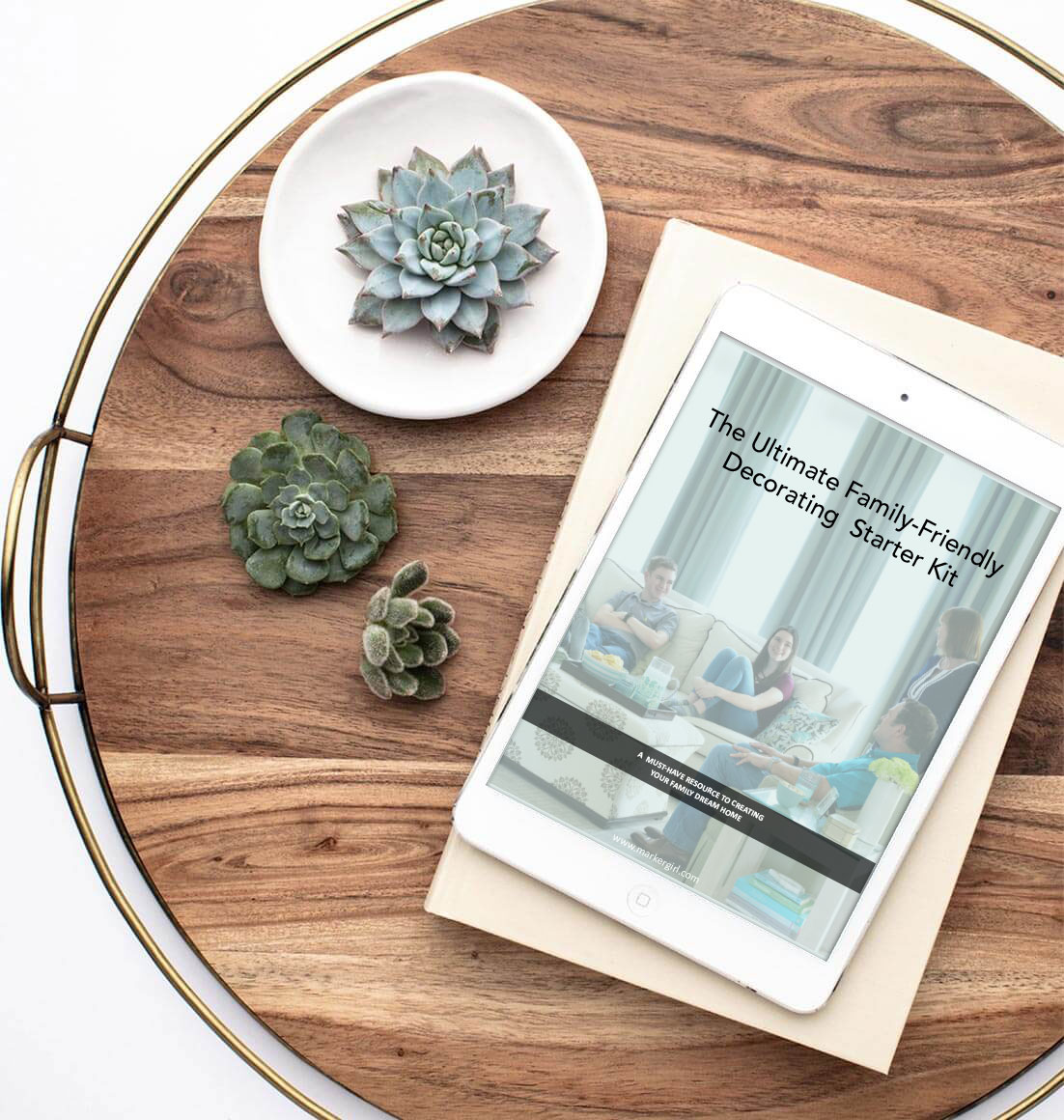 Get Your FREE Ultimate Family-Friendly Decorating Starter Kit
Create your family's dream home with a plan and without the overwhelm.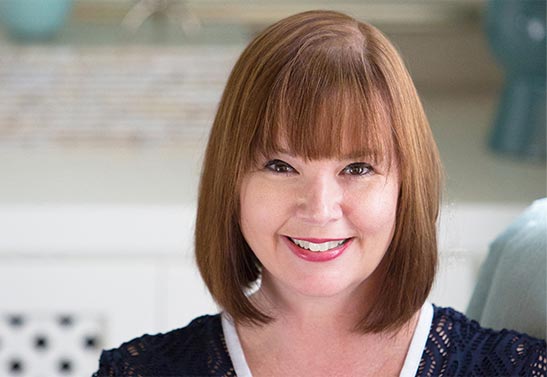 Meet Karen
Imagine walking into your living room to find your two-year-old covered in marker along with your beautiful ottoman! I learned that lesson the hard way and
redesigned our home around the family's lifestyle. I am committed to bringing you the very best of what I'm living and learning, as well as making it fun.
Are you ready to "Make Your Mark" in your home, your business
and your life?
Our Best Resources for Your Family's Home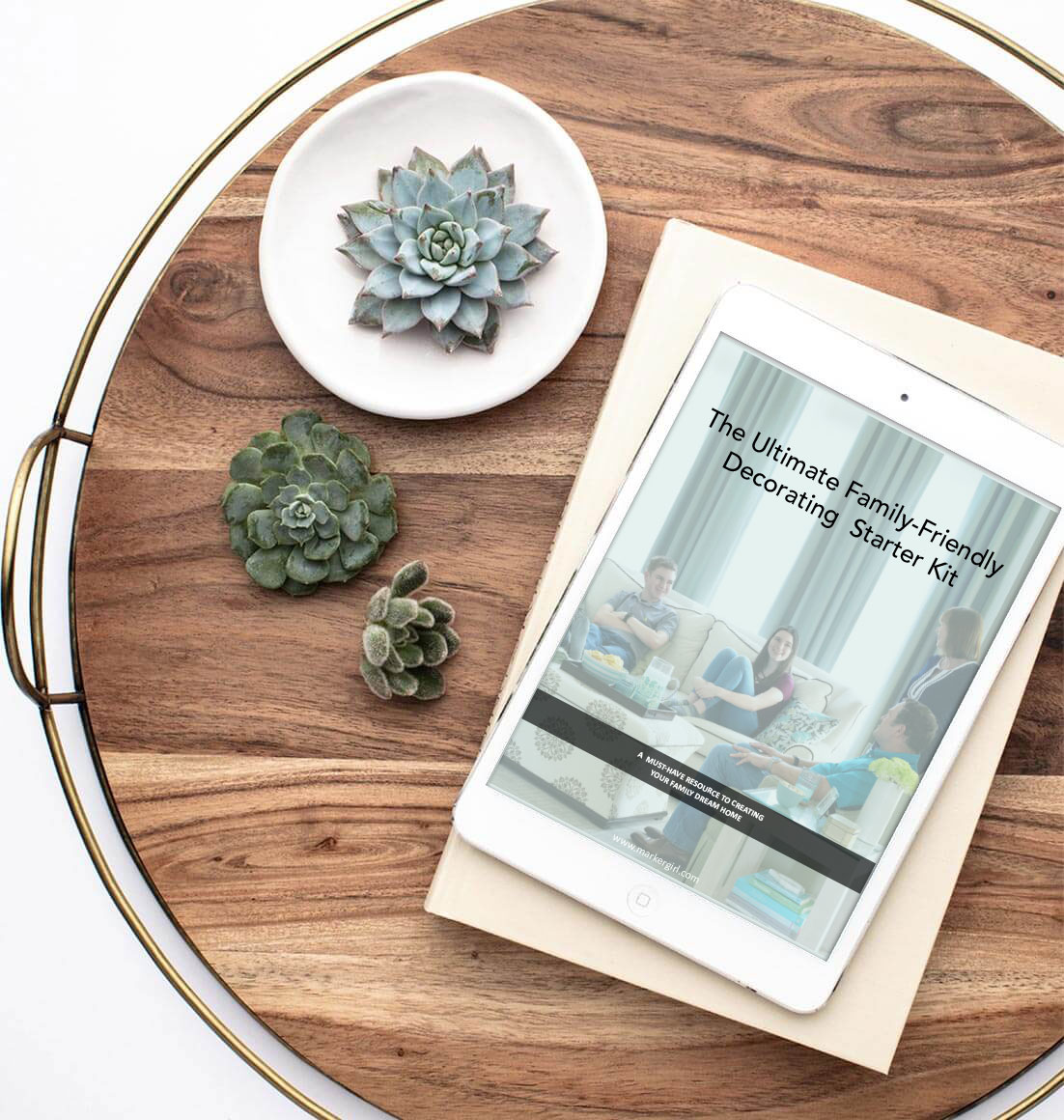 Get Your FREE Ultimate Family-Friendly Decorating Starter Kit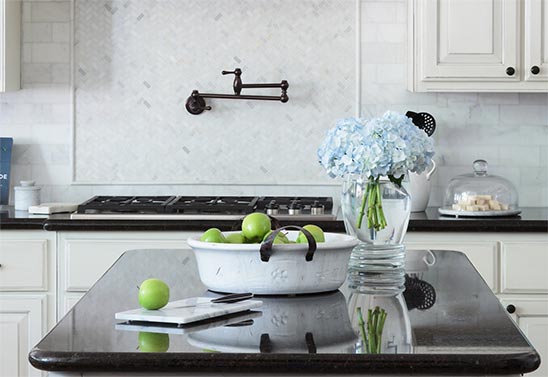 Shop with Marker Girl and get our family-friendly favorites in your home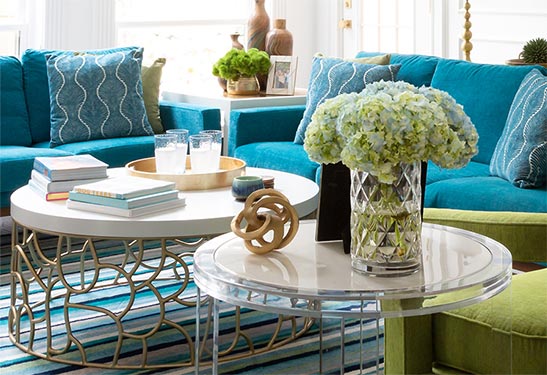 Our interior design services cater to your family's
real-life living