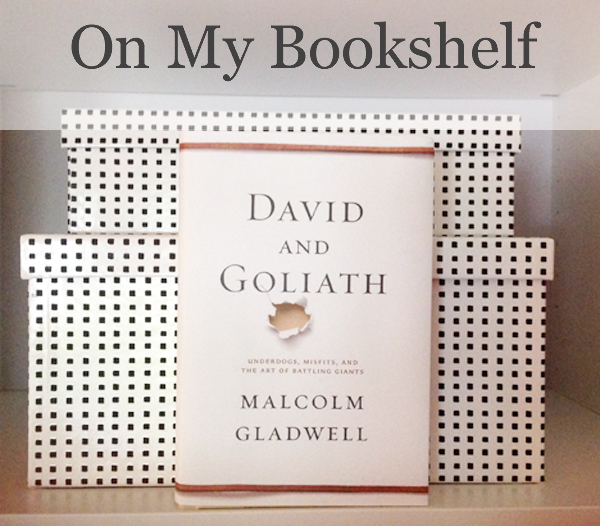 Malcolm Gladwell's : David and Goliath  Oh how I love this book! As a Mom I am always looking for ways to not only motivate myself but motivate my kids too.
This book is about those who seem to be the underdog can really achieve and accomplish great things in their life.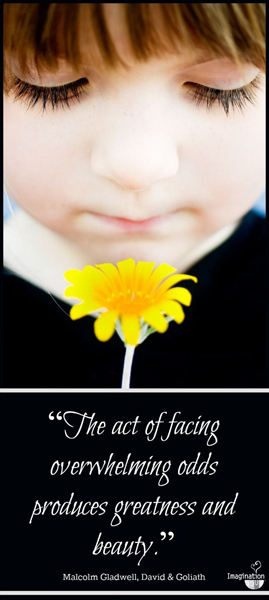 My son has a learning difference. He just learns differently than the average way schools teach.  He is under the category of dyslexia but by the school standards his dyslexia doesn't quite meet their guidelines. He wouldn't benefit much from what they teach dyslexics; let's just say. So instead we have had to really work with some wonderful teachers and administrators to create the right accommodations for him. I want to teach him that everyone has the right to most anything in life. That sometimes you have try things a little differently.
In the book Gladwell speaks about….
"Courage is not something that you already have that makes you brave when the tough times start. Courage is what you earn when you've been through the tough times and you discover they aren't so tough after all."
"The reasonable man adapts himself to the world: the unreasonable one persists in trying to adapt the world to himself. Therefore all progress depends on the unreasonable man."
"To win against a giant, you have to change the rules."
Gladwell, speaks about the underdogs who really have a skill set to try things and not give up. Examples are given from the Founder of Ikea to a Basketball coach who coached a team of girls who couldn't play win the championship. I talked  to my son about what I learned from the book… That I needed to start showing him his skills more than focus on the difference. That people with learning differences are great delegators  since they start at a young age asking for help. They know how to problem solve.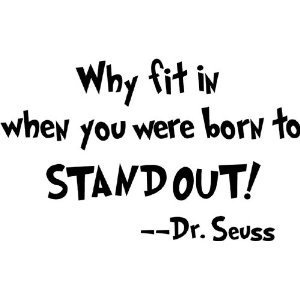 One thing I have told him since he knew he had a learning difference, is that just because schools have not chosen to teach your way of learning, doesn't mean you are any less smarter than the kids it is coming easy too.
I  have always embraced difference in my life. So nice to see a book written about this subject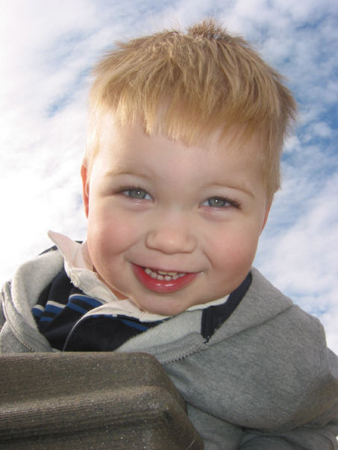 Happy Everything!
Karen