I am trying to decide on a rug for my office…  I have narrowed it down to Three.
The picture is the office concept I pulled together with some of my favorite items.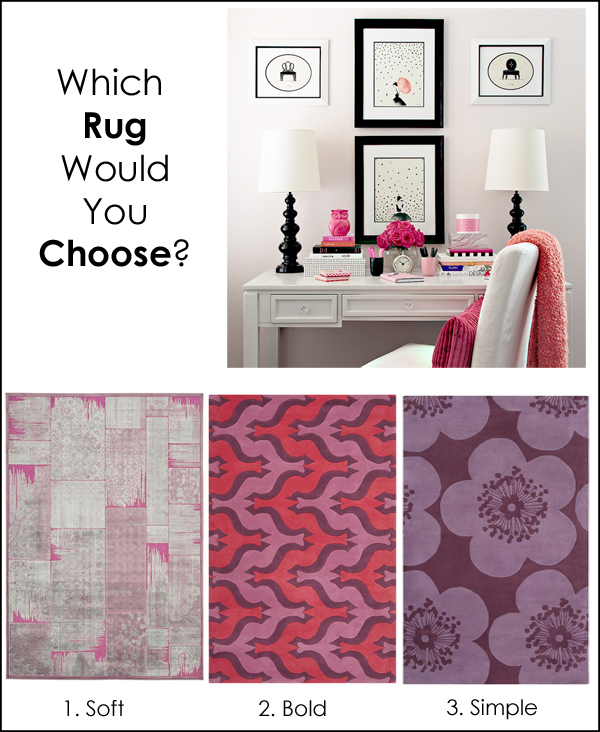 #1 – A soft and pretty one from Paradise Collection  Safavieh's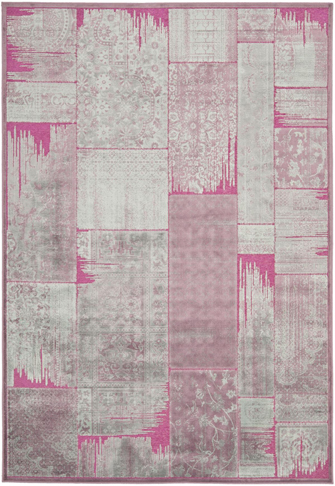 #2 – A bold and fun look with this Surya rug – purple and poppy colors…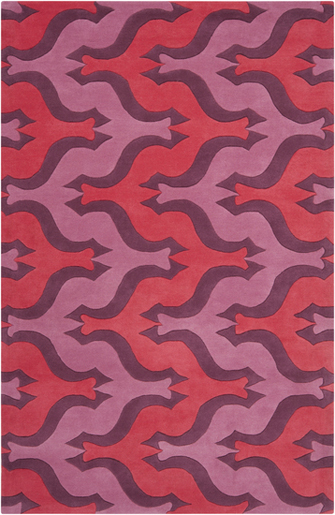 or #3 – simple and monochromatic like this one from Surya's Amiee Wilder collection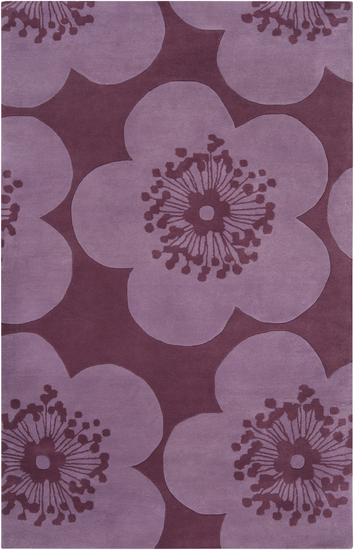 So which one will it be?  Would love to hear your opinion!
Happy Everything!
Karen