Check out these fun and great Kids Thanksgiving Table Ideas we found. Being at the kids table is going to be popular after using these!
Starting with proper table linens…
Nothing like a little brown kraft paper to add a little coloring fun to a table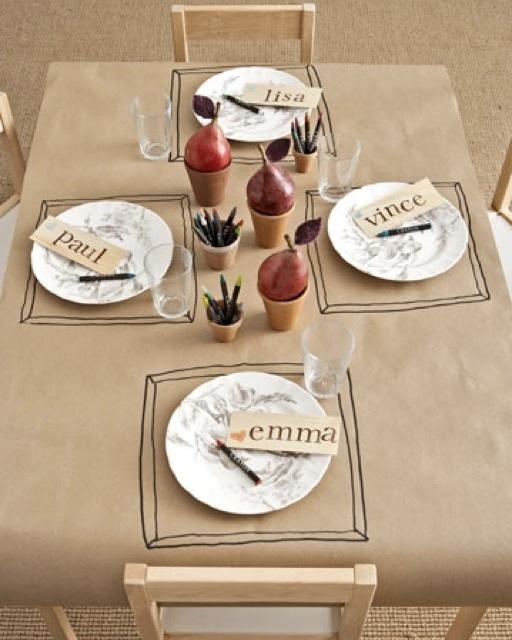 Sweetpaulmag.com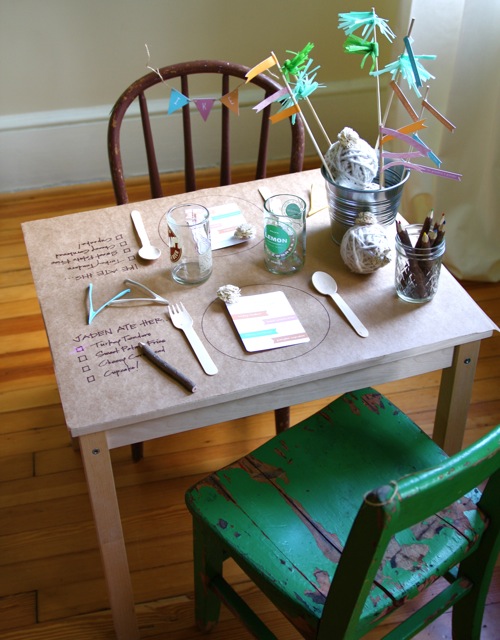 Hip Hip Horray
Do your kids turn their noses with turkey? Why not a  paper turkey stuffed with popcorn – for the kid's table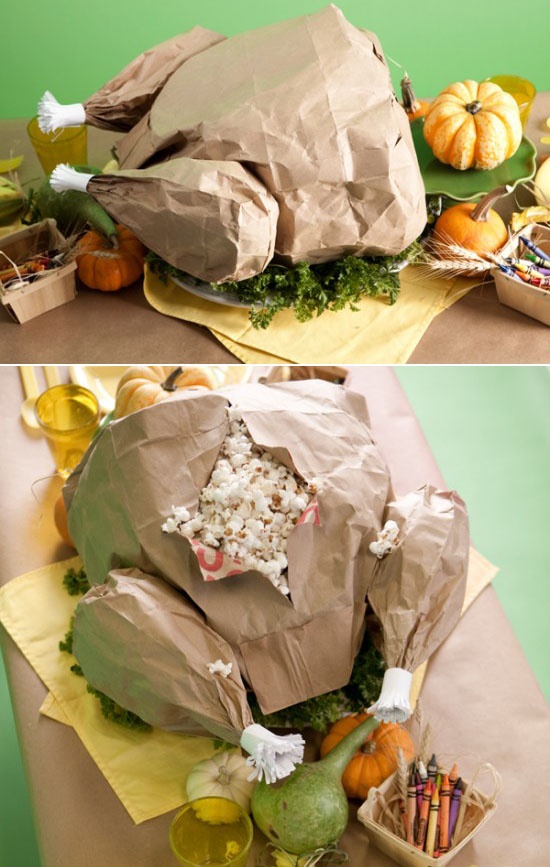 Check out how to make this at One Charming Party
Then there are place mats …Make it an interactive experience for the little ones. (a puppet made from an oven mitt and then re-purposed as a place card holder, a fun kit unfurled and used as a place mat) and plenty of crayons and toys to keep little hands busy.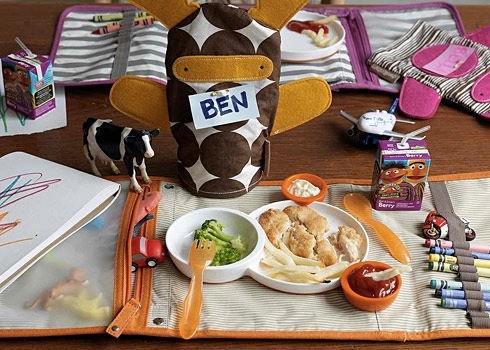 Design Public.com – Dwell Studio
For older kids opt for menu choices…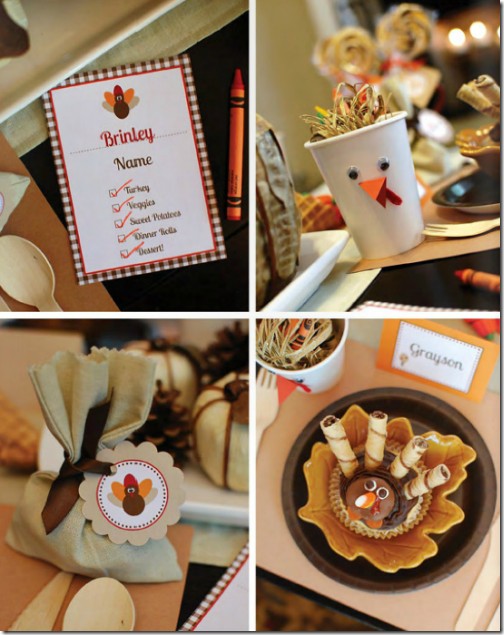 Simplified Bee
You may have room for a centerpiece check out this cute and easy one from Parents Magazine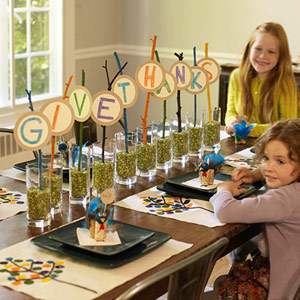 Parents Magazine
Don't forget the decorations to add that finishing touch!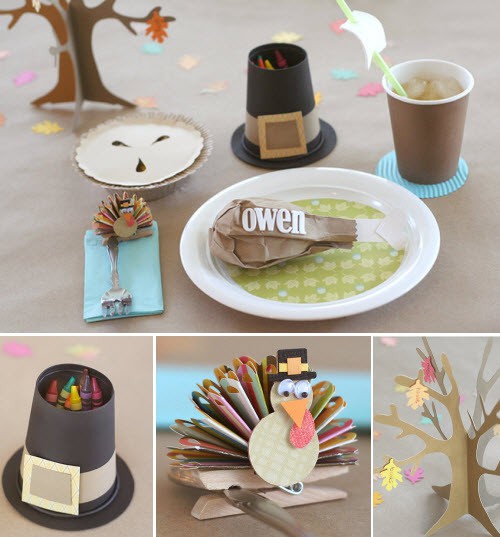 Multiply Delicious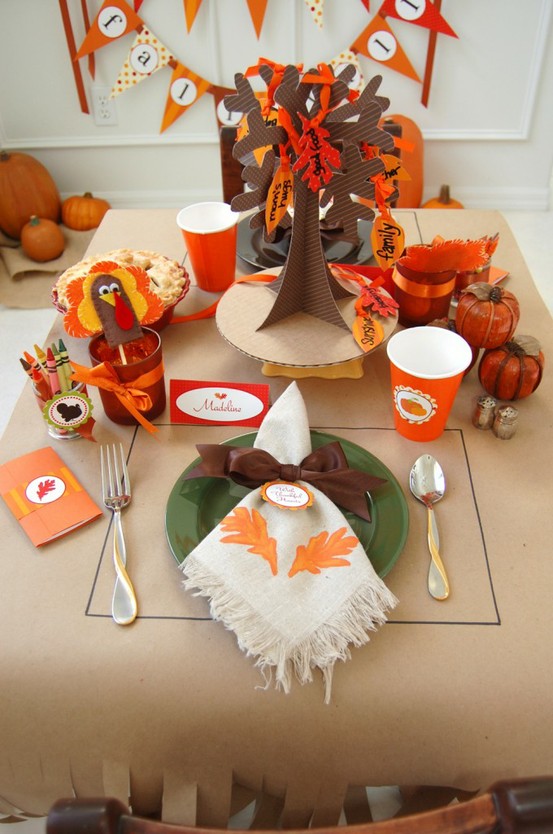 The Savvy Moms Guide
Happy Decorating!
Karen