Chalkboard paint has been around for a few years but lately I have been seeing it used in a few different ways.
Check out this desk area calendar. I like the different shades so that the chalk smears don't really show up.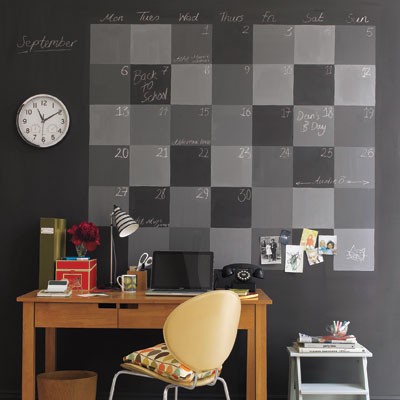 This Old House
I love my feature last week of these chalkboard chairs. It is  fun, kids can write there names on their chairs or if family or friends are over they can put their names on it… Takes over the place card and more casual, real family friendly.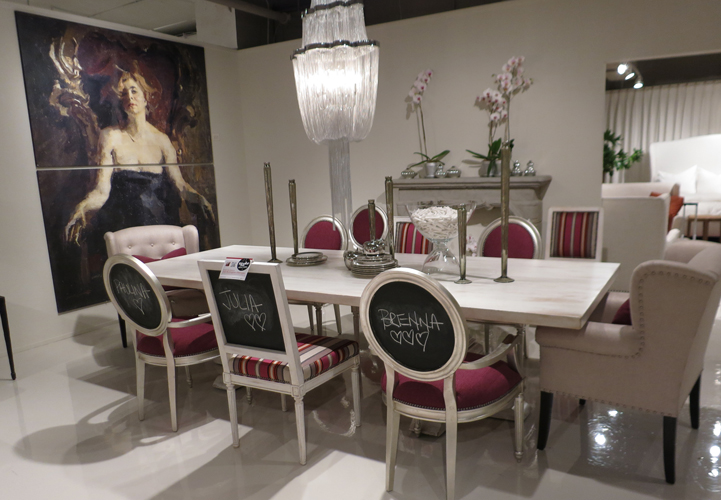 Pinterest
If you have telephone message area in your home why not opt for those cabinets to be in a chalkboard paint to write messages on.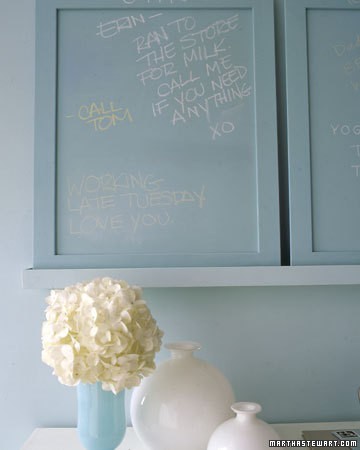 Martha Stewart
Or opt for magnetic paint for doors and if you are the diy type create a frame around if  not a faux painter could finish with a more decorative touch.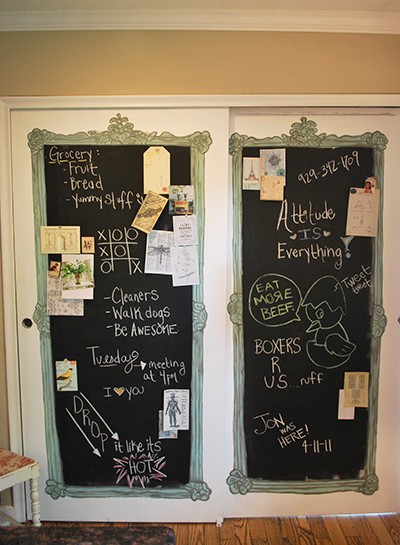 A Well Dressed Home
Re-purposing a child's piece of furniture and letting them create the design…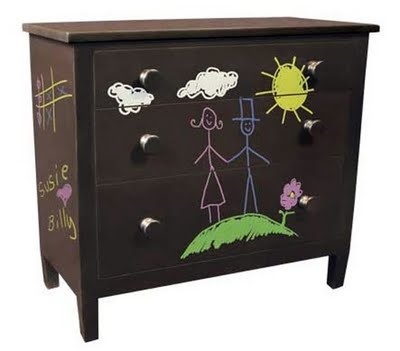 Pinterest
There are many ways to use them just make sure you follow instructions on applications and really think about where you are placing the paint. It needs to be in area that can handle the chalk dust.
Here are a few more ideas on using Chalkboard paint from Hobby Lobby…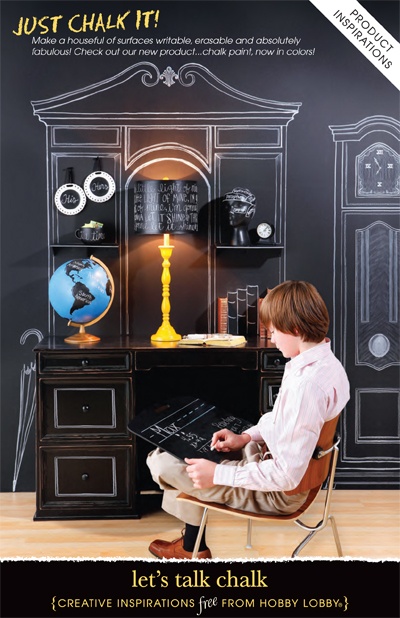 Happy Decorating!
Karen