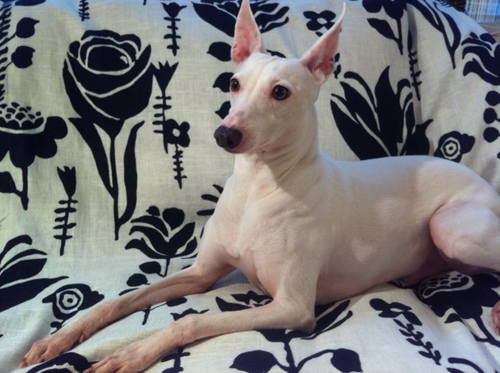 Vervain Fabric  Isole – 03
Look who has gone to the dogs. I love my Fabricut Showroom and their newest employee Jimmy Jack. Got these pictures from Tod Tremont their showroom manager celebrating the same family friendly/pet friendly design message we bring. Got to love that he works so hard and pushing their doggy days fabrics too!
His name is Jimmy Jack adopted him from the Whippet rescue group here in Houston.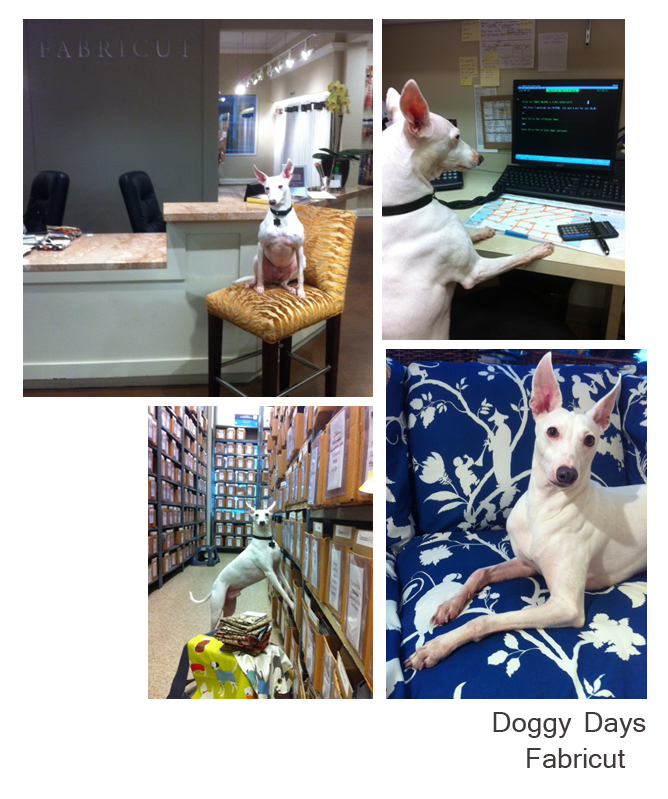 Fabricut Fabrics and Stroheim Fabrics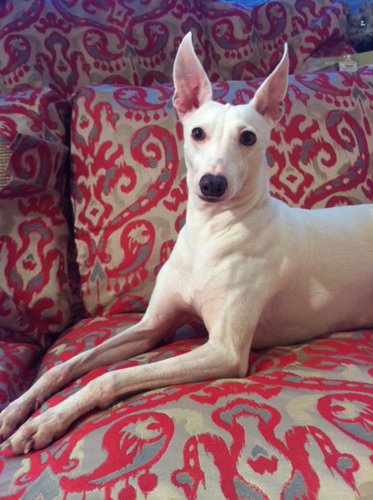 Shangri-La from Vervain
Happy Decorating!
Karen