Taking a bit of break for the next two weeks. I like to call it regrouping.. When decorating your home taking a break sometimes can help to "Free Your Mind" and open it to new ideas.. Here are a few new ideas I came across from some inspiring photos.
Love the colorful storage solution for this playroom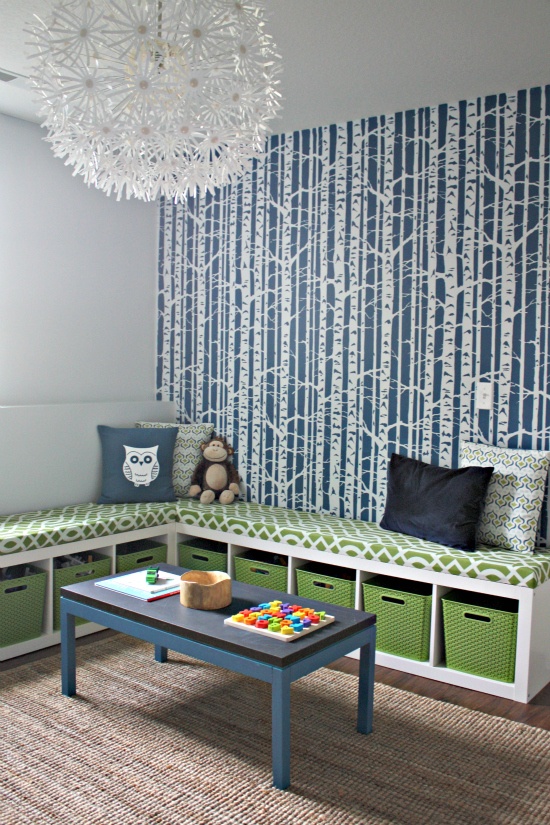 I Heart Organizing Blog
Dark Blues really becoming more popular with grey undertones another favorite detail is contrasting welts on neutral upholstery pieces…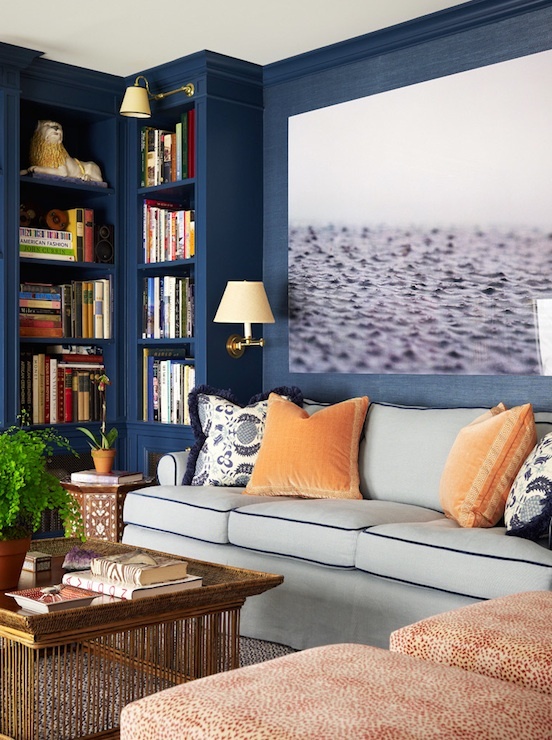 photo from Decor Pad
Oversized entry lighting for breakfast area and more creative seating ideas banquettes and settees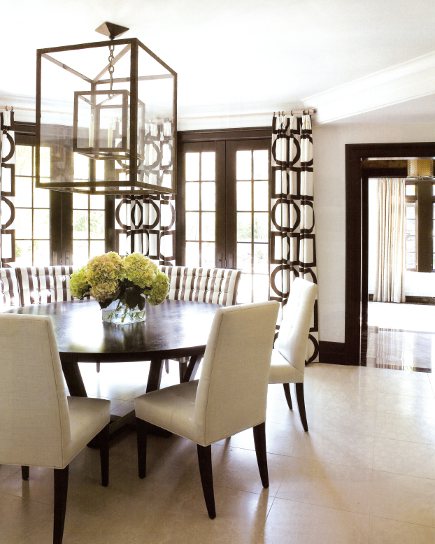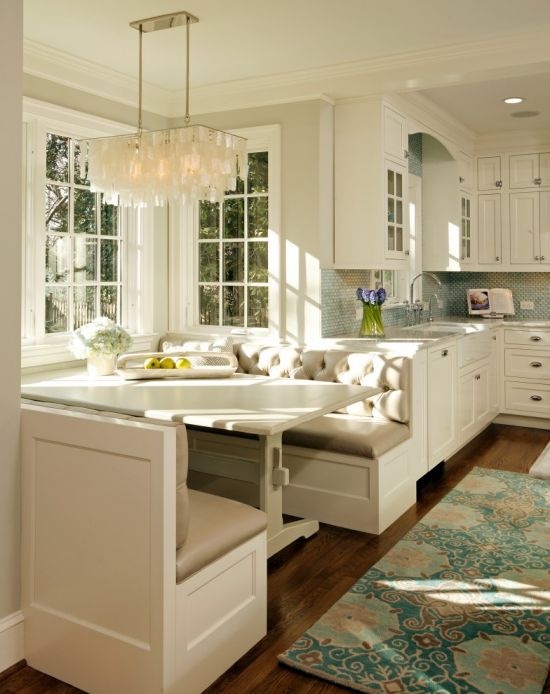 Happy Decorating!
Karen