Great table lamps not only offer soft light for reading,
but create the right touch to any table.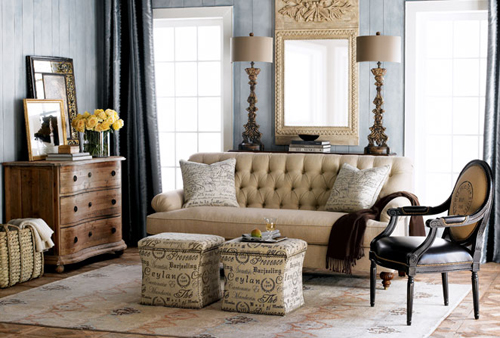 Photo from Horchow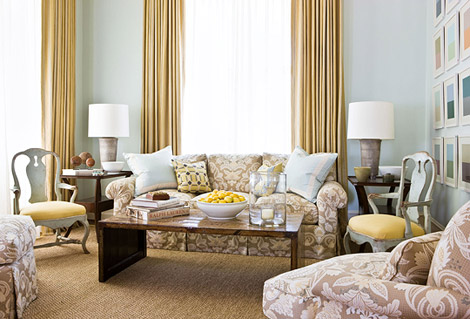 Photo From Traditional Home Magazine
Decorative Pillows add that punch of color and pattern to a room.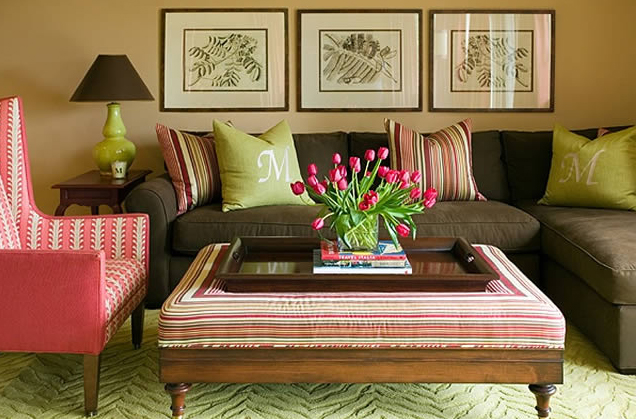 Photo and Design by Tobi Fairley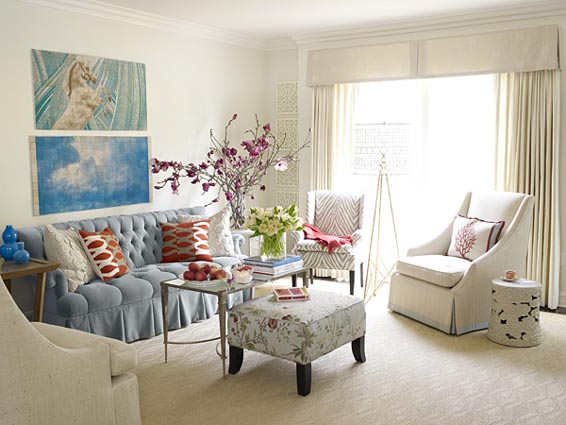 Photo and Design by Massucco Warner Miller
Picture Frames can give that finishing
to a table or bookcase in a Living Room.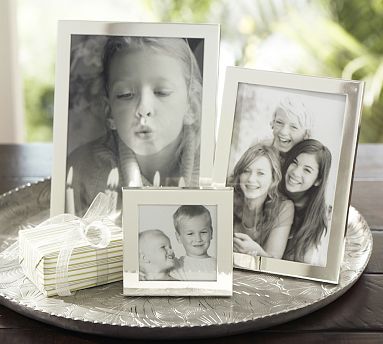 Photo from Pottery Barn
Happy Decorating!
Karen