My daughter mastered riding her bike recently! It reminded me of my many attempts of trying to ride a bike with a lot of scraped knees to show for it. My mom tells the story that she just was not wanting me to keep at it everyday like I did because I was (getting hurt), but I just wouldn't give up. My account is that I just wanted that freedom and I think that's what why my daughter finally tried it again after a pretty bad tumble a while back. Once she set her mind about having freedom to ride with her friends, brother and to school. She rode it every chance she could and guess what she did it with such ease and grace  only a couple of bumps was all that happened. Her end result was happy and independent finally!
It is really one of our first independent moments, mastering our bikes. I think that is what our homes are like… once we have decorated that room we really feel like ourselves in. We are free of disappointment, worry, embarrassment, and unhappiness. So why not be a Marker Girl and tackle a room or two this summer to have that feeling you once had when you mastered your bike!
Here are few rooms I think could be great motivation for your summer project!
This is one area that is ignored with a lot of people in my experience . Kids study spaces! Why not get a head start and get working on it this summer.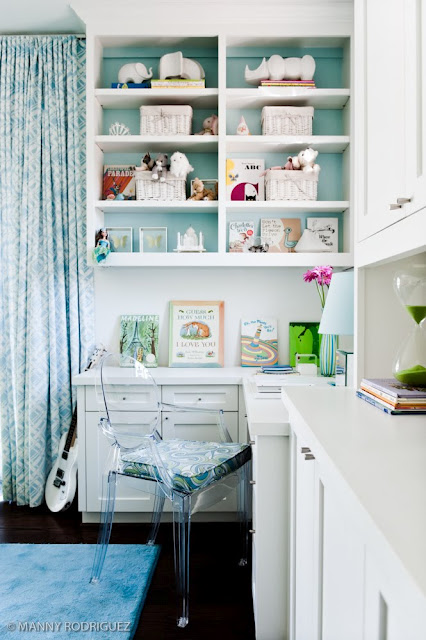 Decor 8 blog
Another room that we are in a lot but just shut the door and say I will get to it later is the bedroom. So to just put it into perspective…  new bedding, paint your walls maybe even paint your furniture with a change of hardware, hang your own photos or shadow box items that have meaning and guess what new bedroom!
Even I admit this is one I need to just get a hold off … the back entry where everything is shared, in my case with the washer and dryer. Here is my inspiration putting wallpaper  and pillows to give it a fresh look and added  storage. We are definitely not using it for everything anymore.
Going to start changing it out seasonally winter coats only down in this area during winter. With my climate it is swimwear time so that will only be down for summer.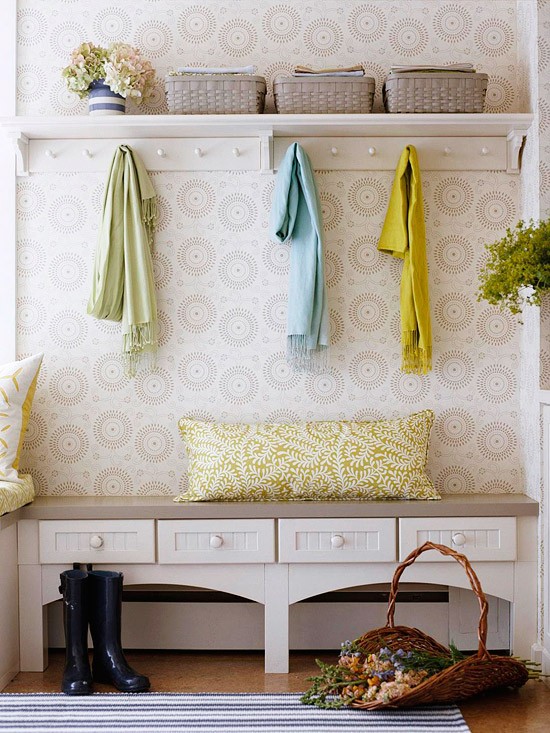 Photo from BHG
Happy Decorating!
Karen