Thought I would add a little to my Monday post about more Bedroom ideas. Here are my top  tips on creating a fab look for your Bedroom…
Sometimes you may be placing your bed in the wrong spot. It is okay to put you bed under a window but use drapery as a dramatic backdrop. Your bed should be placed where you get the most space out of the room.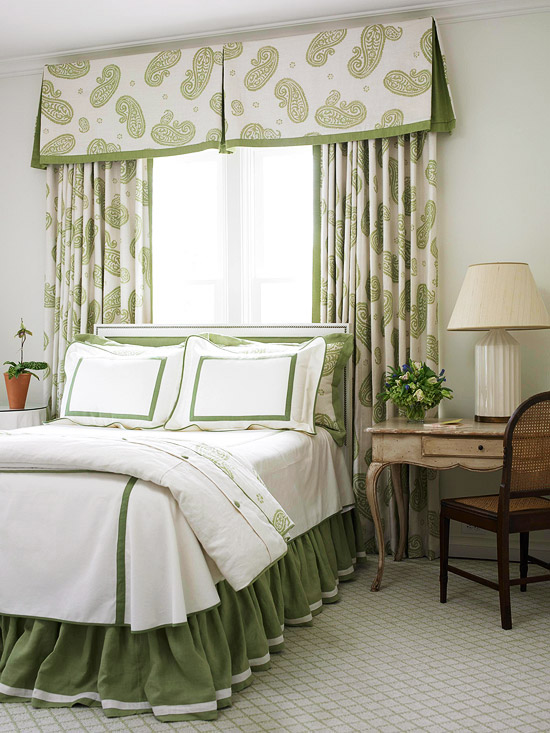 Upholstered headboards are in style right now and just about every manufacturer is selling them. They create a softer look to a bedroom.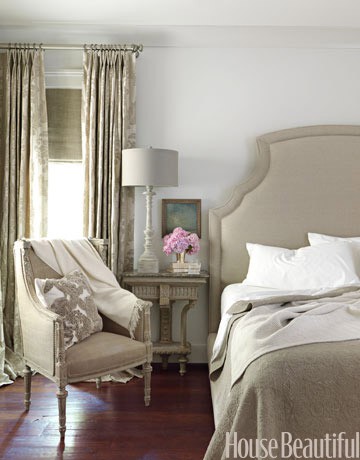 Fun painted night tables really hot right now and can add a fantastic update to your bedroom. Or repaint you current one and add hardware.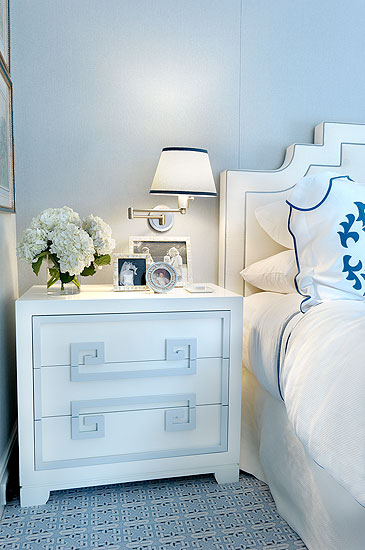 Add new bedding like this coverlet and fun new lighting can really dress up your bedroom.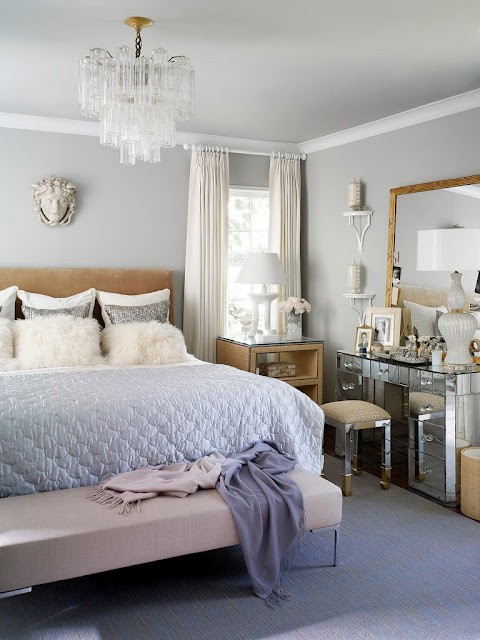 If you have a tall ceiling bring molding down and paint the top half  the same as the ceiling color. This is a great way to balance the room. Don't forget to add something over your bed like these fun mirrors. Another tip if you want to add color to a neutral room add color with your drapes and duvet!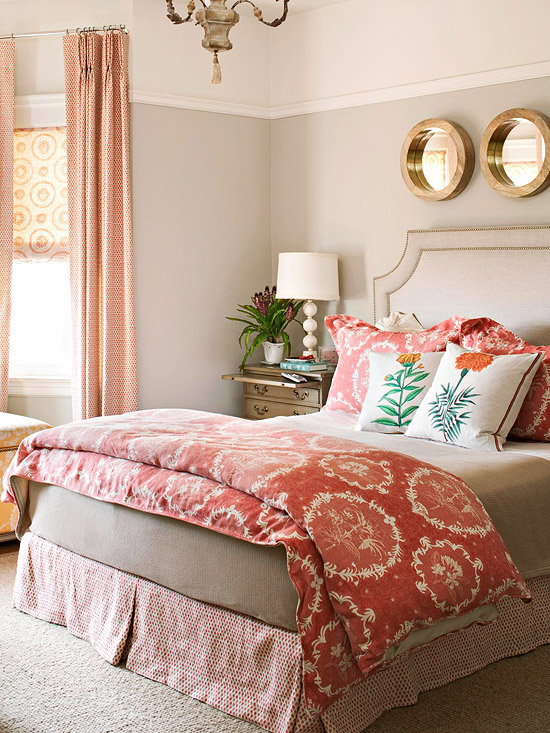 Wanting to add a more formal look to a room… Wallpaper is the way to go and painting the ceiling a coordinating color. When using wallpaper try to keep the room a monochromatic color.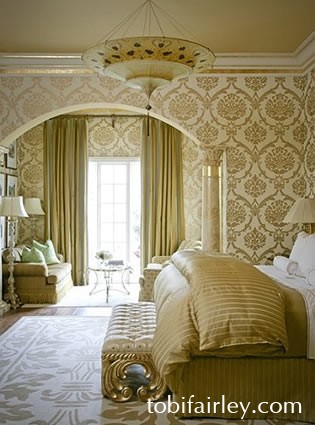 And finally to my Family Friendly followers if your kids are hanging in your room a lot. Opt for bedding that is washable, believe it or not lighter colors are easiest to clean, darker colors fade and are usually  dry clean only.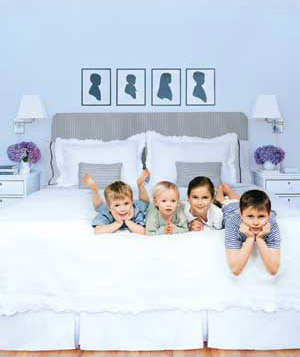 Happy Decorating!
Karen