Sharing with you how to accessorize your bookcases in 5 easy steps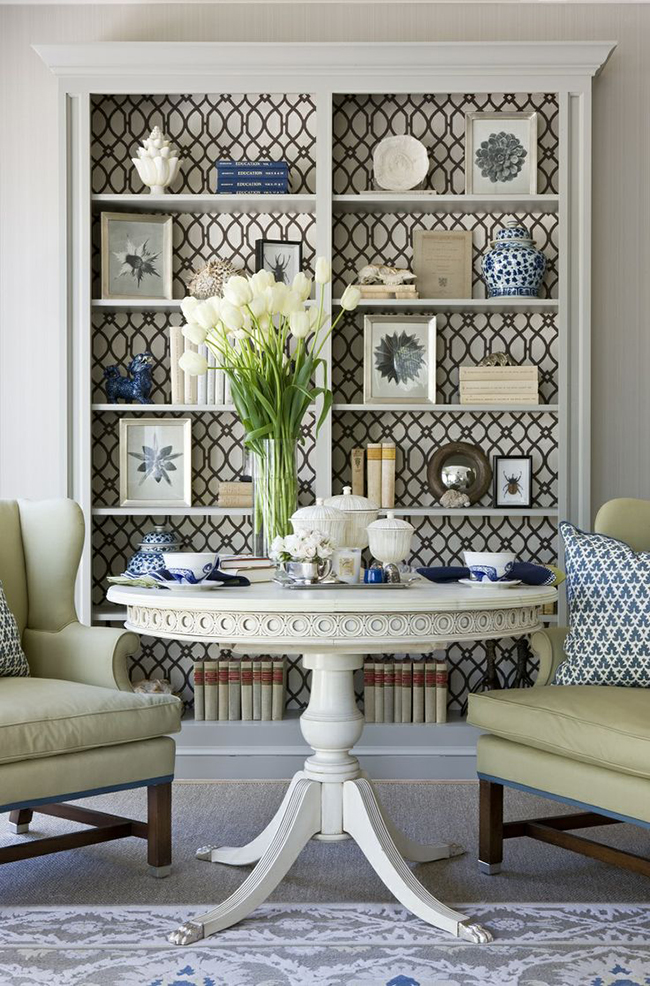 Painted Room
STEP 1
You begin the process by removing all items from the shelves. Then decide how much or little you really want to have on each shelf.
The choice is yours if you want a more or less. Use large objects if you are wanting less. It is about the right scale like this photo from Massucco Warner Miller
STEP 2
Start with the center. To me, it is the main focal point of the bookshelves.
These are the items that you see first and then your eye moves with the  flow of the layout.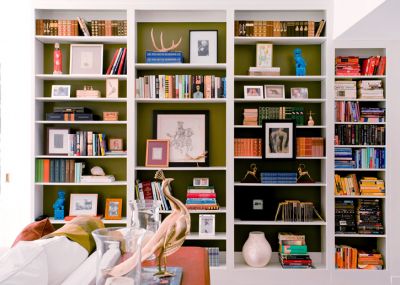 If you have adjustable shelves removing one shelf in the middle can really create a great focal point with a larger piece.
STEP 3
Take the color from items with similar colors or finishes and place them at least two to three times on other shelves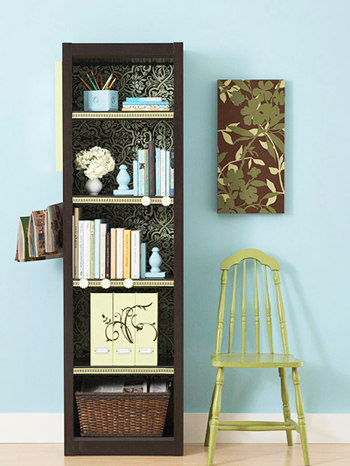 If you are working with a single shelved bookcase color repetition can really make a great statement
Photo from – Better Home and Gardens
STEP 4
Fill the spaces now with opposing items and varying heights.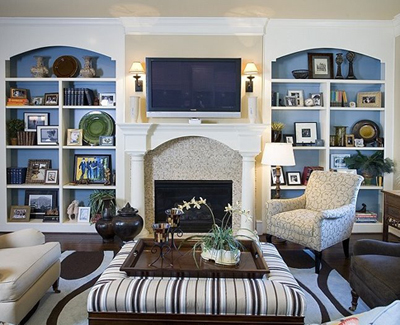 In this photo from Tobi Fairley – note the books are on certain shelves, then glazed pottery on others and frames are different heights through-out. It creates an overall unified look. They are spaced well apart, you can see a repetition forming.
STEP 5
Walk to the farthest spot in the room, look at the bookshelves and see if anything looks out of place or not right. My tip is to move around the pieces on certain shelves if it isn't feeling quite right. Sometimes it is just a matter of switching items on shelves.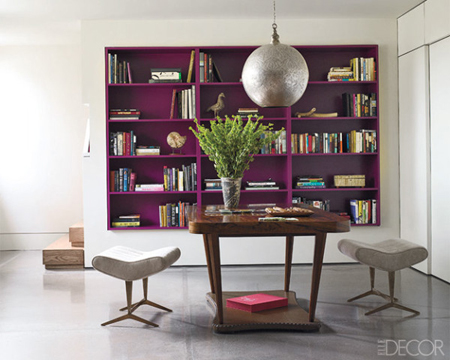 In this photo there is a light fixture and table blocking some of the view, so look to see if you need to decorate the shelves around the room view.
Photo from – Elle Décor Designer Eric Gartner
Happy Decorating!
Karen