Just got back from High Point last week. Sharing with you my 5 favorites from this market. These favorites I saw a lot of with a variety of vendors.
The Blues
It is a color that is here to stay, but what I really liked about this color is the many different shades that are out there and how they mixed them from bold ideas to simple accents.
Black and White
Two of my favorite designers launch new collections at market Kate Spade and Tobi Fairley my favorites where the black and white they both introduced in their own way. I love black and white for someone who is looking for a non-traditional color scheme and wants bold color.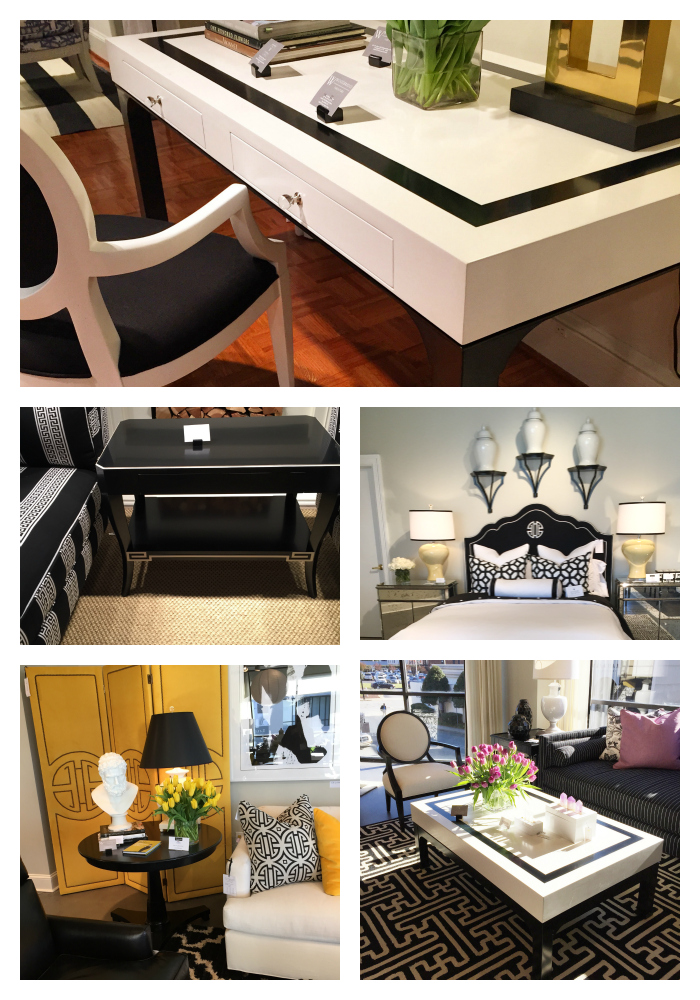 Tobi Fairley CR Laine | Woodbridge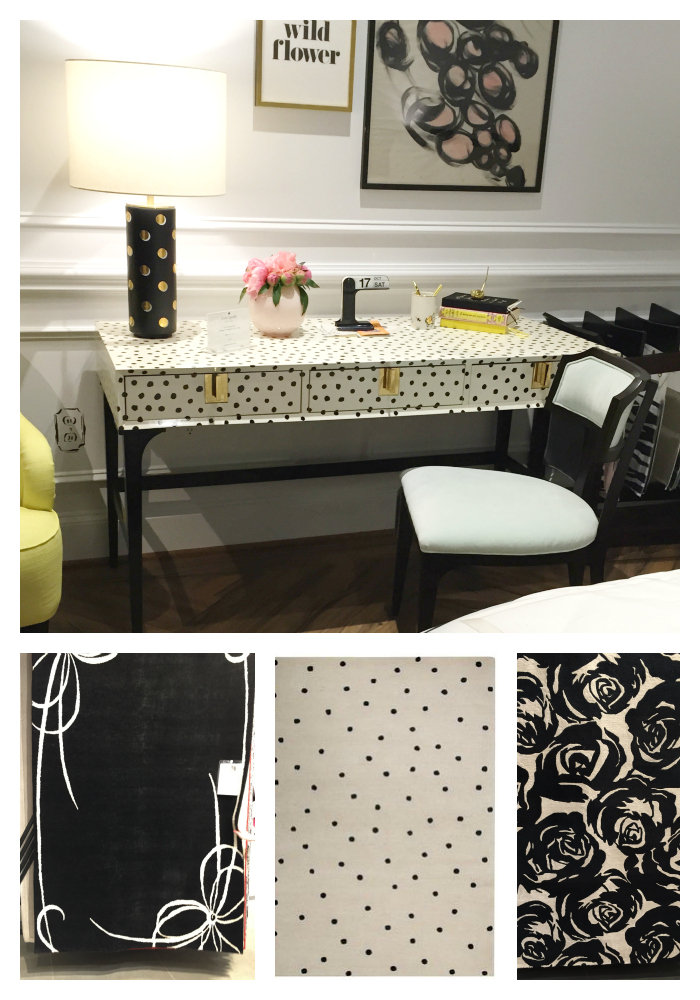 Kate Spade Furniture | Jaipur Rugs
Paint It
Painted furniture options in a variety of colors from many manufacturers.  From neutral greys, to very bold colors, and mixed with traditional wood pieces as well.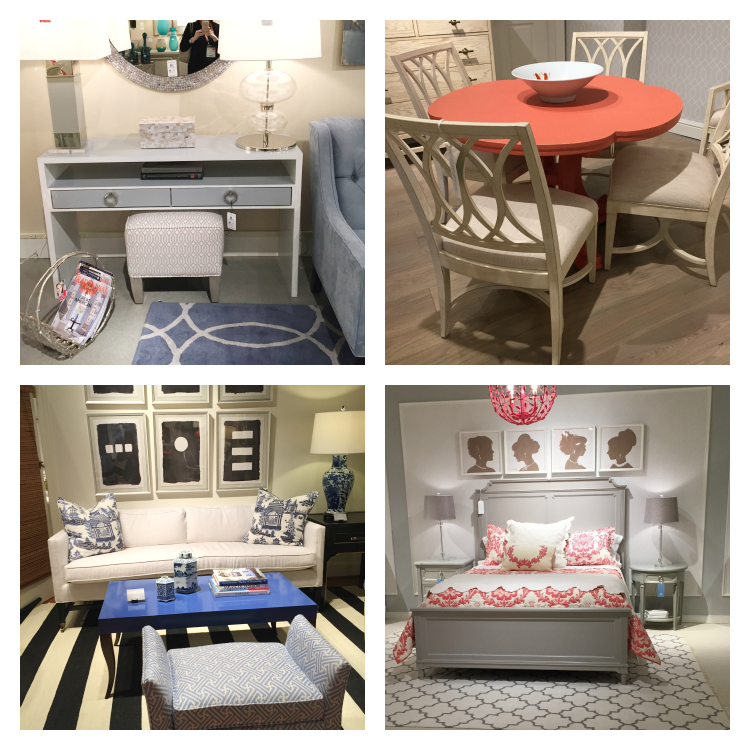 Libby Langdon | Stanley | Woodbridge 
Wrap It Up
Another option I saw a lot of that actually has been around a while in the custom market was shagreen and fabric wrapped furniture. I saw it in quite a few lines. One I hope sticks around for a while.
Striping Details
A way to enhance a traditional piece and make a even bolder statement with case goods. And adding contrasting welting on furniture. These were offered through many manufactures as an add on if you wanted.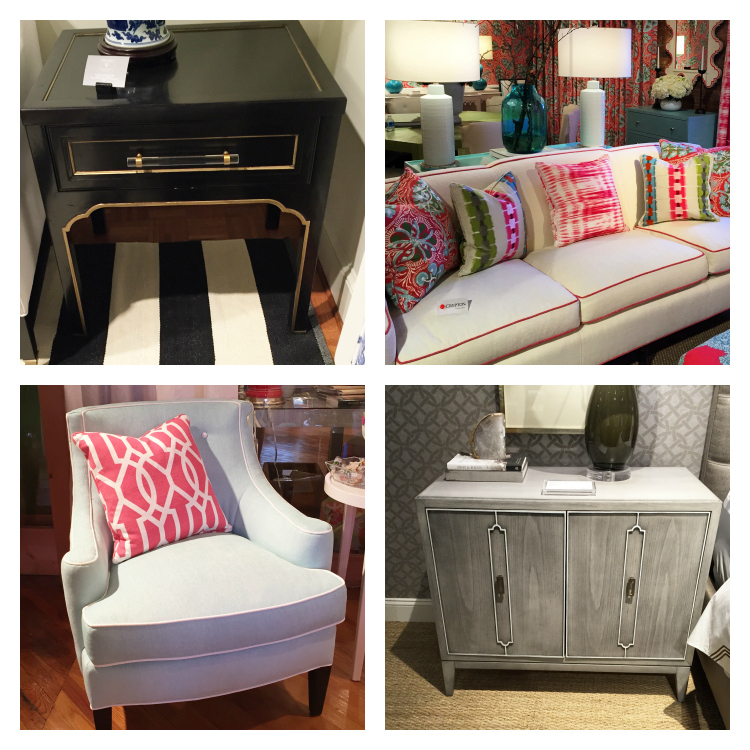 Woodbridge | Thibaut | Vanguard
Happy Everything! Karen