Day 8 – Mud Rooms that Work
My mudroom is in my laundry room. I am getting ready to redecorate  and organize it as part of my back to school plan. I will make it function better and of course it's going to have to look great with a newer design! Here is my inspiration for Mudroom/Laundry Room.
Considering closed storage for some areas of the space, to hide it all away. Like I designed in this family-friendly home in Houston.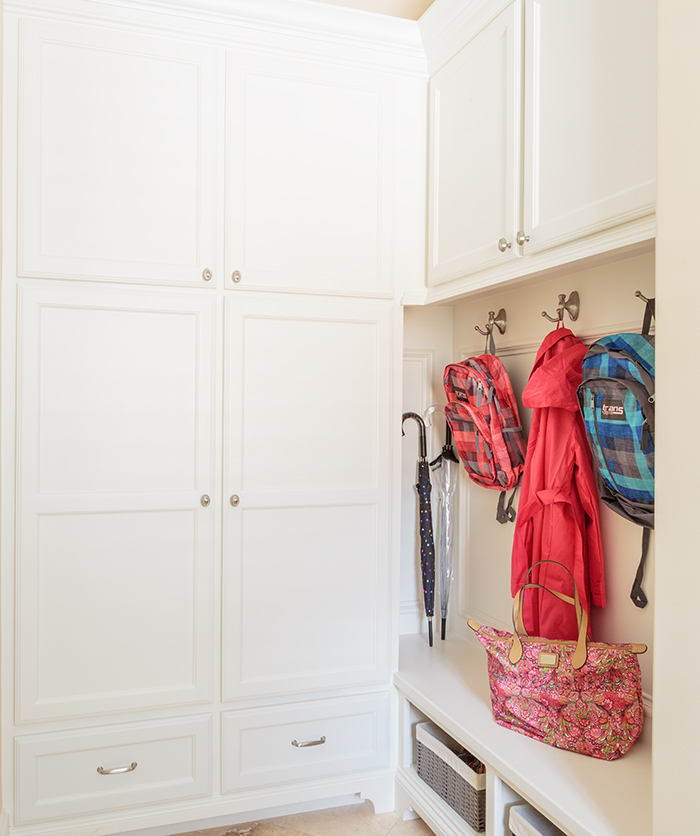 Marker Girl
A real favorite is this one done by Tobi Fairley so fun with grey and yellow drawers on the bottom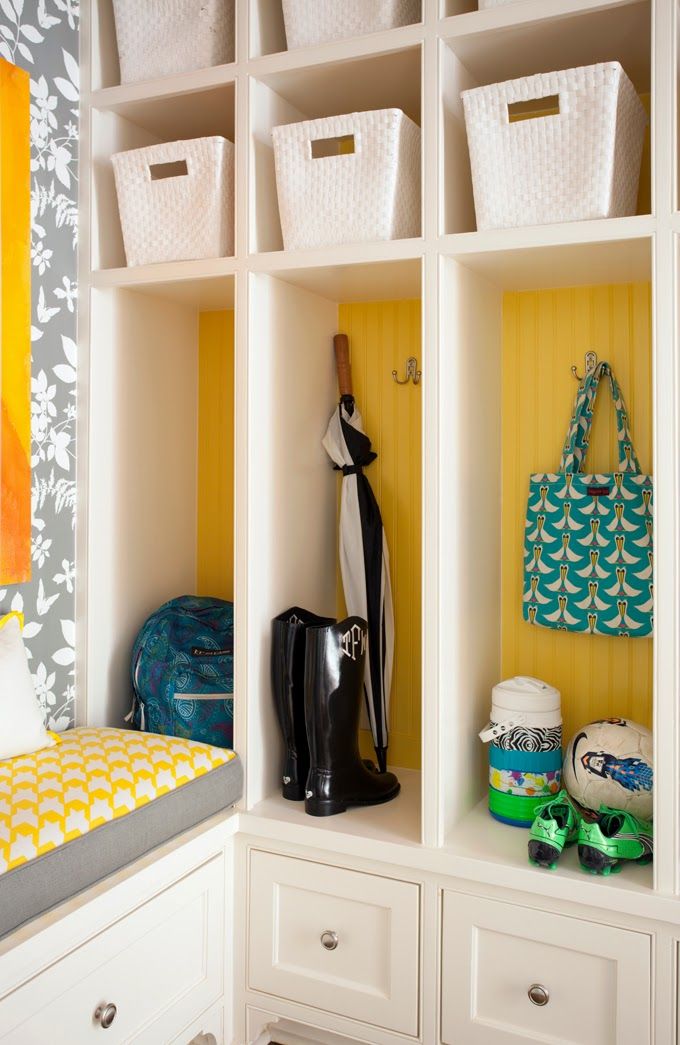 photo from House of Turquoise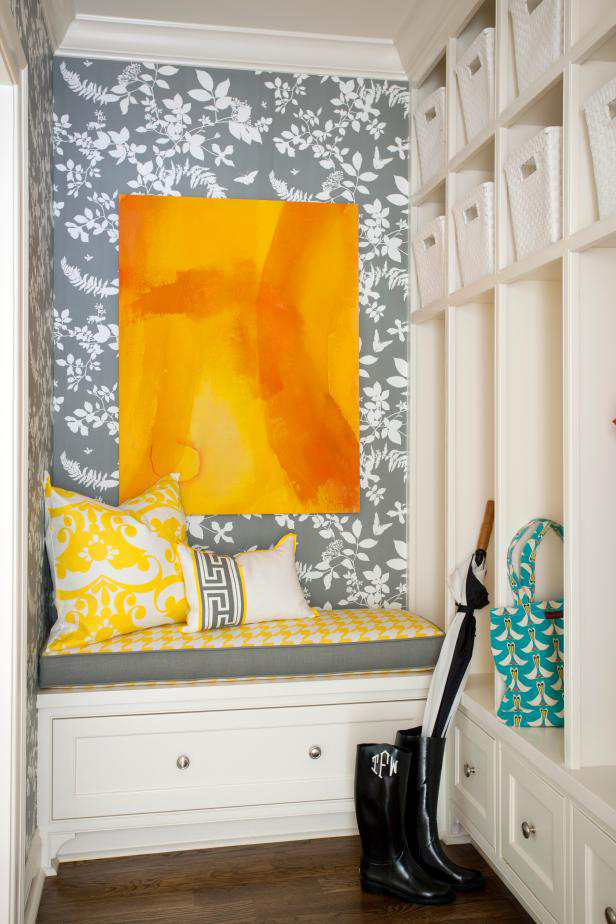 HGTV.com | Tobi Fairley
I really like the idea of wallpaper for the space with a shelf since I am limited with space for a hanging coats area.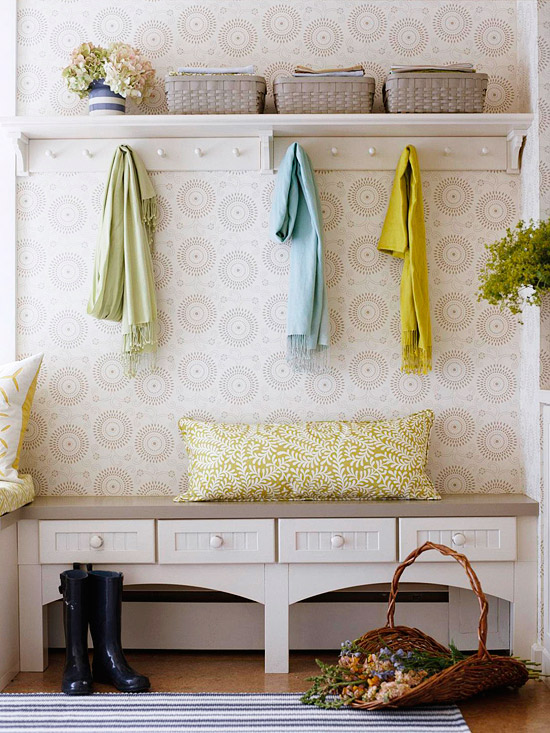 BHG
Check out more ideas for mudrooms on our Pinterest Board!
Happy Everything!
Karen