See if you are making any of these mistakes in your home and how to correct them.
1) Your Furniture is Looking Tired 
Do you still have the furniture you bought when you were in college? Do you have a blanket or throw covering your sofa or chair because it is so worn out you don't want anyone to see?
It is time to buy something new. When buying any furniture choose quality pieces and materials that are classic so you have a piece that will last. 
2) Your Style is Stuck in Time
It is time to open your eyes and see that your style of the past with dried flower arrangements that have dried up even more, and furniture that has a cup holder with a big stick to recline in, are a thing of the past…
Start looking through magazines,Pinterest and Houzz to find an updated look and welcome to the year 2015!
 3) Your Accessories Look Like Mr. T…
Are you an accessory hoarder? If you have accessories in your home right now that are not being used because there is no more room.
Let them go and edit down. Less is more always with accessories. Just doing this can make a room look completely different. Only buy something when you know you have a place for it.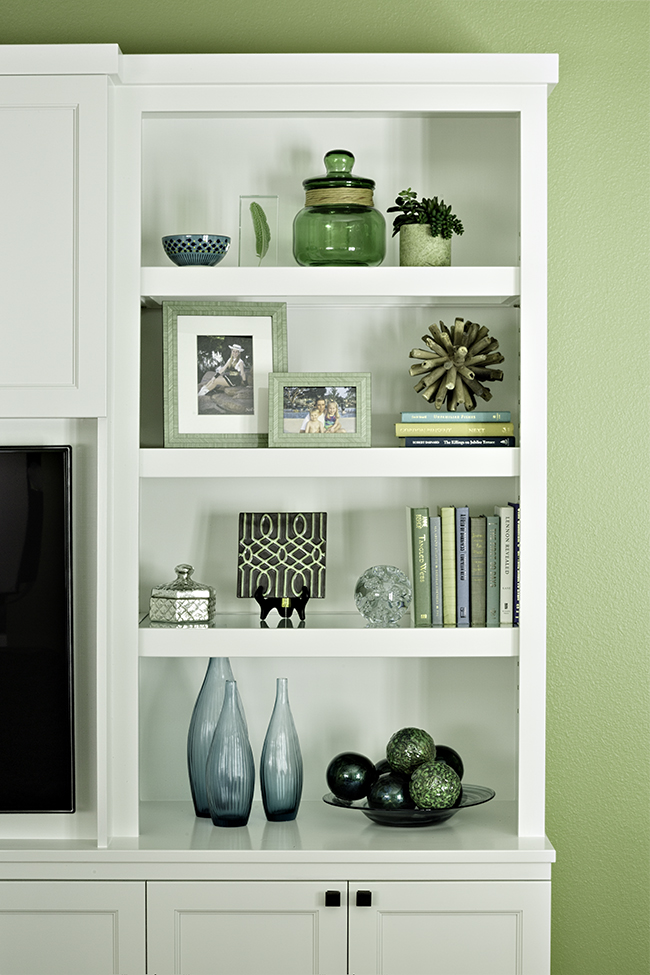 4) Your Home is Over the Top Themed…
We get it you love your collections and kids photos but please can we see something else. Too much of anything is a don't.
Using it in moderation is a definite do! Take pride and really display it like should be shown.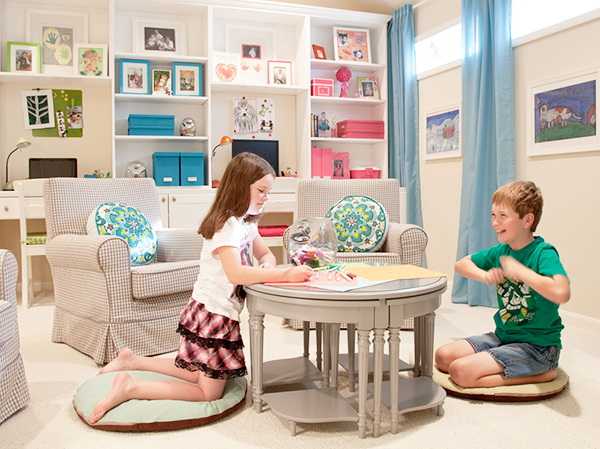 Photo from Marker Girl Home
5) Your Drapery Looks Like High-Waters…
So you got them for a bargain but they were standard size and your windows aren't.
A quick tip if you are on a budget – Get a complementary color or print fabric, have you or your local alterations person sew it on to the bottom so they don't look like high-waters. I do though recommend good quality drapes when you can get them.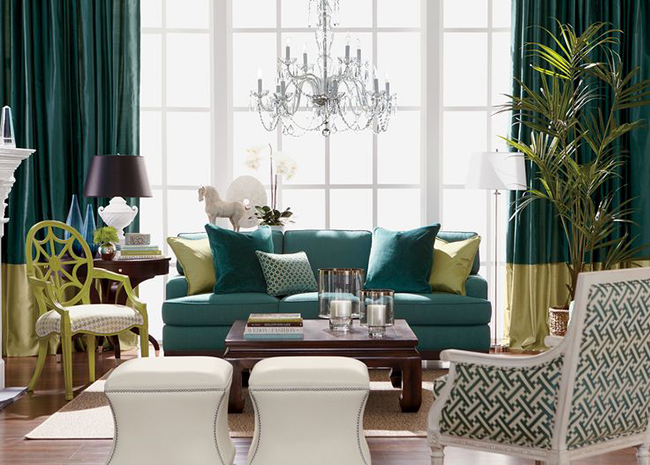 Ethan Allen
Happy Everything!
Karen