It's Friday! Time to share my favorites.  Nine great Mother's Day Gift Ideas.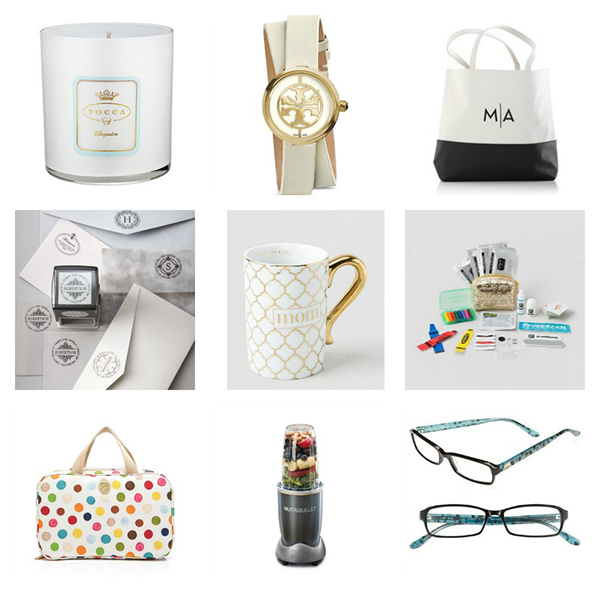 1.  Tocca Candles Cleopatra – Sephora… My favorite scent for the kitchen grapefruit and cucumber
2. I am in need of a new watch and have my eye on the Tory Burch Reva Double Wrap Watch – Bloomingdales
3. My favorite bag is from Mark and Graham Colorfield Monogrammed Tote
4. Address Stamps are a wonderful and great gift for any Mom on the Go – Three Designing Women Custom Ink Stamps Horchow
5. Gold Mom Mug Francesca's for a nice small gift idea
6. For the Mom with little ones Minimergency Kit Francesca's with all the essentials Mom needs
7. Tory Burch Cosmetic Case Bloomingdales a Marker Girl favorite
8. Nutribullet Bloomingdales  I have one! Love it.
9. I have to wear readers and if have to, going to do it a bit stylishly I Line Eyewear Nordstroms
Happy Everything! Karen