I wanted to share my takeaways from 5 great designers during my stay in Atlanta last week at the Designer Bloggers Conference and Tobi Fairley's Mastermind.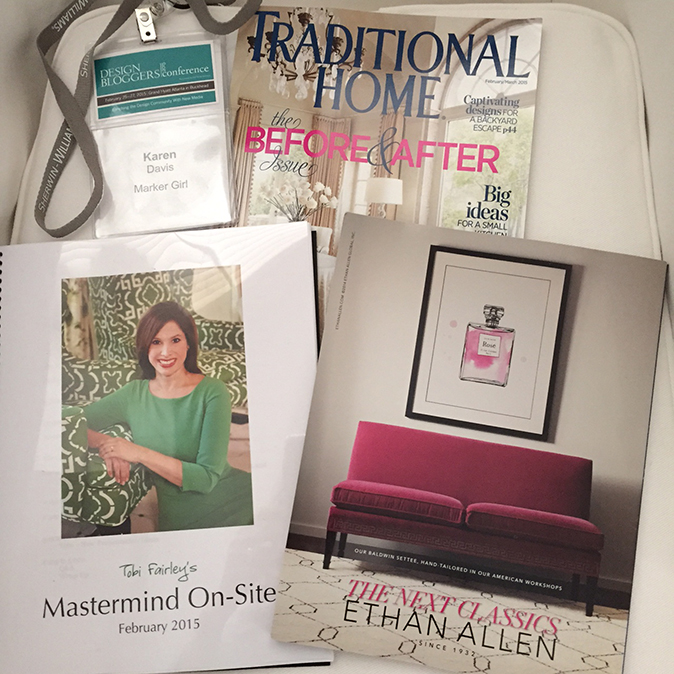 Nate Berkus was the lead keynote speaker at our conference his talk was about replacing the word perfection with permission.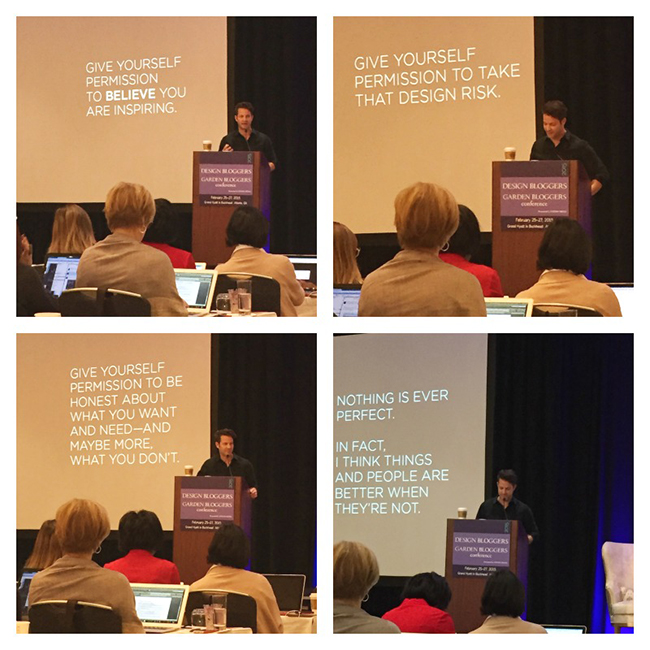 He spoke about his mentor Oprah and she has always pushed him to follow his dreams and do what he wants to do. He believes if you chase down perfection in your life it only creates unbalance. He gave us permission to go for it and I am taking it!
Took the time to take photos with me and my wonderful design friend Arianne Bellizaire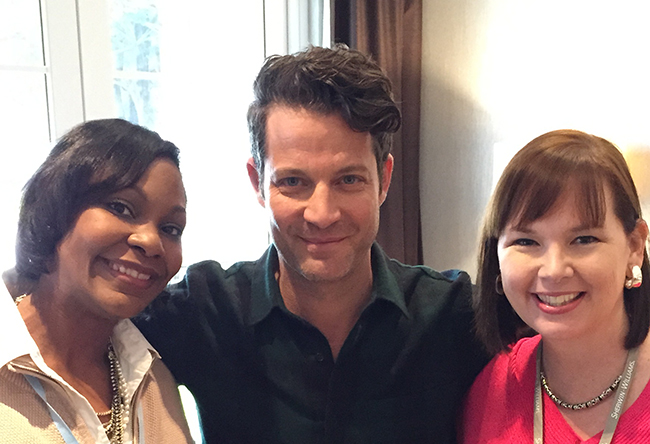 Love his new spring Target Line and Fabricut Fabrics
Bunny Williams was our other keynote she is always so gracious and giving.  She is a true icon in the interior design industry. Here are my top 4 quotes from her talk –
"Make a room a "place" so they will use it."
"Everything is an inspiration if you go out and look at it, get away from your desk behind your computer."
"Make the whole house inviting, not just one room."
"With little boys rooms you have to screw everything to the walls."
(a Marker Girl favorite quote)
Check her home collections at Ballard Designs, Dash and Albert and Bunny Williams Home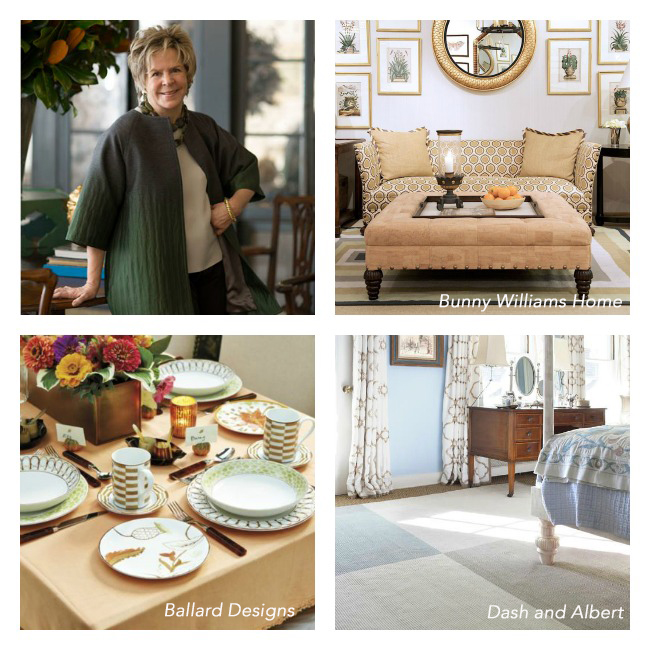 Brian Patrick Flynn is all about high energy, love his energizing way of decorating.. He spoke at both the conference and mastermind.  Follow him on instagram to see behind the scenes. He is my favorite on instagram. So great at showing the real every day workings of an interior designer and his work I just love!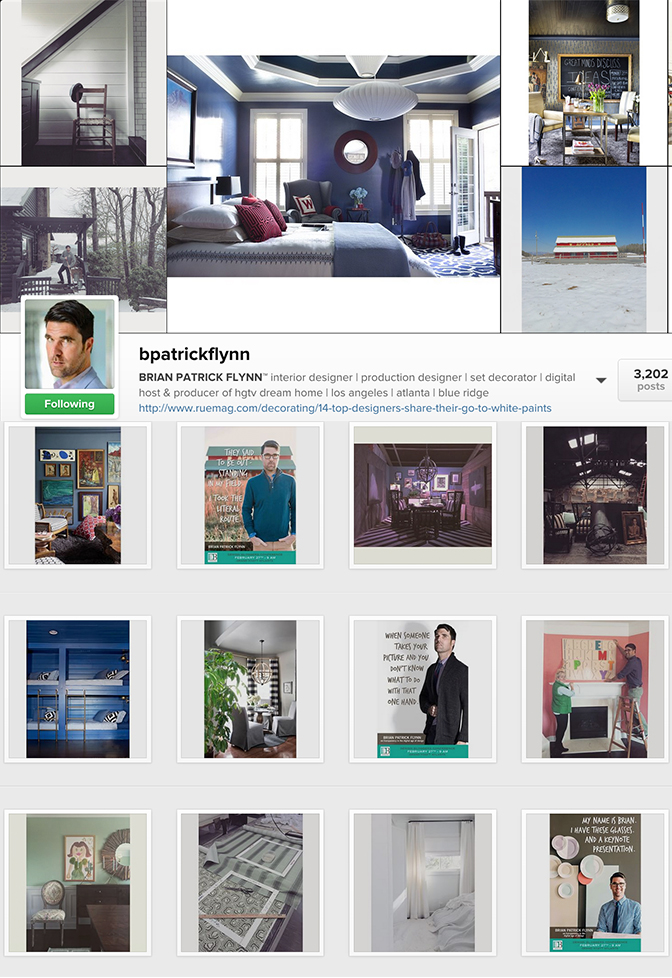 Suzanne Kasler one of my favorite designers spoke at Tobi Fairley's Mastermind speaking about her business and how she approaches her designs a balance between elegant, traditional design and practical comfort. She is a true believer in mixing both antiques and modern pieces together.
I love her collections… at Hickory Chair, Circa Lighting and Ballard Designs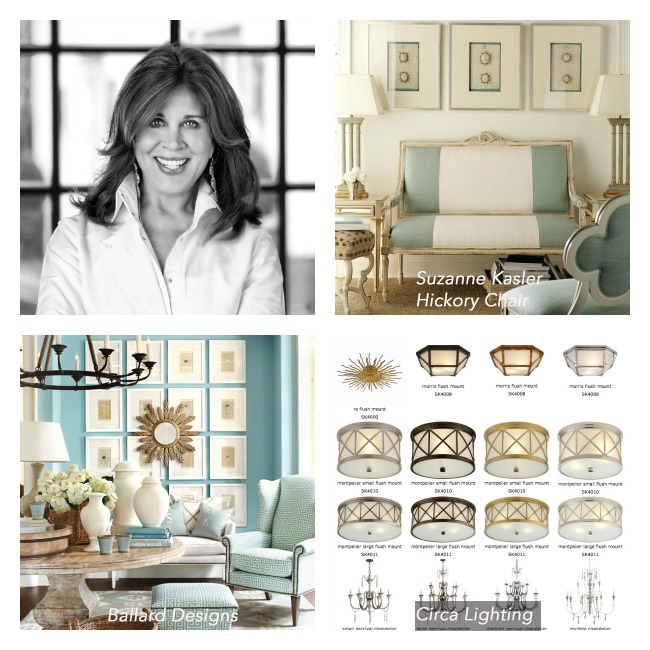 A very special presentation given exclusively for the Deluxe Members of Tobi's Mastermind  was from the very talented Richard Mishaan. He truly believes infusing art into an interior and that less is more to showcase what is important to you and has meaning.  He has a wonderful book called Artfully Modern about how to showcase modern art in your home. My favorite is his design for the Shelborne in Miami. They have a modern stylish look and had a few durable elements – one was using car paint on the doors to give the lacquered look but very durable.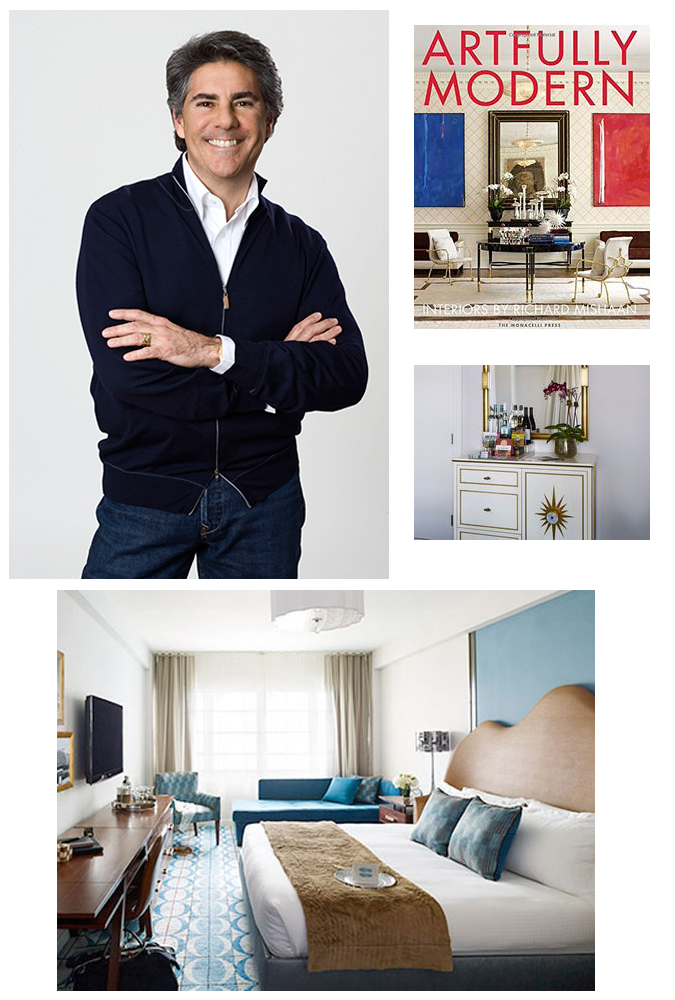 Happy Everything! Karen