It's time for Friday Favorites – my favorite this week is Peel and Stick Wallpaper
Back in the day when I worked for Laura Ashley, I would have to do a new window display each month. We would showcase wallpaper on the back wall. We actually used scotch tape, straight pins and staples to put it up since we had to remove it monthly. I would have definitely appreciated peel and stick wallpaper. I am considering it for a project I am working on at the moment for an accent wall. I did some research recently and thought I would share my favorite finds today.
Casart Wallcovering the Libby Langdon Collection
Really like this modern floral print, it could make a great accent wall in a room or a beautiful backdrop for a bookcase.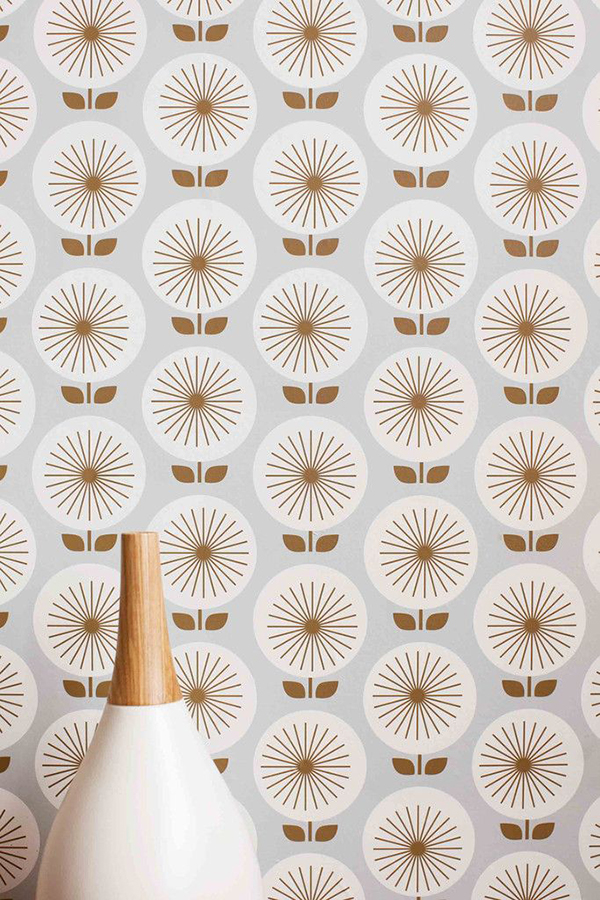 Chasing Paper

A speckled pattern for a powder bath or a highlighted wall in a home office.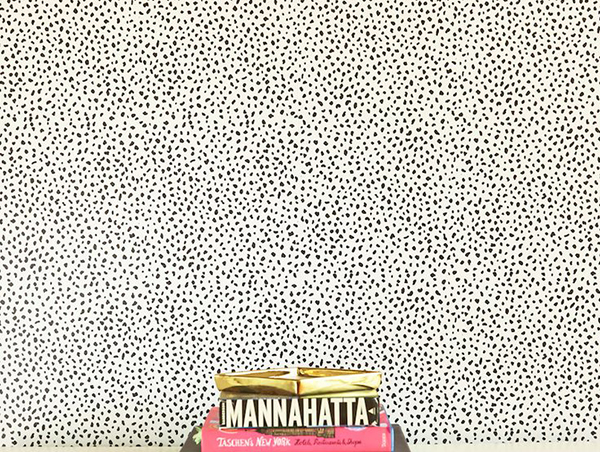 Chasing Paper
Laundry Room great place to use it.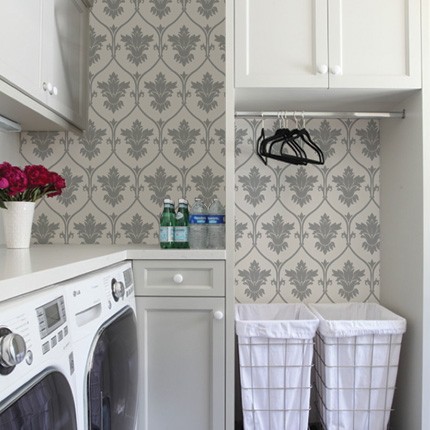 Simple Shapes
Splatter paint pattern kids room idea.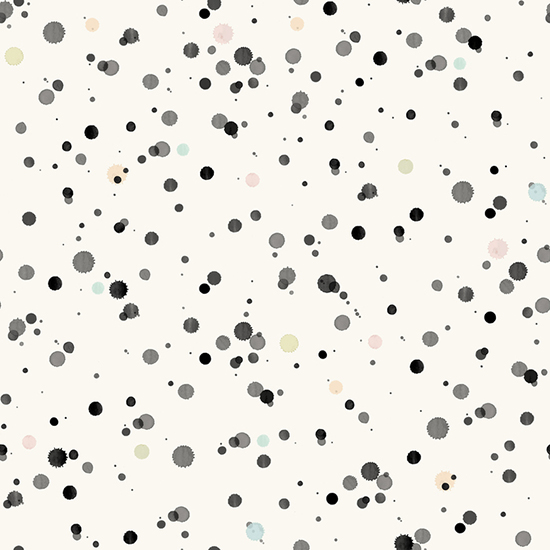 Photowall – pattern confetti 
Girls nursery  a modern accent wall behind a crib. With this company you can also do your own custom patterns.
Murals Your Way
You can use it partially on the wall like a mural or frame it with molding too like this one for a boys room.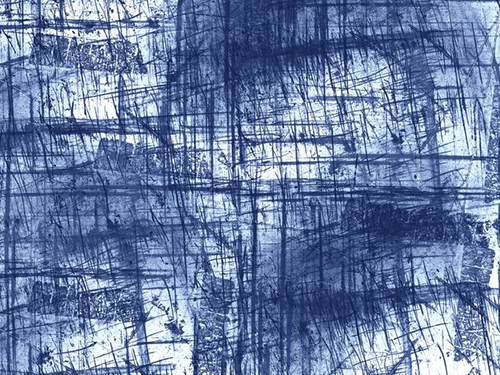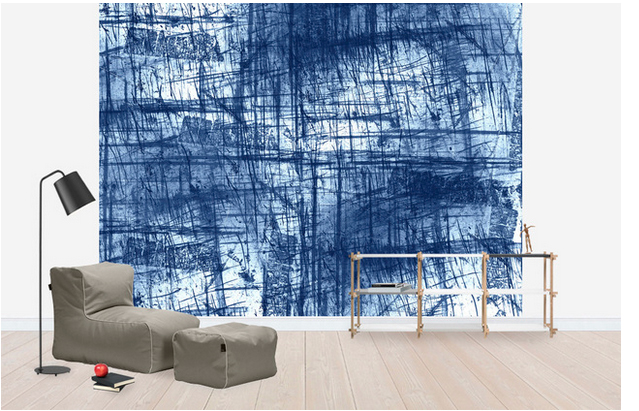 Photo Wall
Here are videos I found to show your more about the product.
While this is an easier way to hang wallpaper, I would hire a professional if you are not someone who is really crafty or handy.
Happy Everything!
Karen