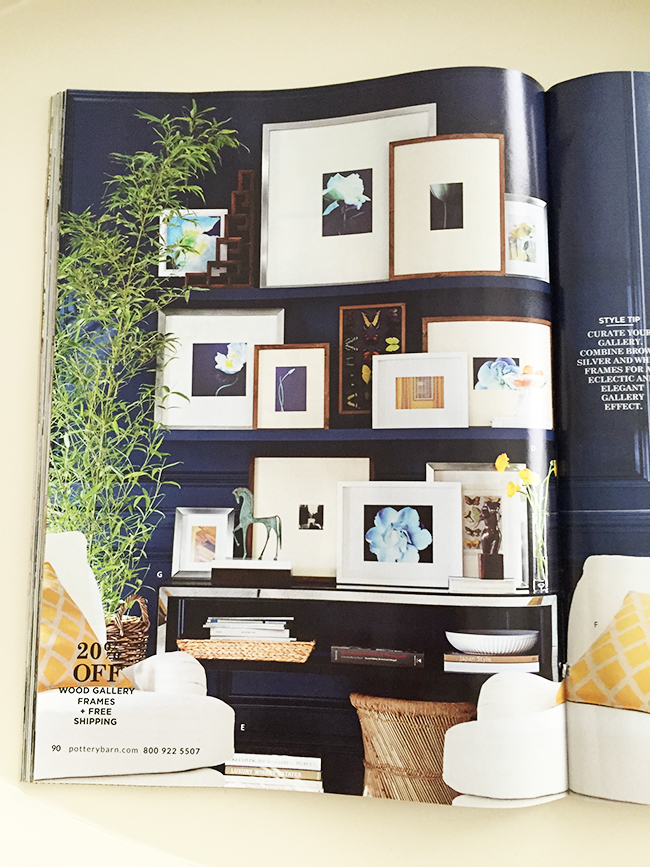 When I saw this in the Pottery Barn catalog recently, I just knew I had to feature it as one of my favorites. I have always been a big fan of the Holman Ledge shelf from Pottery Barn. They have an unfinished version that can be painted.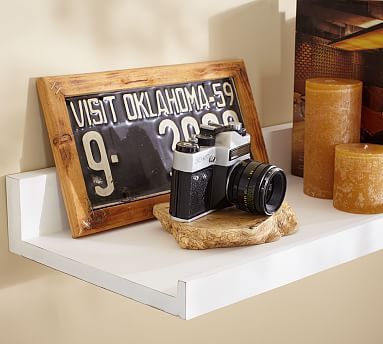 What I love about this photo is painting it the same as your wall color. Got to love the rich indigo which is a popular color right now.
Create a gallery of your favorite photos and you have a real statement in your space.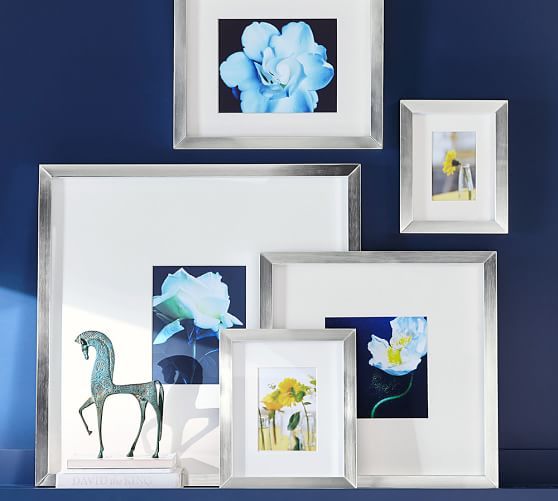 Happy Everything!
Karen