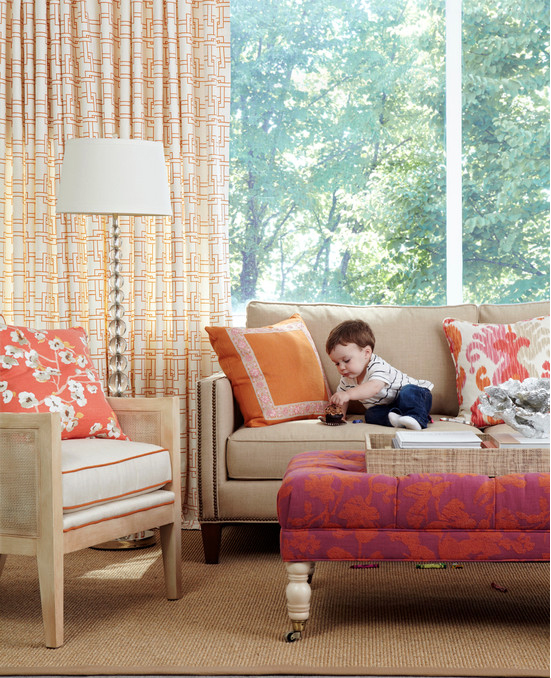 Crypton Fabrics (Calico Corner)
I am a firm believer that the design statement, "Does it function?" is an important part of making decisions when decorating your home.  How is your home functioning for you?  Is your home or space working for you?  Most importantly does the layout work for you. When you are planning it is very important to understand the spacing needed to create a functional layout.  
Here are few quick tips on Family Room layouts, a room that I find many struggle with…
Can you walk from one side of the room to the other without climbing over the furniture? In some cases you may only need one way to enter the room. Consider it a way to guide people into your room.
Your furniture layout should allow you and others to view your TV if that is an important part of the room… Not all seating needs to view, but enough to let your family comfortably view it. Most importantly do not place your furniture in a line up. You should be able to have a conversation so have seating across from each other..
If you have an open floor plan use furniture as a divider..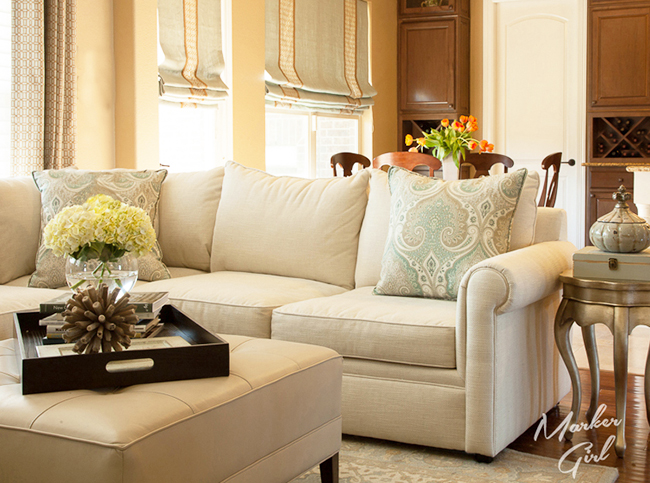 Marker Girl Home
 Happy Everything!
Karen