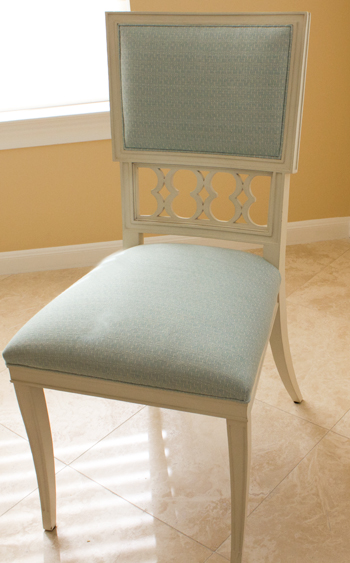 I recently purchased wonderful chairs from Hickory Chair to makeover my breakfast room. I was on the fence with this one item since my kids can stain them. I thought lets do this and really see if I can find a fabric that will make it with the spills. I chose an indoor/outdoor fabric that has a teflon wash to it.
When they arrived I was a bit nervous made my kids sit at the table properly with the chairs pulled up to avoid staining. One day I came home to find my daughter eating ice cream, she was enjoying it and making a bit of a mess. When she got up the chair was stained! We tried blotting it and wiping it which took some of it out but wasn't really working. Then used our  bissell hand held spotbot and IT WAS GONE! The trick is to clean the whole cushion and not just the spot.  Hurray! It has passed the family friendly test.
So now I can say if you want something a little more designed then go with indoor/outdoor fabrics that have a Teflon wash or finish, you can always have a treatment done to the fabric of the chair.
Another option are chair pads or cushions that can be washed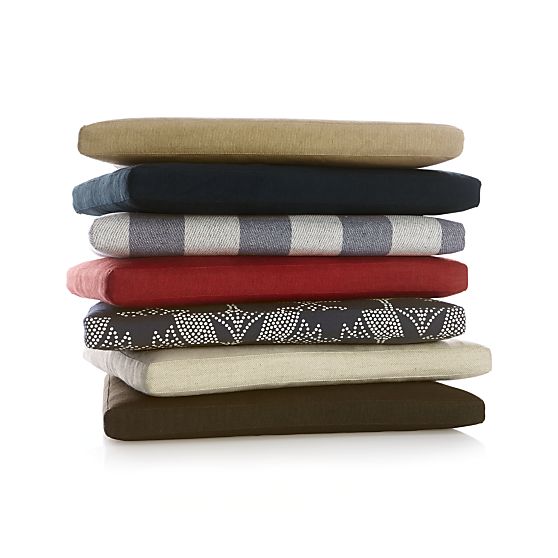 Crate and Barrel
Vinyl is the most durable if you really want peace of mind…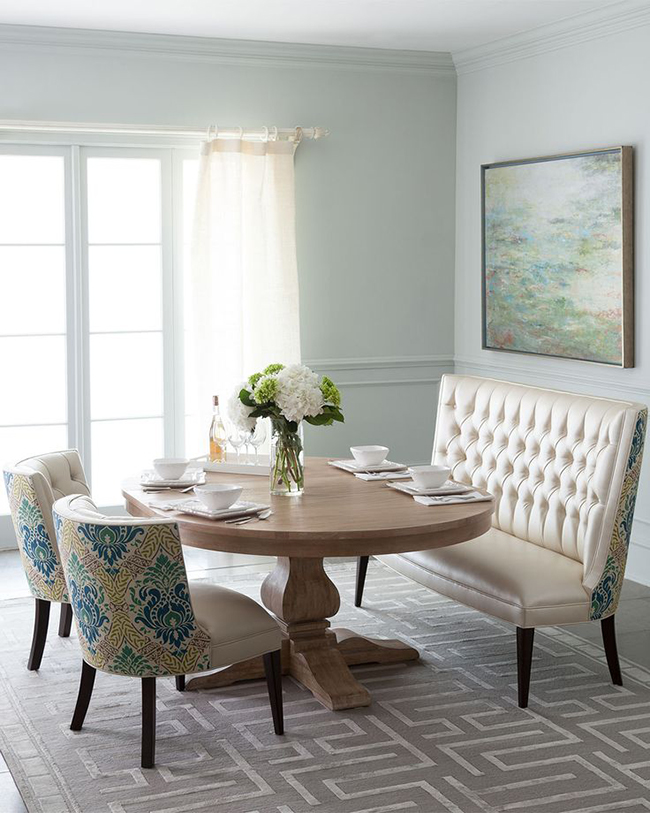 Horchow
Happy Everything!
Karen
………………………………………………………………………………………………………
Have you signed up for our free guide the 7 Easy Steps  to  Decorating any Room?  Just enter your name and email to the right of this post.. To get your Free Guide!
…………………………………………………………………………………………………………….