Sharing with you my top 12 gifts for Christmas this year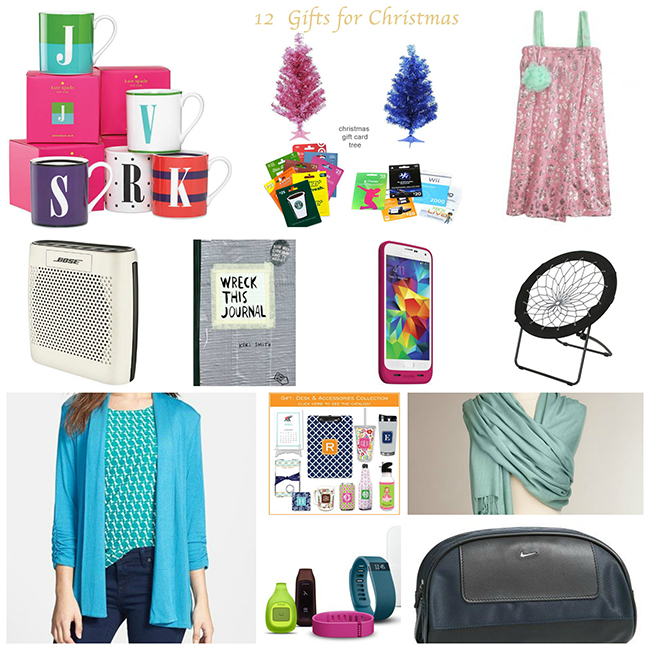 1. Kate Spade mug… Love these personalized mugs so colorful Macy's
2. A mini tree fill with gift cards great for teens, boys, teachers. Found the trees at Target and filled the empty space with candy canes.
3. A towel wrap from Justice I love for younger girls they have straps with a little loofa
4. Bose now has a colorful line of speakers; for younger kids I found several types at Target
5. Wreck this Journal a fun popular item for girls right now  a Marker Girl Favorite Amazon
6.Mophie Juice pack case I love mine it goes for a full day or two for battery power on your phone
7. Bungee Chair a popular items for teens and boys Brookstone
8. Oh how I love this cardigan it is soft and fits comfortably more colors online at  Nordstrom's
9, Boatman Geller personalized stationary always a great gift
10. Fitbit so popular right now
11. I found this wonderful wrap at World Market a great price point too in a variety of colors
12. Love this travel kit for men who travel or workout Nordstrom's
Happy Everything!
Karen