I am spending the week in Little Rock with Tobi Fairley's Mastermind, a group of women who I truly get inspiration from! I wanted share with you a few of my latest Design pins that I find truly inspiring. There is just something about good design that really lifts my spirits and motivates me.
Fun small spaced family room decorating with a bench to divide the space
CWB Architects
Extra wide moldings that frame warm gray grasscloth a great added touch for a dining room or entry. It is all in the details!
Pinterest
A great example of New Traditional Design with this Dining Room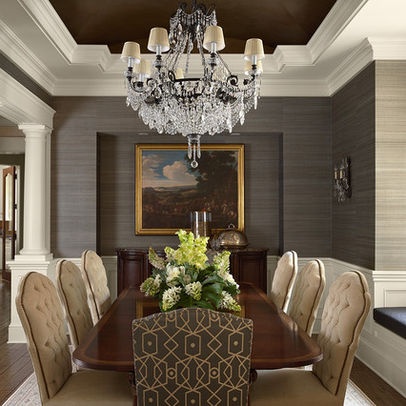 Twist Interiors
Tobi has been a great mentor to me. What makes me smile is when I use pinterest and Houzz for clients to share their inspiration with me, and they pin one of my friends pictures on their boards.
Happy Everything!
Karen