School's out for summer around here! Check out these great kids room ideas we found to create a summer fun look!
Bold pop Art and paint color makes for a great summer fresh look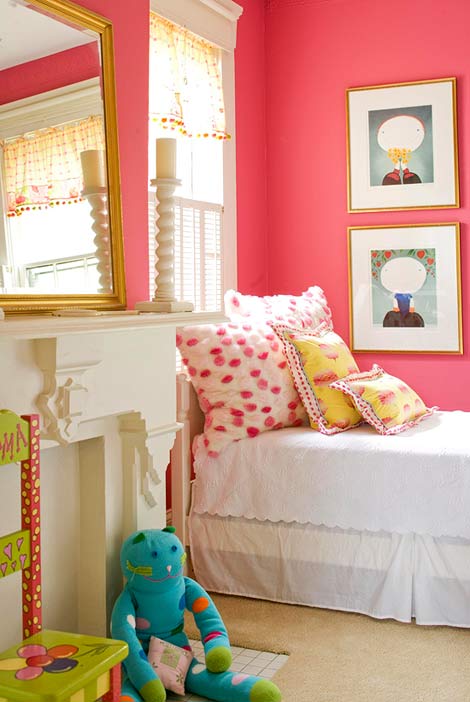 Traditional Home
or make your own kids silhouettes, a family project you can do this summer.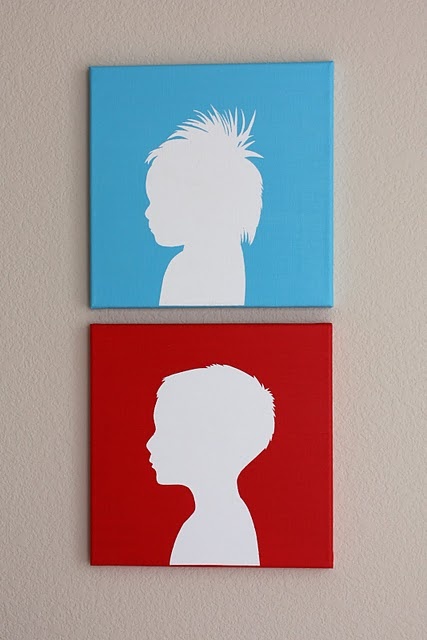 Just Call Me Chris to get the how-to
Chalkboard wall idea  – here is a sneaky fun way to practice spelling and vocabulary.Have them find fun new words put them up on the wall along with candid shots of them framed on the wall!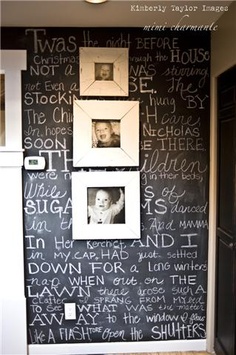 Just add paper… Wallpaper one wall to create a new look  a nice simple update.
House of Turquoise JAC Interiors
I have a design crush on Serena & Lily… Check out this idea fabriced canopy and the stenciled wall all in a beautiful summery yellow and pink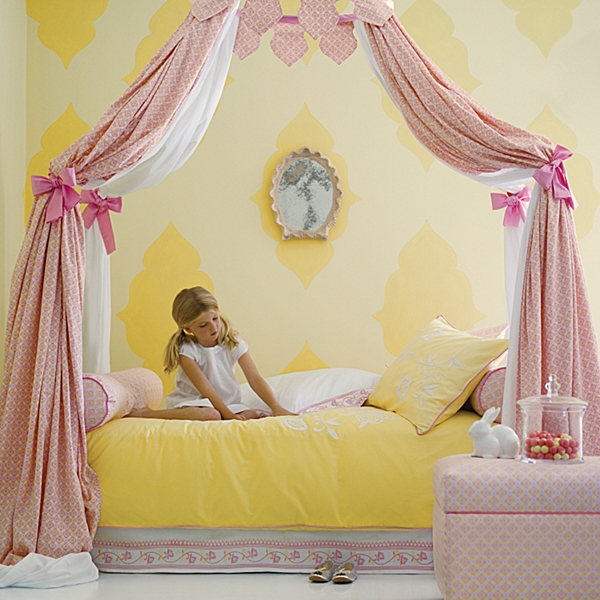 For boys lots graphic pattern with green and navy
Serena & Lily
My girl loves to read and would live in this space if she could, great reading nook idea you can use a closet too!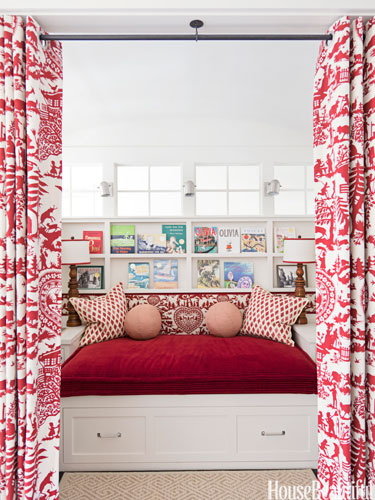 House Beautiful
My last idea is a design find, I love, love, love storage beautiful prints and functional… a great Marker Girl Find!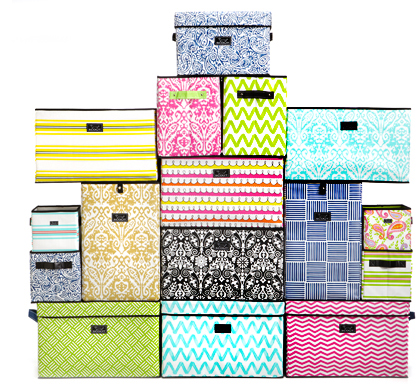 Bungalowco.com
Happy Everything!
Karen