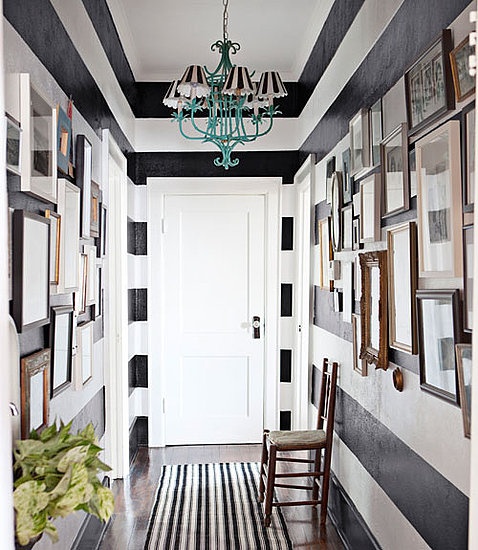 Casa Sugar
Seeing more and more stripes around… Showing you today some great examples of using stripes in a room a big trend right now!
Pinterest
Vertical bold stripes make a bold statement and add height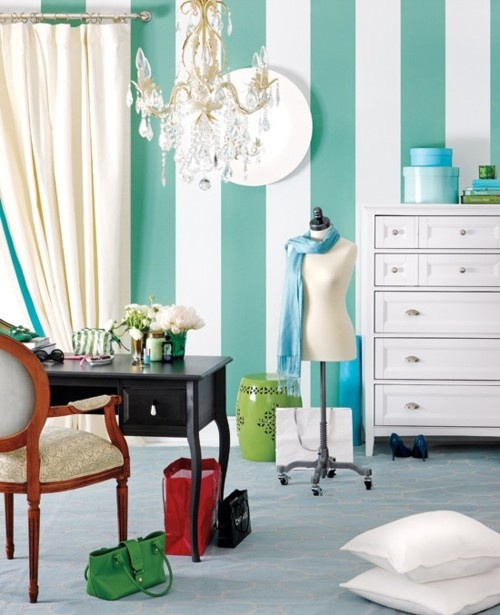 cats cupcakes and couture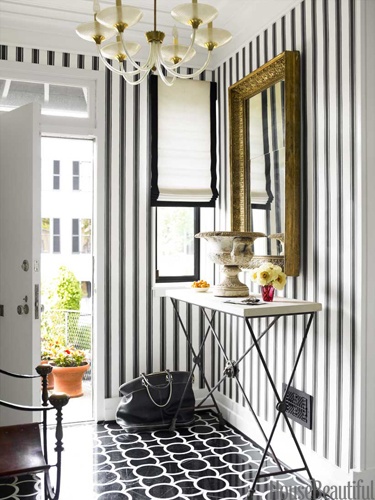 designed by Hillary Thomas and Jeff Lincoln/ House Beautiful
Really wide stripe making an simple settee extrodinary
A Gift Wrapped Life / Suzanne Kasler
Striped chair making a bold statement in the space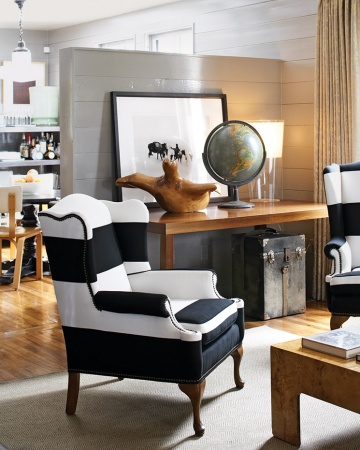 Kimberely Renner/Martha Stewart
Just add stripes to the backdrop to create a focal point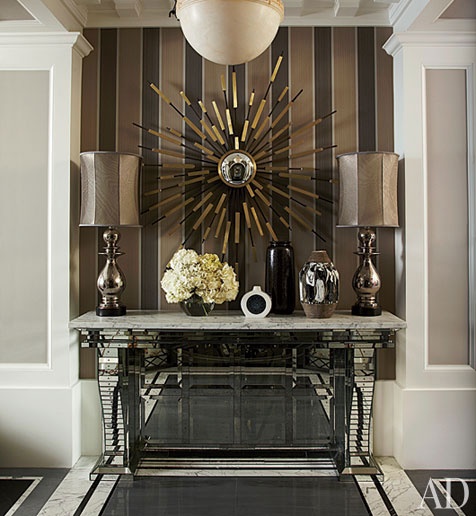 Architectural Digest – Jean-Louis Deniot
Fun striped rug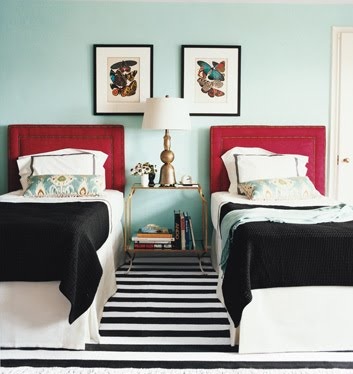 ClaytonGrayHome
Striped drapes graphic and fun in this home office space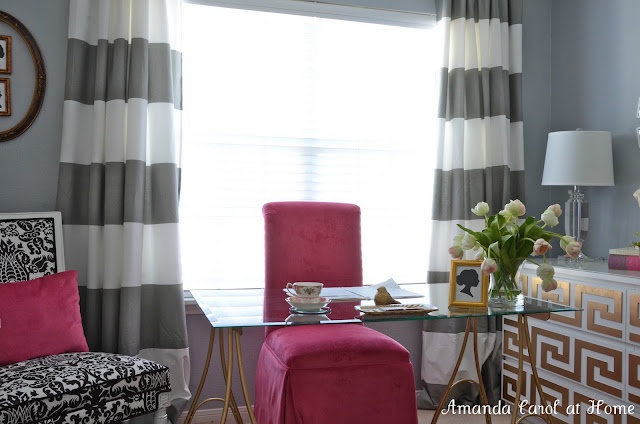 Amanda Carol at Home
Happy Everything!
Karen
…………………………………………………………………………………………………………..
Have you signed up for our free guide the 7 Easy Steps to Decorating any Room?  Just enter your name and email to the right of this post.. To get your Free Guide!
…………………………………………………………………………………………………………….