I was at home the other night looking at my folding table in my dining room that awaits my new dining table. I realized my kids have been sitting around it doing their homework since I put it there.  I asked "why aren't you upstairs at your desks or at the breakfast table doing your homework". First to respond was my daughter who said "I don't like to be alone". Second was my son who said "the breakfast table is where you eat and the dining table is to look at. (Ha Ha!)  That is when he told me honestly "Mommy the breakfast room chairs are uncomfortable, I am not that big so my feet don't touch the floor yet, with the folding chair I can put my  feet on the floor."
So that got me thinking is this why kids lay on the bed , do their homework on the floor and pick soft surfaces to do it on? Why wouldn't they, since they sit all day in uncomfortable places to do their work at school.
Here are some favorites picks from my kids on homework time spaces…
I grew up in the seventies and bean bags were in then too, great for reading and studying. There is just something about being close to floor that appeals them.
Floor Cushions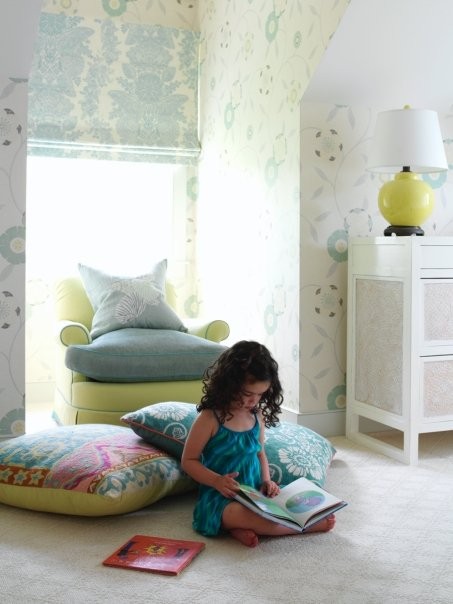 My summer house

If you are like me and don't like them on the rugs marking them up with pen marks, opt for lap desk.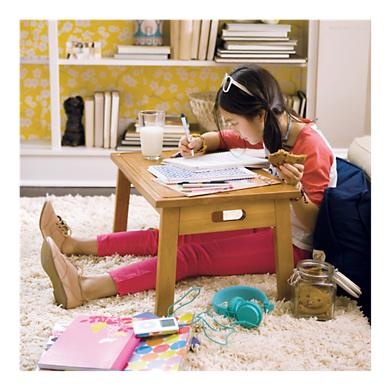 Land of Nod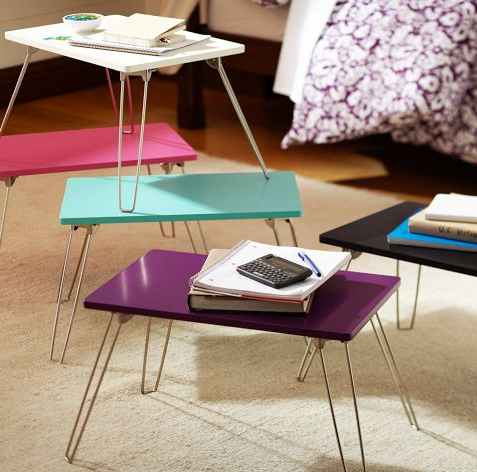 PB Teen
If you really just need to do homework time at the table I love this option a homework station…. I found a few great ones online
My Pigeon Pair
Happy Everything!
Karen