Great quote for decorating as well….
Thought I would play with focus and share a few ideas on creating a focal point in your living /family room.
What's important in the room should be the main focus or what is called the focal point.
The fireplace is the focal point in this space,
by placing a great piece of art on top, draws the eye towards it..
Photo from BHG
Is your room lacking a focal point? Then create one with artwork!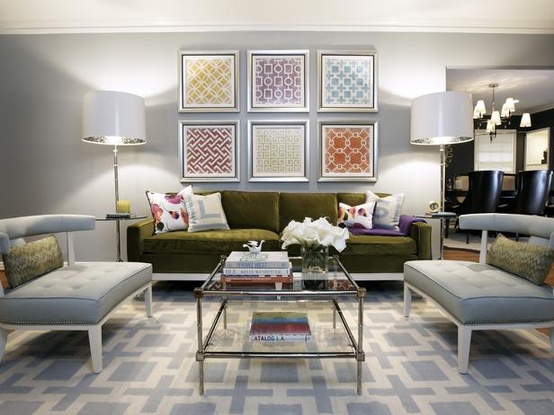 HGTV.com
Is your TV in the way of the focal? Create a more dramatic ceiling  with moldings and/or a simple elegant surrounding allows it to just fade in..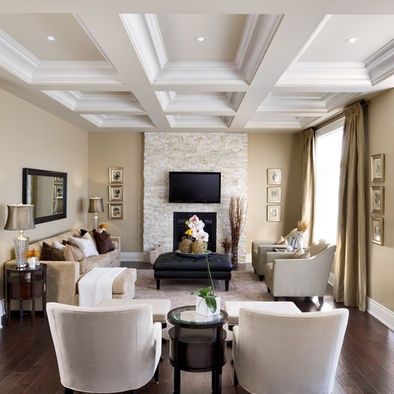 Jane Lockhart Interiors
Adding color as a focal is another way to create one,  starting with drapery with the main color from floor to ceiling and then highlight it in furniture and accessories…
Pinterest
Bringing the outdoors in – using the view as a focal is also great when you have it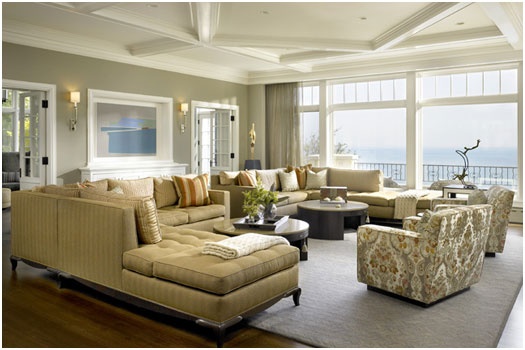 James Thomas Living
Happy Decorating!
Karen