I see more mistakes made with long and narrow rooms. Here are the top 3…
Thinking small – Using height can give the illusion that a long narrow room is wider than it appears.
Marker Girl Home 
In the Dark with Color – A very narrow room painted in a darker color doesn't work with dark furniture, using the contrast of light and dark works much better. Cooler and lighter colors can open the room. You can use dark color as an accent on shorter walls and a lighter color on the longer walls to bring in the length.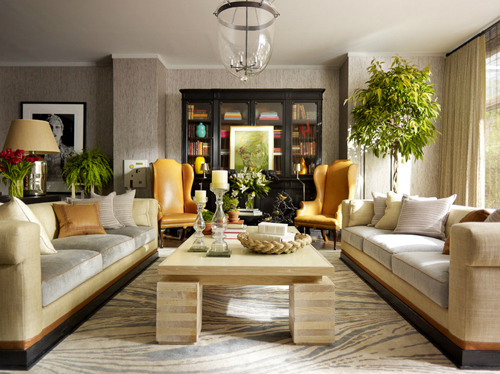 In this room using a dark tall piece of furniture at the back of the room really draws the room in.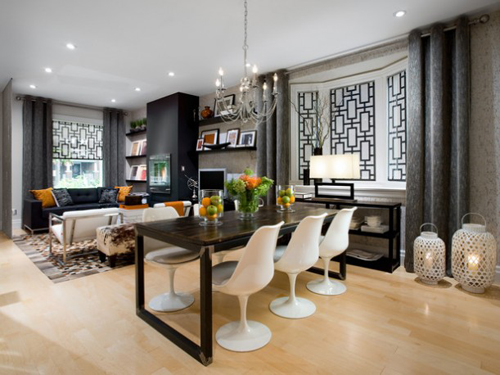 The extreme contrast of dark and light here really opens the space. The walls are dark but the ceiling and floor are light as well.
The Furniture Line Up – Don't hold your furniture hostage and line it all up against the walls. Move it in towards the center of the room when possible, so it breaks up the bowling alley look!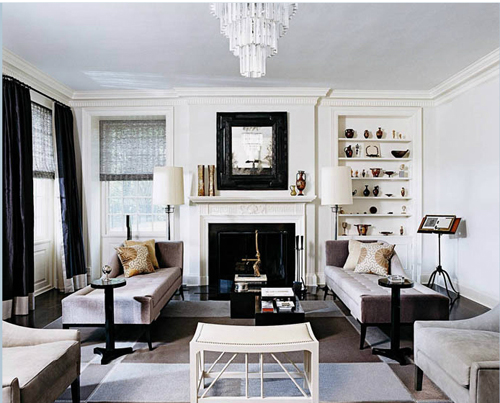 Happy Decorating!
Karen