It's Family Friendly Friday – Talking about Children's Artwork and how to display them in your home.
In my own home we have proudly display them in the game room using simple frames and cardstock just taped the back to the card and voila we have art! It is so much better than putting up a filler piece and shows your kids how proud you are of them.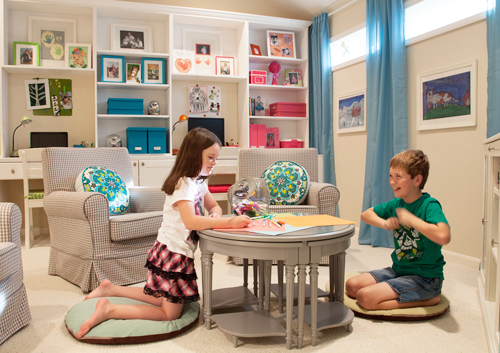 Here are a few more ways to display…
Here is a great one for the kid that has a new art piece daily or weekly –
use a graphic clipboard to show it off,  it makes it easy to change out.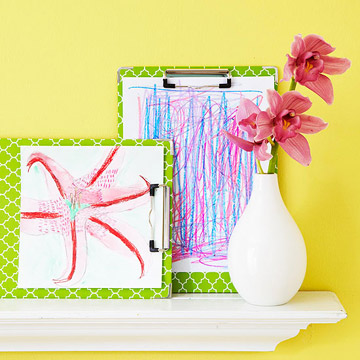 Better Homes and Gardens
Display kids art work giving them the artist treatment with colorful frames and mats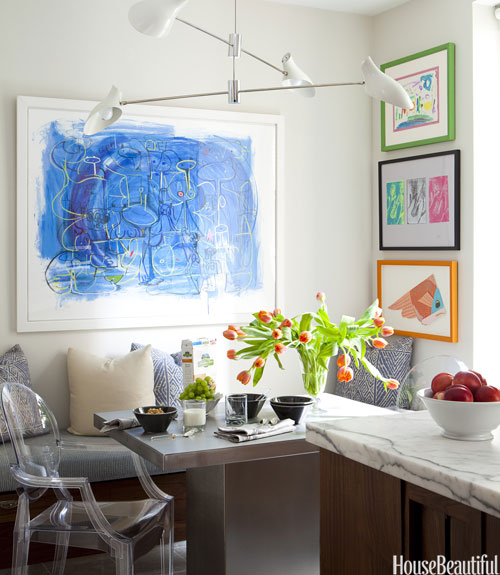 House Beautiful
This is Marker Girl Done the right way.. An artist actually drew the details and artwork is display in the faux-frames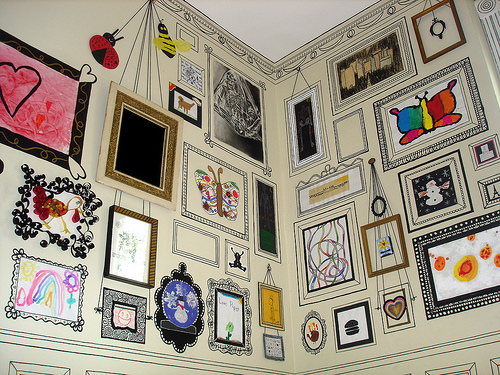 cohabitot.com
Consider using large clothes pins, colorful hangers, and creative wires for hanging artwork and drying off fresh paintings and drawings.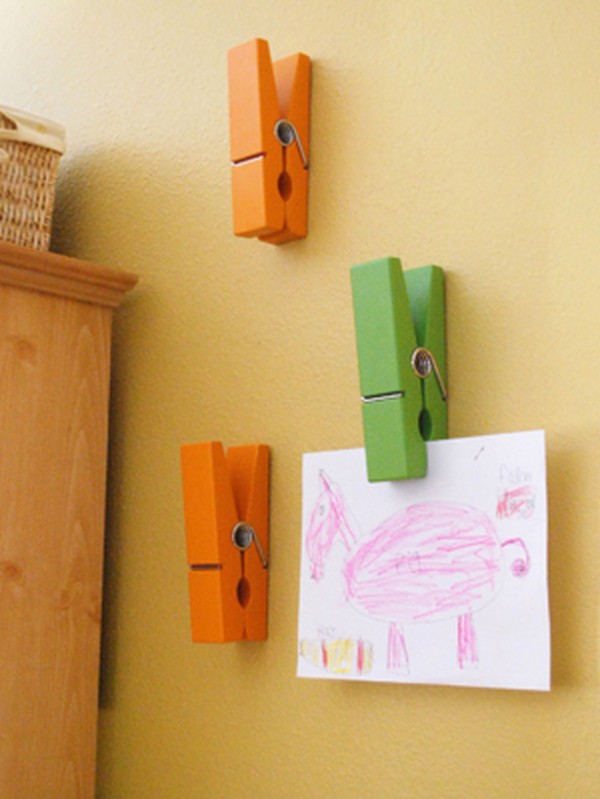 Freshome
This is absolutely clever photocopying favorite kids artwork and creating a mini gallery.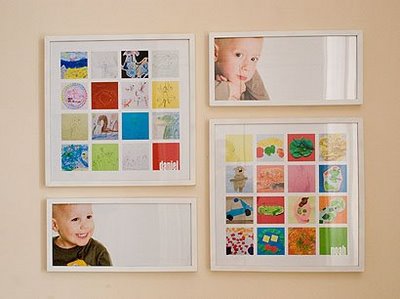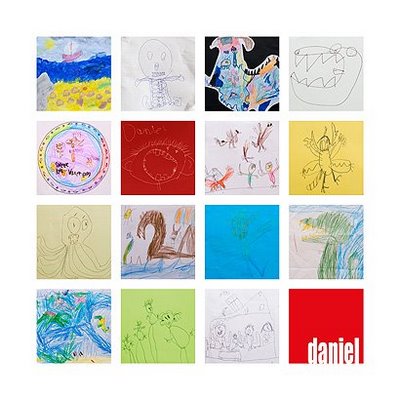 Jenthousandwords.com
Happy Decorating!
Karen