All of my clients that I am working with have a dog at the moment. Pet Friendly is very similar to Kid Friendly… They are a part of the family,  I thought I would share with you a few tips so that your home hasn't "gone to the dogs".
With rugs I found keeping the rug anchored with furniture on top or securing it to the floor is best. Dogs easily slip on rugs when running through the house.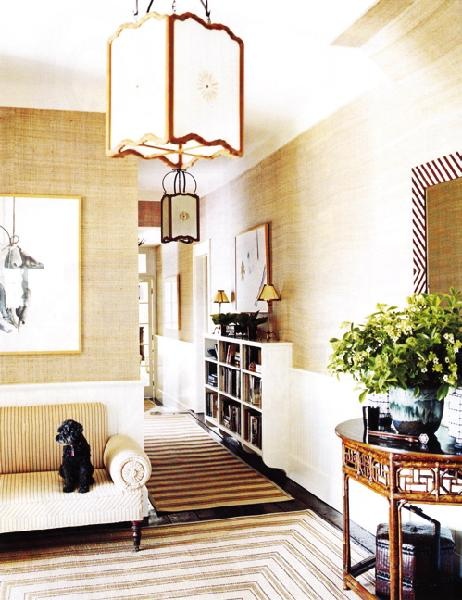 Color Outside the Lines
Washable Bedding a must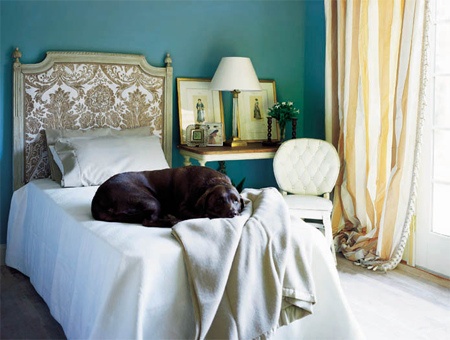 This is Glamorous
Woven's are the easiest to clean and always protect your upholstery with fabric stain guards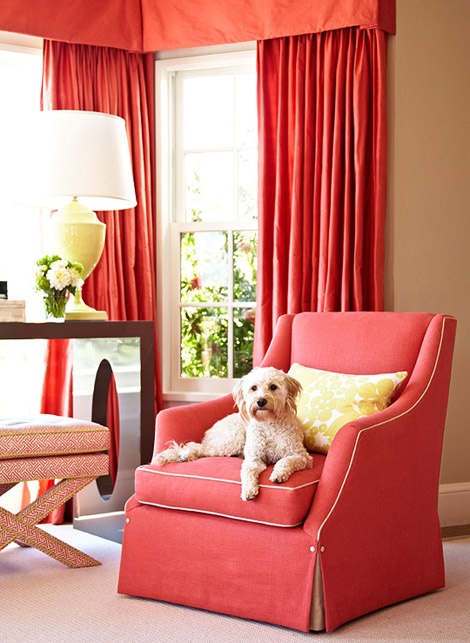 Traditional Home Magazine
If your dog sheds try to stick with light colors for light hair and dark colors for dark hair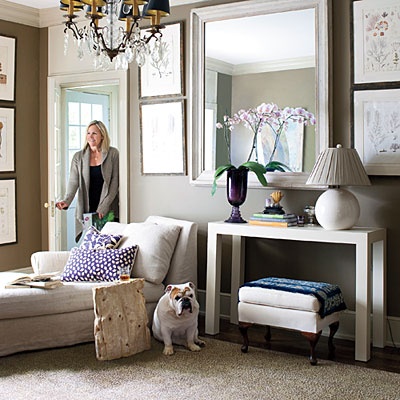 Southern Living
Finding a place for dog bowls and dishes why not try a custom cabinet just built for them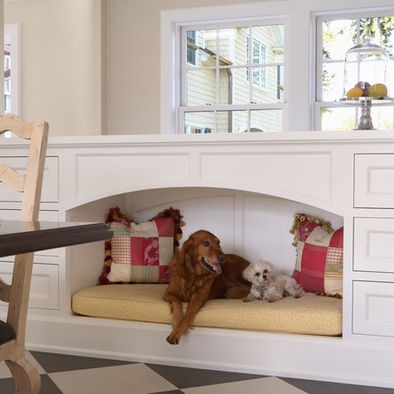 Photo from houzz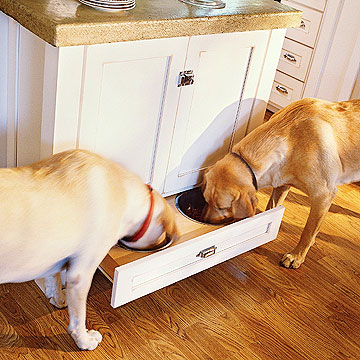 Photo from BHG
I have spoken about Crypton Products before one of the most durable fabrics out there… Check out their dog beds…

…………………………………………………………………………………………………………….
Happy Decorating!
Karen