This month talking about the Color Purple and how to use it in Interiors….
Did you know….
positive associations with purple are awareness, spirituality, soothing, and appetizing
It not just for girls rooms and when done in a very sophisticated tasteful this color can really add to a beautiful space. If you are  someone who likes to make a bold statement, painting your walls is a more trendy way to use it.  With a cooler palette like the one from Sarah Richardson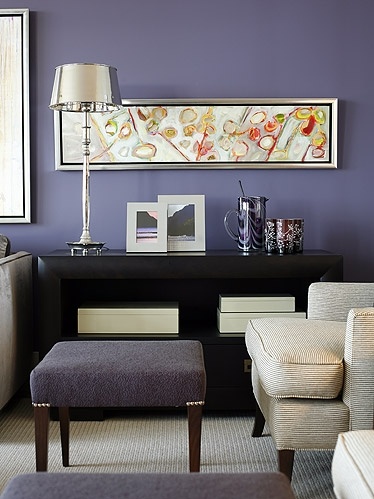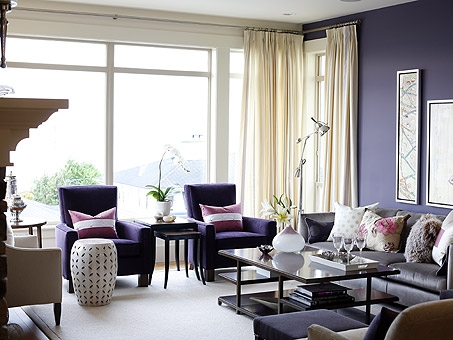 Sarah Richardson
Or like this one warming it up with a more red violet palette.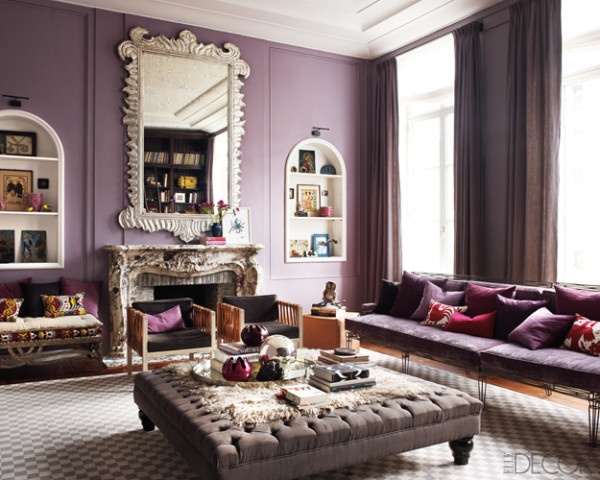 Elle Decor
or just  using simple details with hint of purple…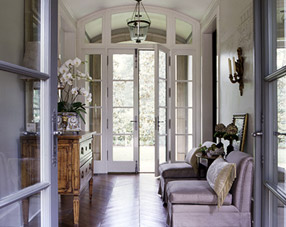 Mary Evelyn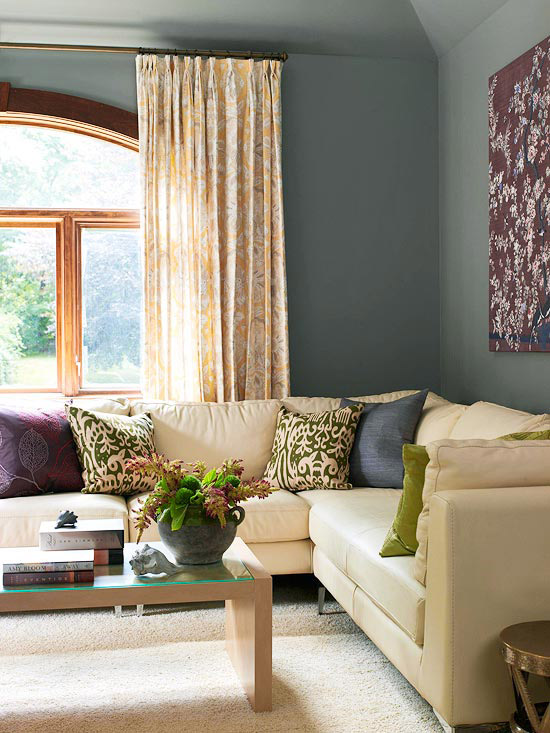 BHG
Or bold highlights like in this bookcase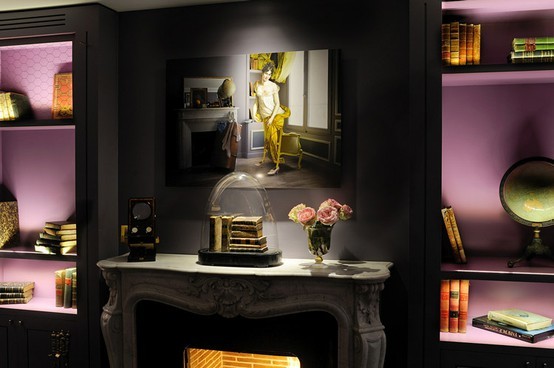 Desire to Inspire
Girls rooms, purple is a great color to use but done in moderation. Love this one from Tobi Fairley with purple walls and touches through fabrics and accessories done in purple with this room.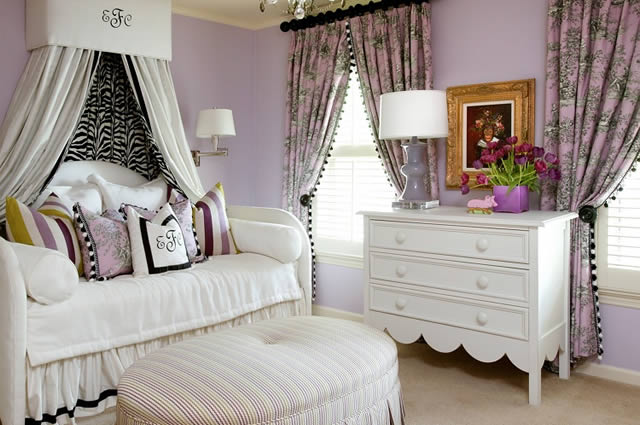 Tobi Fairley
Just the drapes as a back drop using purple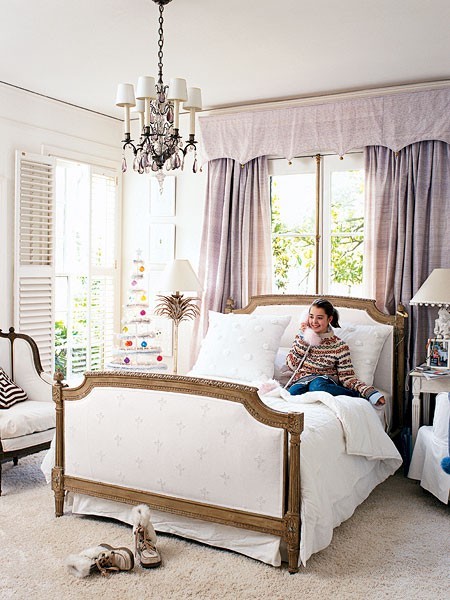 Pinterest
Love this fun use of purple very playful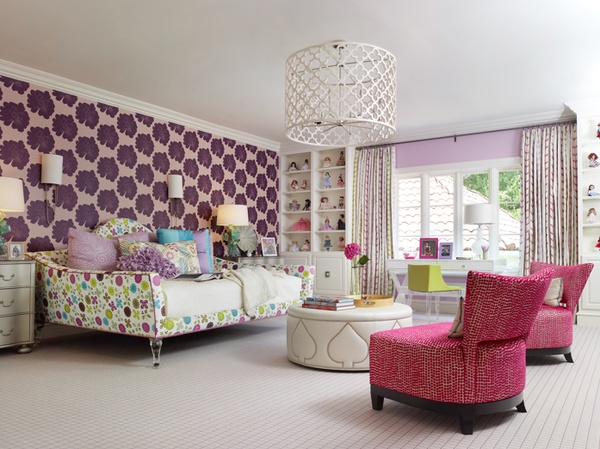 Nursery Notations
Happy Decorating!
Karen