If you are like me and back to school with your kids. Your house is starting to fill with papers, backpacks, lunch boxes etc..
Here are few great ways to pull it all together and that look great!
Back door spaces – use hooks to hang all of their coats and a storage bench for extra storage, you can slide their shoes underneath too!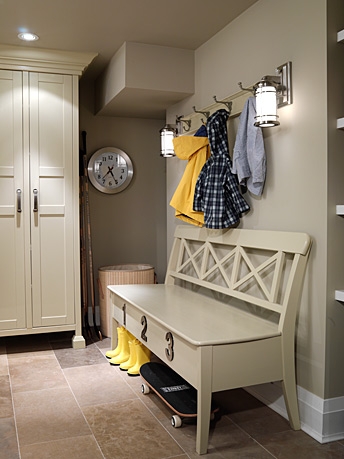 Photo from Sarah Richardson Design
Even the dog has place to hang out with this great built in storage area! What is also great is using all the space, with the memo and chalk board on the double sided doors of the kitchen cabinet…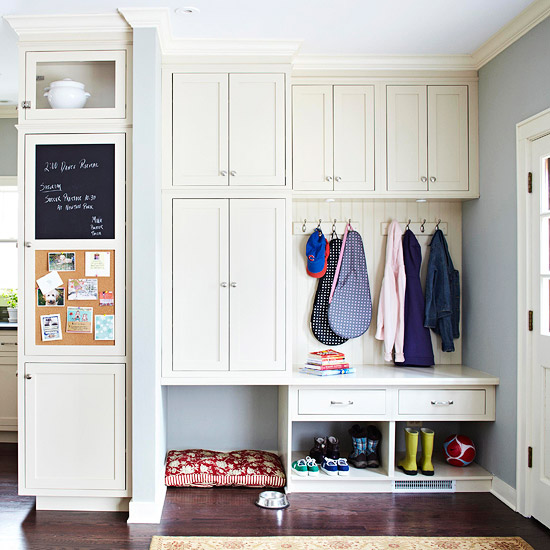 I love to using baskets for scarves, hats and gloves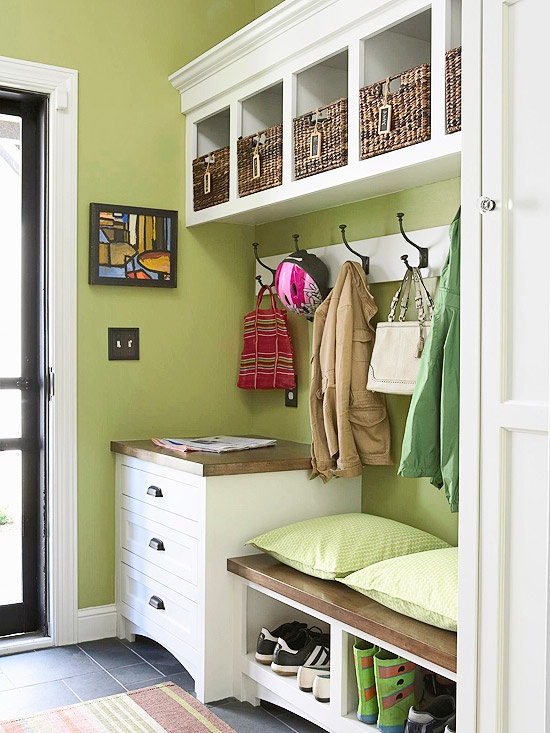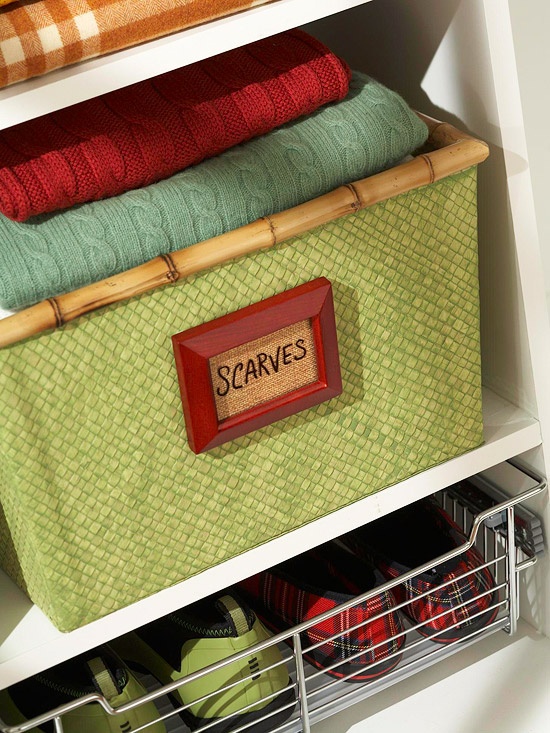 You can add a little fun to your hooks, by painting a bold color and pattern to display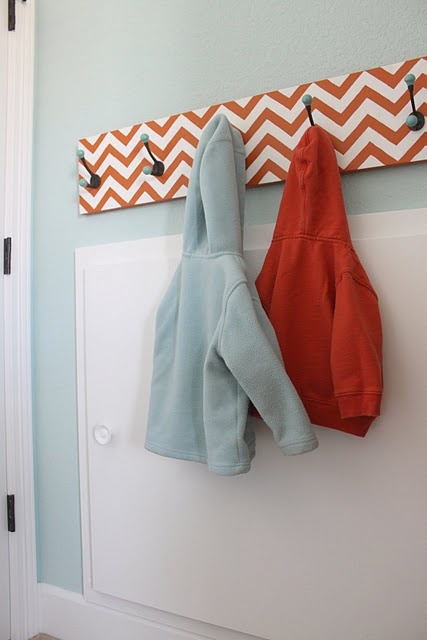 Now what to do with the papers… If you are lucky to have a desk area in the kitchen, my favorite is closed storage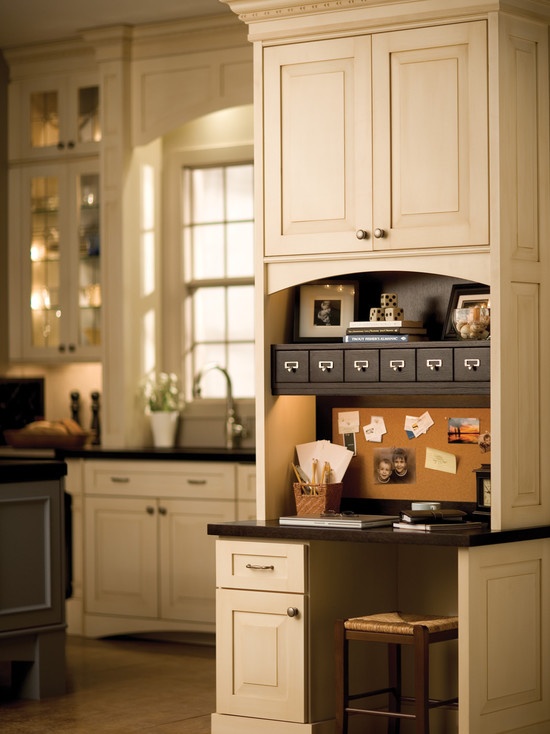 If you have a small space using a wall system like this one is great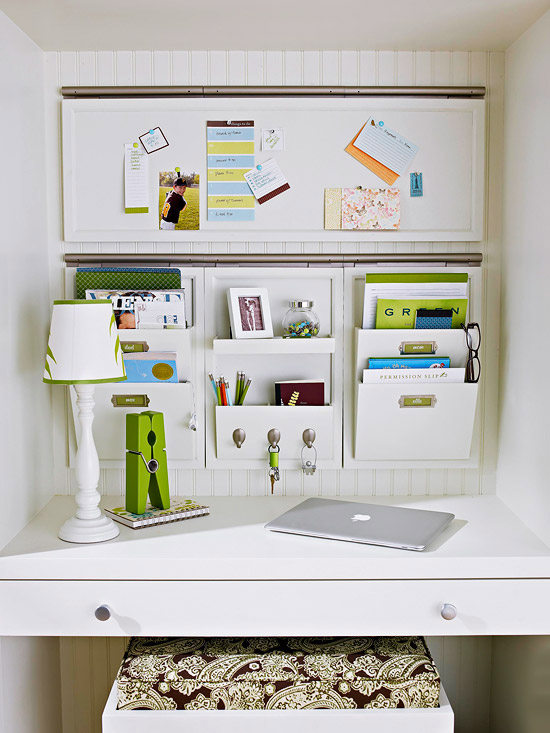 Or create a storage area that fits in with the room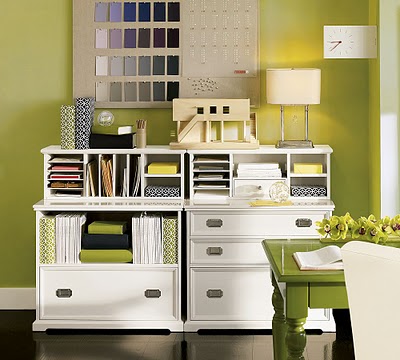 A closet can be repurposed into a desk space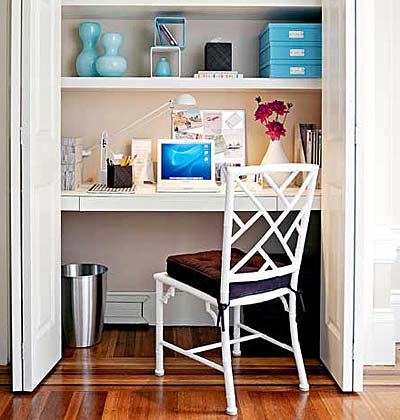 A wall is always great, when space is limited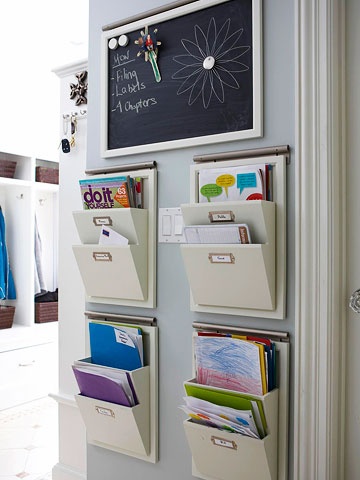 Happy Decorating!
Karen