Is your Laundry Room singing the blues? If you are like me your Laundry Room is the place where everything gets put when it doesn't have a place and it is the most neglected. One of many projects that I have on my to do list is to get that room organized and looking good!
Here are some of my decorating  ideas to get it in shape….
May start with wallpaper in your Laundry Room  to give it a fun pattern..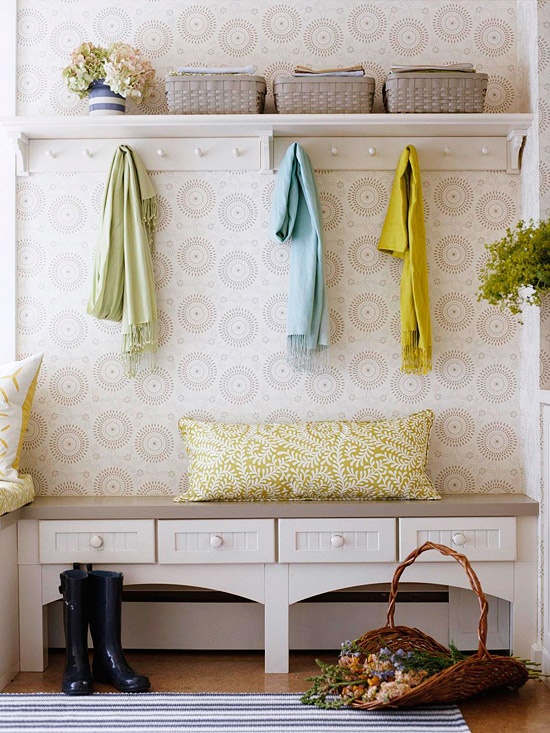 Maybe even paint the cabinets a color…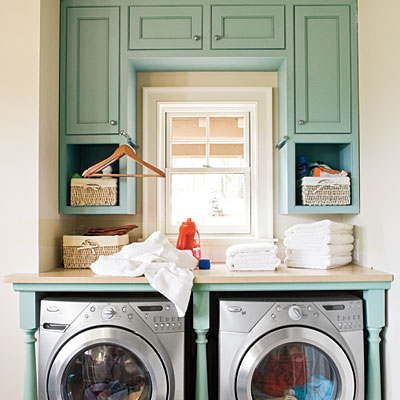 Add  kids artwork to make it more like a room.. Fun and whimsical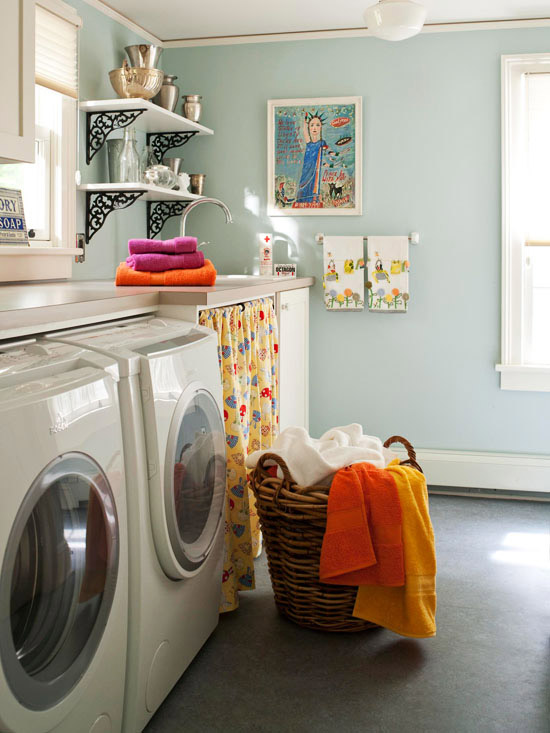 Photo from BHG
Storage, Storage, and more storage doesn't have to look bad can coordinate and go with the rest of the decor…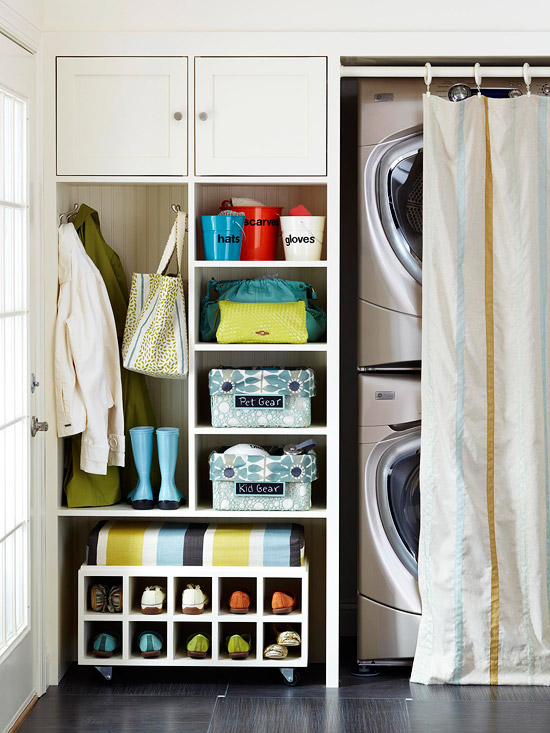 Photo from BHG
Need room for ironing like this idea of hiding it with cabinetry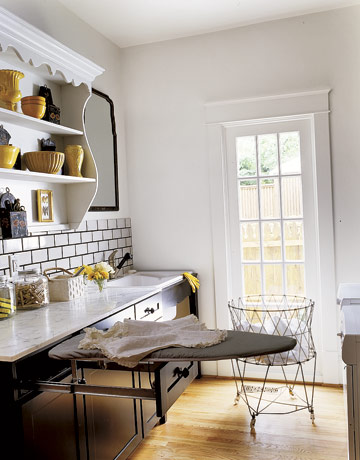 Photo from Country Living
Add an indoor/outdoor rug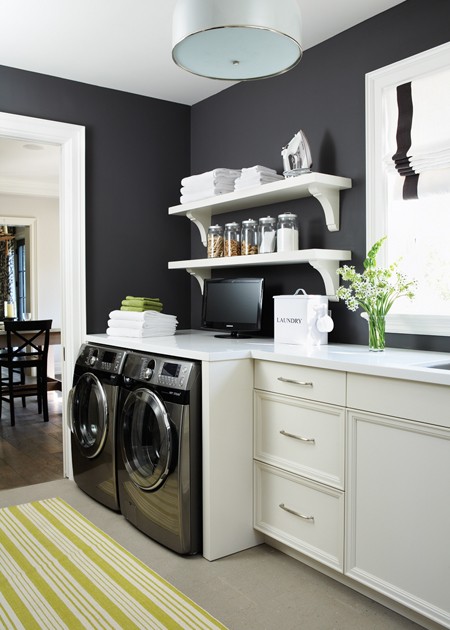 Photo from Decor Pad
One final thing a stain removal chart, love this idea with it framed…
Photo from I heart organizing
Here are the cleaning tips from Martha Stewart

If you are looking for a real colorful makeover check out this one from BHG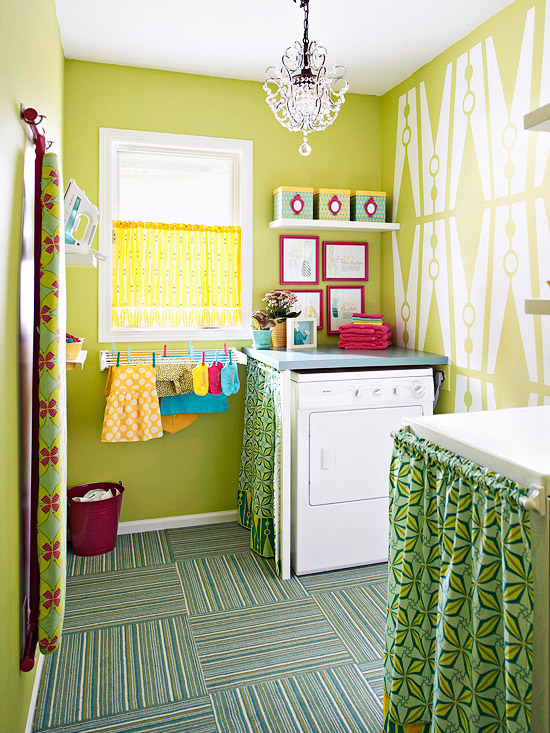 Photo from BHG
Happy Decorating!
Karen