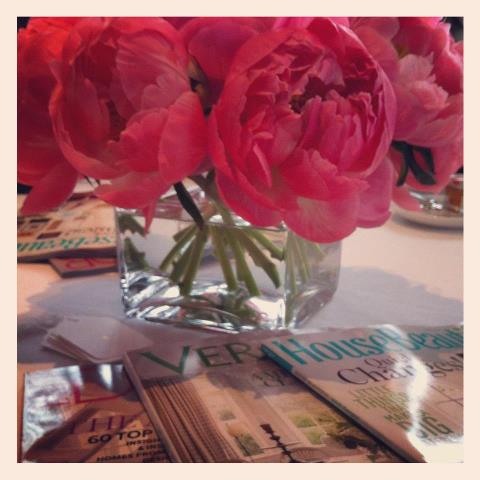 So how does Family Friendly Friday fit with my recap of Kravet Fabrics Blogfest this week. It was the buzz word throughout the event. So here is my take on how this buzz word made its way throughout the Fest.
Kips Bay Decorator Show House was our kick off hosted by Architectural Digest and a fund raiser for the boys and girls club… Thom Filica was a special guest that evening and hosted an after party at Savant Experience Center. He is such a fantastic designer. His various lines of furniture and fabrics I feel really do have both beautiful and family in mind. Such a nice guy too!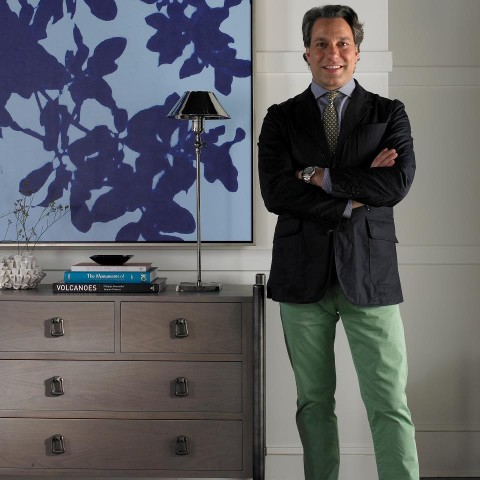 I couldn't get great pics at the show house there was quiet a crowd so I thought I would share a photo from Habitually Chic of his room. My favorite with a green laquered finish. Check out her recap of the room…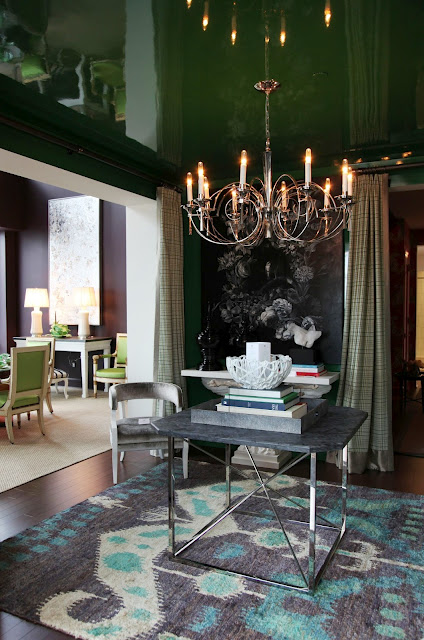 We started at the amazing Hearst Tower with Veranda and House Beautiful both speaking about family friendly design!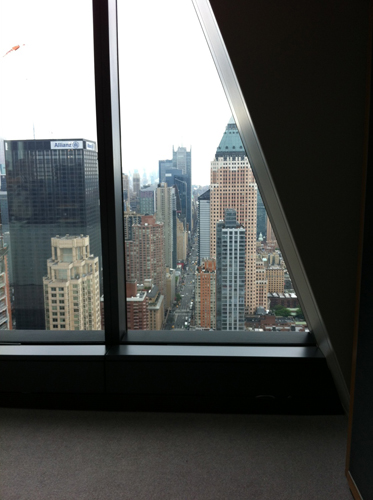 Veranda Magazine had their Editor in Chief Dara Caponigro speaking with  designers Timothy Whealon and Darryl Carter.
My take away from some of the interview…. Faux leather, durable fabrics and a not so refined mixed of high gloss and aged looks in a dining room will create a family friendly environment but still embrace a beautiful interior… My favorite was "Eclectic doesn't mean using everything you can get your hands on and put it in a room. Keep the palette neutral and then mixing in a nice variety is what really works."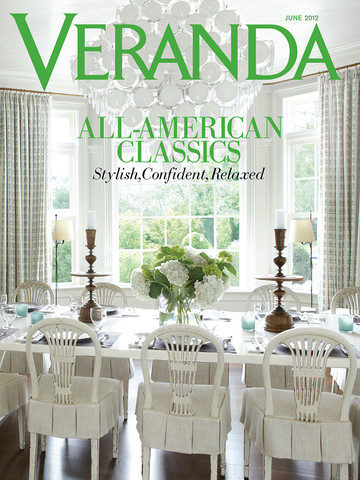 House Beautiful Editor in Chief Newell Turner spoke about technology playing a big role with their magazine. Check out their new app… House Beautiful Connect.
Designers on the Panel were John Call, Jill Goldberg, and Micheal Herold. My favorite quote from the interview was that – they are seeing a trend of young clients that want happy patterns and prints a more colorful palette.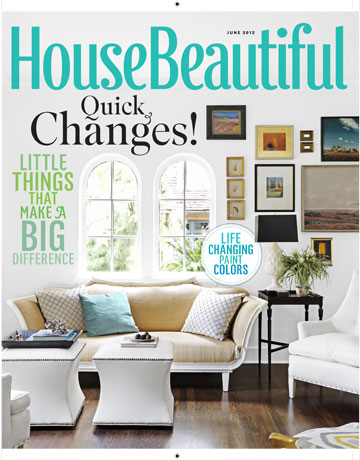 Then we were off to the Elle Décor House
My favorite was the beautiful bold yellow outdoor patio… such a fun and colorful space any family can enjoy… designed by  Michael Tavano.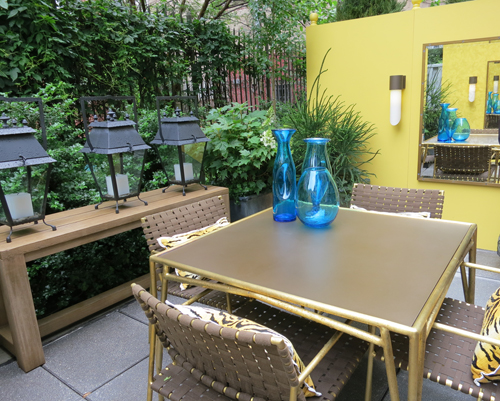 Ending the day at the D&D with Traditional Home and Alexa Hampton. I absolutely love her line of fabrics from Kravet…. Some of her fabrics have a soil release finish. My favorite part of her interview was when she admitted that having kids changed her view of designing around family. Her kids used to live in a gated community in the family room. Love it! She was so great and real… My other favorite quote was from Editor in Chief of Traditional Home Ann Maine  – Traditional is time at home spending it with the family…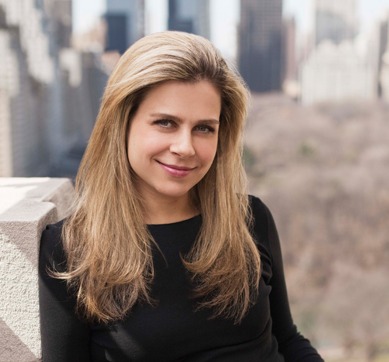 Kravet behind the scenes was great as well so many colorful new palettes coming next spring! Technology really advancing with fabric finishes more to come on that subject…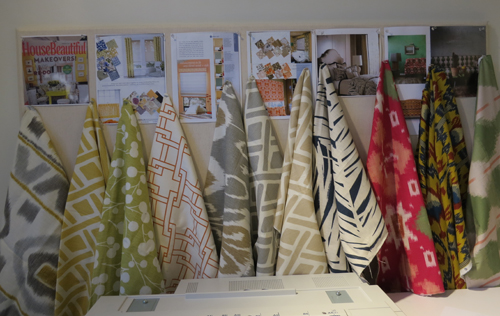 I love that Family Friendly is now the trend along with beautiful colorful interiors to showcase it. Thanks to Kravet Fabrics for hosting this wonderful event!
Happy Decorating Karen!