Here are my top 3 picks for rugs that make the cut for Family –Friendly Interiors
For a More Modern Look – Flor Tile
They are easy to use, replacing one tile if stains are bad is a lot easier than replacing your whole rug.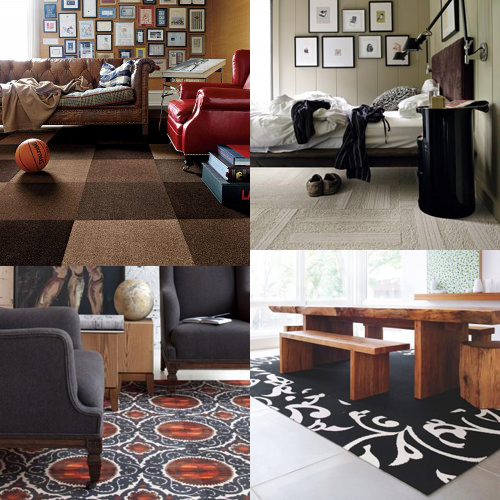 Flor.com

If you want a more Relaxed Look – Indoor/Outdoor Rugs
Having a rug that keeps up with high traffic areas is a definite must. An indoor-outdoor rug is the best choice…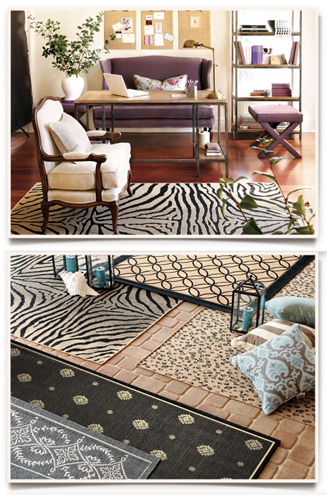 Ballard Designs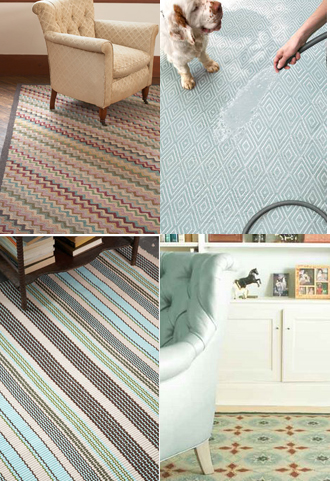 Dash and Albert
For a more Traditional and Upscale Look – Binding a Carpet
One of my favorites is to use carpet and bind it. There are a lot of great choices out there and cleaning is so much easier than with most standard rugs. Pattern and  medium and darker colors are best, they don't show dirt and minor stains as much.
Where do you have carpet binded?  Some rugs stores and carpet companies should have a reference or may do it themselves.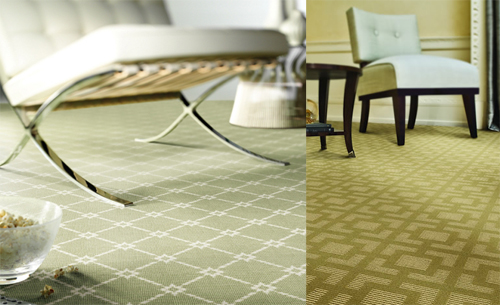 This is one of my favorite go-to's Stanton Carpet

Happy Decorating!
Karen